André Lessard is seeing something he hasn't seen in awhile: younger kids coming in with their parents to buy their first record player – some as young as 10 years old.
Weekends have been especially busy this year for the owner of Another Spin Records, while weekdays has provided more "me-time" for customers.
"Its been really good so far, I mean knock on wood that we've had a really good year this year," he said.
The store, located at 25 Bond St. E., opened just over a year ago.
"Last year was fantastic for our first year, but this year it's been fantastic for the beginning of the year," said Lessard.
He was worried about what the start of this year would look like for the shop, but hasn't had a problem so far.
"I thought people were gonna budget themselves on their vinyl, but it hasn't, we haven't seen that yet," he said.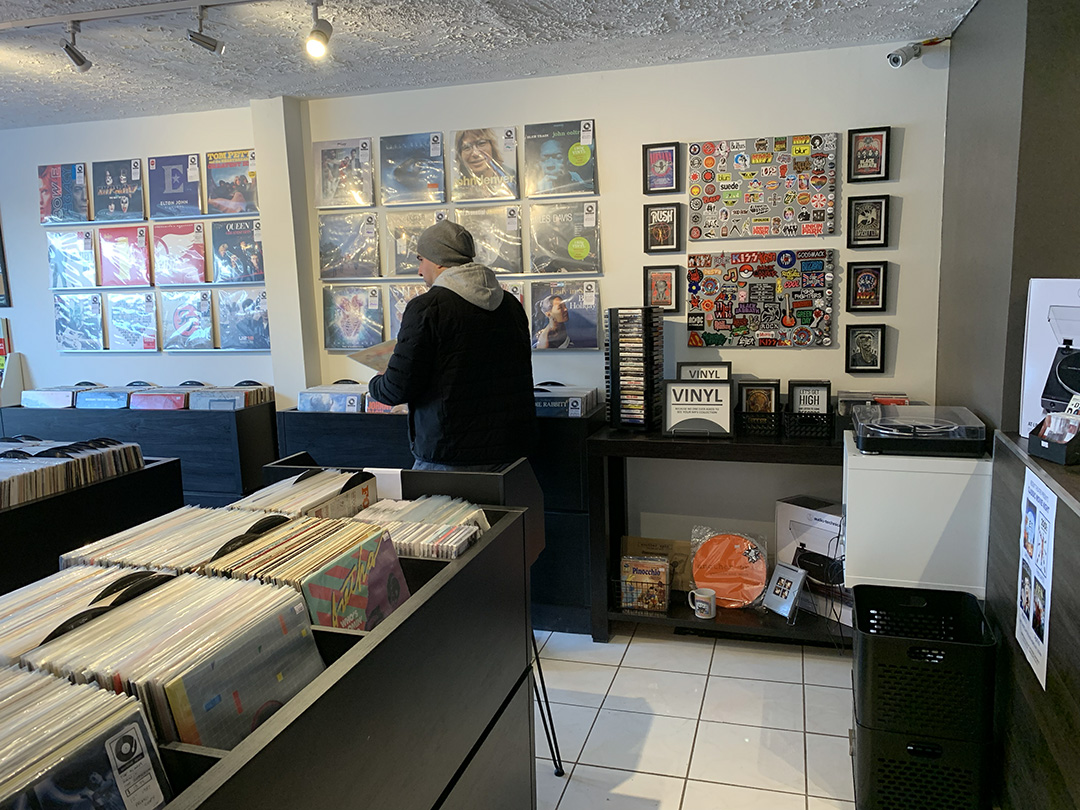 According to music data site Luminate, vinyl sales in Canada were 8.5 per cent higher in January 2023 over the same month in 2022.
The vinyl resurgence has been going for more than a decade with many popular artists pressing their new releases every year.
According to Luminate, Canadians bought more than one million vinyl records last year, which was a small two per cent decrease from 2021.
Saskatchewan-based record producer Mark Poppen thinks the strong sales are based on people starting to remember the physical touch over streaming.
"If you buy a record – that's yours forever," said Poppen. "Yeah, you have Spotify on your phone and you can look at the album art but it's (tiny)."
Poppen thinks other reasons play a part in driving vinyl sales. For example, it takes more effort to skip a song on a record player and some people still enjoy the physical touch of an album.
Social media plays a big part in vinyl sales as well, according to Poppen.
He said being able to create merchandise packages with physical media, such as hats and posters. also makes albums a draw.
Lessard said sales in Durham Region are also helped by local artists pressing their newest releases and distributing them locally.
Oshawa-based band the Standstills personally deliver their albums to Lessard at Another Spin Records where he then sells them to local music lovers.
Oshawa is home to three record stores – Kops Records, Now and Then and Another Spin Records.