The event that has brought the music community in Durham Region together for the past 23 years will be back in person for the first time since 2019.

Oshawa Music Week is an annual event produced by members of the Music Business Management program at Durham College.
This year, the event will take place from April 4 to 8 and will be conducted mainly in person, with some portions being live-streamed. The event was cancelled in 2020 due to the COVID-19 pandemic and was delivered virtually for the past two years.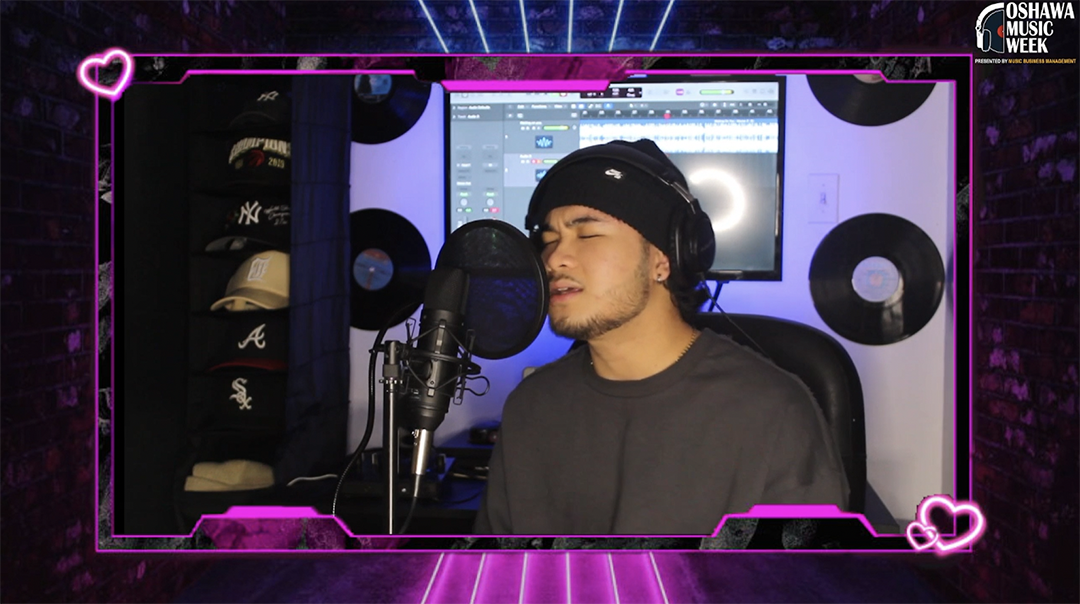 Students in their second year of the program will oversee the event, with seven teams working on specialized areas, including administration, marketing, programming, production, operations, live music, and the music summit.

First-year students are divided into three different cohorts and will also assist in the production of the event.

Historically, the agenda consisted of 10 to 15 events which included music showcases, educational seminars, panel discussions, networking opportunities and fundraising. The schedule for this year will be revealed on the event's website shortly.


These events aim to develop and continue to support music communities within the region.

Tony Sutherland is a professor in the Music Business Management program at Durham College.

He says Oshawa Music Week is a great chance for his students to learn how event planning takes place in a practical sense.

"In the first year, students learn the fundamental theory of event planning and then apply their learning to running an event," Sutherland says. "In the second year of the studies, students learn more advanced methods of event planning, including managing people and managing projects."

First-year students produce Songs Revealed, a music showcase and songwriting contest that features songs performed live during the event.

The songs are showcased to a panel of three to five judges who have expertise in music and songwriting, who choose the best songwriter.

The winner is awarded a prize, which can range from a SOCAN membership to studio time at a local recording studio.

Simmone Chada is one first-year organizers of Songs Revealed.
Currently, they are finding a venue, managing budgets, looking through applicant auditions and reaching out to judges.
Chada says planning Oshawa Music Week has been fun, and also has taught her valuable lessons that she will continue to develop throughout the program.

"I think in April we'll look back as a class and go 'whoa,'" she says. "We didn't really realize in the midst of all of this stuff that we were organizing (that) we've learned so much and hopefully we'll be able to continue planning events in the future because of this class."

The week-long series of events starts at the Oshawa campus with World Music Festival, a multicultural event featuring music, dance, visual art, and food from a variety of countries and cultures.
It was introduced as a response to the various cultures that make up Durham College.

"We want to celebrate that," Sutherland says.

In terms of the actual event, Sutherland calls it a "breeding ground" for local talent. He says it's an opportunity for young people to develop their skills and grow an audience for their musical futures.

More information about Oshawa Music Week will be released as the event draws closer. Information can be found on the event website as well as their Instagram.