Many of us have heard about Dry January but how many people know about Dry February?
Dental Assistant students Cassandra Parker and Yasmin Mustafa have not.
"Have we heard of Dry January and Dry February?" asked Parker, as Mustafa jumped in with a quick "no, no."
Dry February is a campaign run by the Canadian Cancer Society.
More than $10-million has been raised since the start of the campaign eight years ago. The funds go towards cancer research and people with cancer.
The campaign is open to anyone of legal drinking age.
There has been an increase in younger people joining the past few years, according to Apirmay Jeyapalan, senior policy analyst at the Canadian Cancer Society and the spokesperson for the campaign.
Dry February launched just weeks after Health Canada released new drinking guidelines. The Canadian Centre on Substance Abuse and Addiction recommends people drink no more than two standard drinks per week.
That's a sharp decrease from the 15 drinks per week for men and 10 for women in the old guidelines.
Many students who spoke to the Chronicle say they don't drink.
"Because I don't have time for it and I don't like go to parties, I'm not that type of person," Parker said.
Mustafa agreed, adding that drinking alcohol is against her religion.
Estefan Archibold, a Computer Programming student, says he does drink but not excessively.
"It is not bad to drink but you have to control that, you don't have to drink 'til you are completely wasted," he said.
A Berenberg Research study shows alcohol usage is on the decline among 18 to 24-year-olds, with Gen Z drinking 20 per cent less per capita than Millennials.
There is also a lot of content shared on social media platforms such as Twitter and TikTok that suggest Gen Z is drinking less.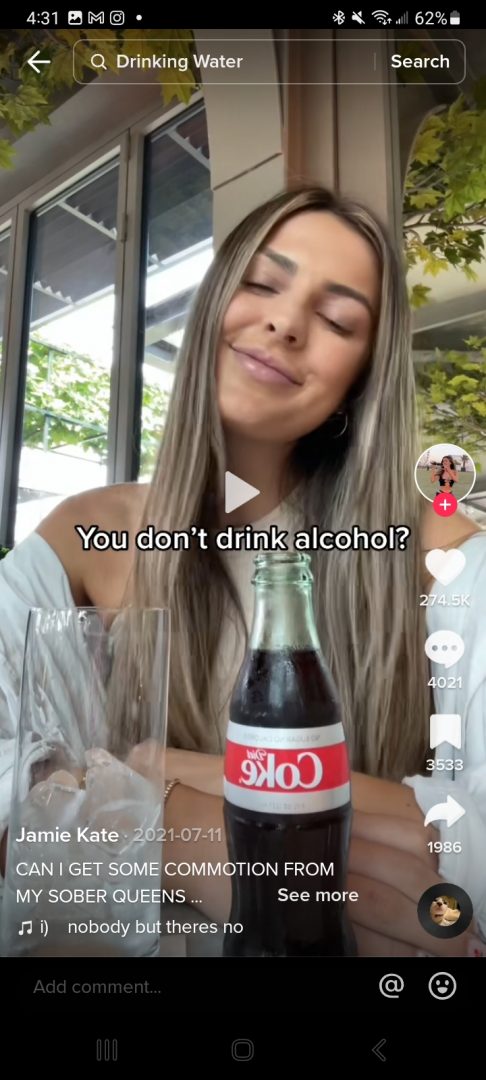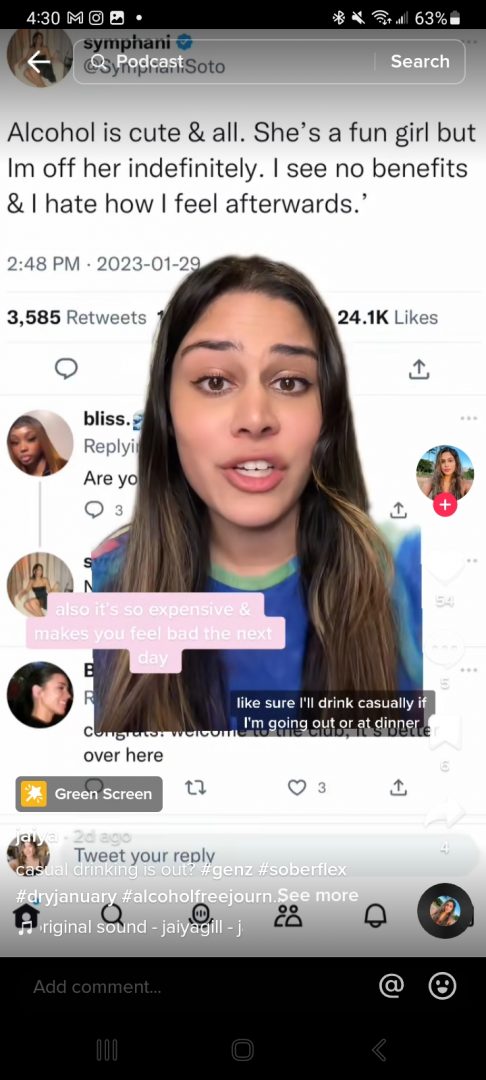 Many non-alcholic and mocktail brands on social media also market to Gen Z as a drinking alternative, such as Crisp and Crude, a brand that markets on TikTok. It makes mocktails, non-alcoholic mixes and hemp drinks.
It may be that Gen Z is smoking more than they are drinking, especially with the legalization of marijuana in Canada.
According to a survey by New Frontier Data, a cannabis research firm, 69 per cent of people aged 18 to 24 prefer marijuana to alcohol.
The Dry February challenge can be found online at the Canadian Cancer Society website.