Growing up, Erin Malcolm always resisted authority. The rebellious little girl faced various forms of abuse and neglect, which led to a self-destructive period in her early teens.
She drowned herself in drugs and alcohol to numb her pain.
Through a great deal of failure, suffering and reflection, Malcolm released her toxic patterns by surrendering herself to start her healing journey.
Erin Malcolm is now a business consultant, and owner of She Wolf Inc, where she motivates and supports her clients to start their business journey.
"Failure is a necessary ingredient to success because it enables us to do better next time," says Malcolm.
Erin Malcolm uses her failures as motivation to surmount obstacles that are thrown at her. She jumps at new opportunities and accepts the challenges that come with them.
Six years ago, Malcolm was offered a small job to organize a pile of receipts into bookkeeping software for business owner Kate Murray, and used the opportunity to start her business 'Methodically Yours.'
Murray encouraged her to take on more responsibilities and recommended 'Methodically Yours' to personal clients. Murray says she is proud of Malcolm's resilience and says this has motivated her as a business owner herself.
"Seeing her growth is a great reminder that anything is possible if you have a clear vision," says Murray.
Malcolm joined the Small Business and Entrepreneurship program at Durham College in 2019 after transferring her credits from the General Arts and Science program.
She began her work with FastStart during her time in the program and used their resources to build her business. Malcolm says working on her business while attending college was a challenge.
"I was not well. I hustled my way through school and taking care of my clients. I went to the back burner for sure," says Malcolm.
During the two years with FastStart, Malcolm met with the graphic designer and entrepreneurship coordinator Alexandra Colella. Malcom and Colella branded the business and created 'She Wolf Inc.'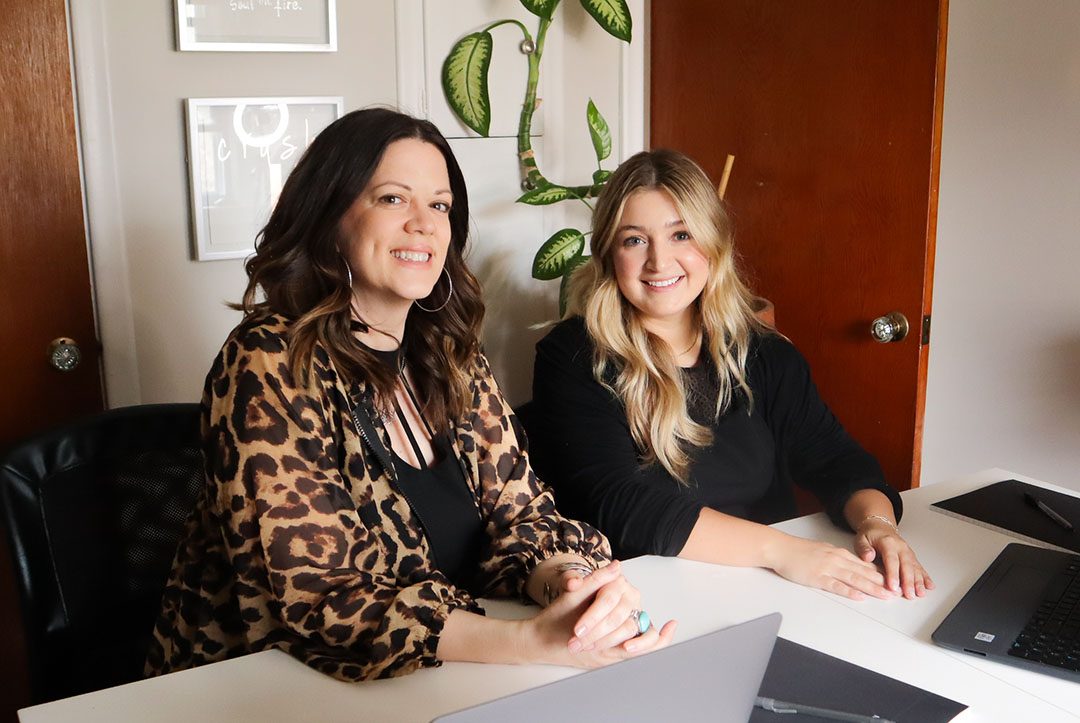 "To me, the wolf symbolizes this empowered woman who is so loyal and cares so much about her pack and community," says Malcolm.
Malcolm graduated from the entrepreneurship program during COVID. Her business started growing and she started to build her team.
Later, when Colella graduated, she became a part of She Wolf and then became the creative director in 2021.
"Erin was a whole lot when I met her," says Colella. "The way she would talk would make me nervous. I was not comfortable with being as ambitious as she was."
In 2021, Malcolm interviewed Hailey Hynes to join She Wolf Inc. Hynes has an HR degree and had trouble finding a suitable job.
They had a rough zoom interview due to internet issues. From the brief interview, Malcolm recognized Hynes' spark and offered her a job.
"She changed my life. I wouldn't be the woman I am today if I hadn't met her. She has helped me become a person that I am so proud to be," says Hynes.
She says Malcolm's track record of manifesting her goals has inspired and motivated her.
"She inspires me (by showing me) that life can be exactly what you want it to be," says Hynes.
Colella and Hynes say that Malcolm's story gives them hope and encourages them to reach their goals.
Malcolm's next goal is to earn a couple million dollars to fund her healing centre.
By 2023, she wants to make an impact by guiding people to work they are passionate about and empowering young entrepreneurs to find their voice in the world.
Malcolm believes we have an infinite power which guides us. She embodies her life lessons and encourages others to do the same. Malcolm says the fun part about life is watching the journey unfold.
Malcolm encourages three tools to help achieve your goals.
Have a clear and tangible goal.
Use the law of comparison to compare yourself to where you used to be and use people as inspiration to create a healthy mindset.
Take inspired actions by implementing small changes to achieve your goals.
Malcolm had a difficult journey before founding She Wolf Inc. She says students can manifest a healthy lifestyle much like hers.
"Challenges present themselves," says Malcolm, "but they're really just opportunities. They are opportunities for growth."