The Pit was packed with student entrepreneurs and shoppers for the annual FastStart Holiday Market last week.
Among them was Child and Youth Care student, Brandy Clark, and her wife who saw great success promoting their Afro-Indigenous business "The No BS Label."
They had a variety of traditional hand-crafted jewelry and '90s aesthetic pins and stickers. Clark and her wife sell at pow-wows and hope to promote their business at more pop-up markets.
"In the native community, there's a strong lack of 2-spirit and LGBTQ+ representation," says Clark. "So, we just wanted to be able to provide a space for LGBTQ members and 2-spirit members to go and shop in a safe environment."
Other students and community members sold handmade jewelry, body care products, ethnic clothes, and delicious homemade treats.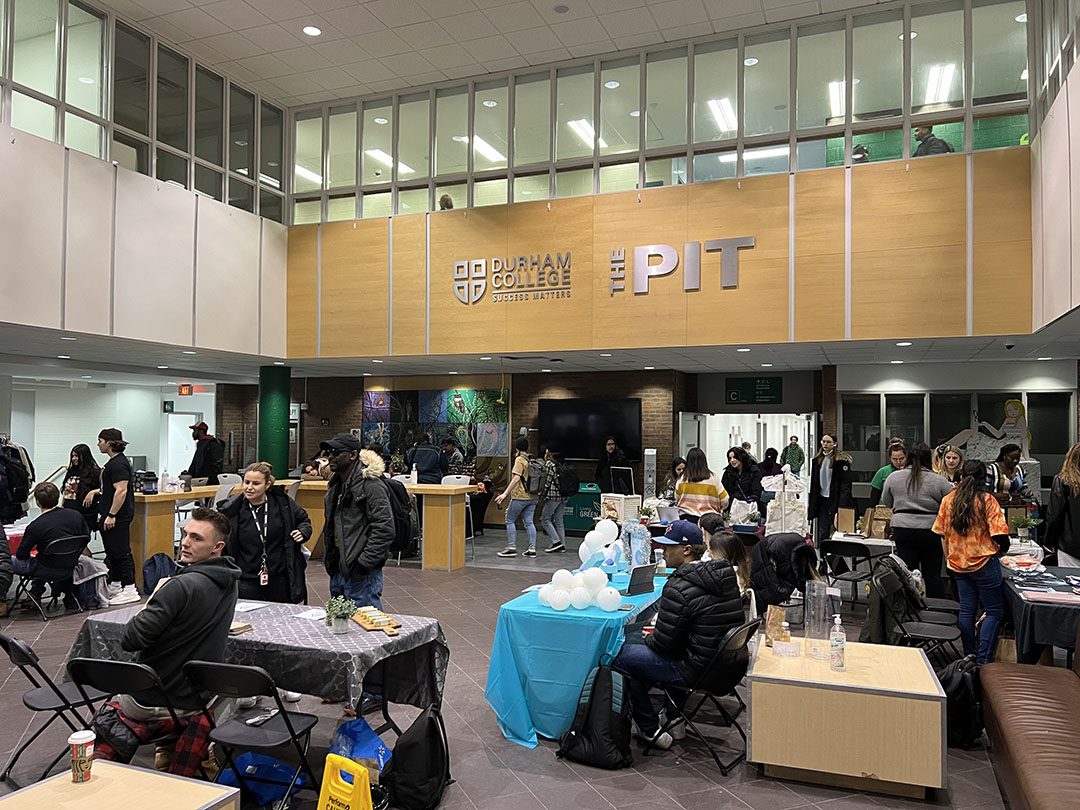 FastStart coordinator, Heather Brown, says students start businesses like these for a variety of different reasons.
"Students usually have various goals. Some students want to make a side hustle, and some want to make a career out of it," says Brown.
She says markets are a great way for students to promote their products and brands to other students and faculty members.
"Some end up making a side hustle that they carry on outside or turn their hobby into a product they can sell," says Brown.
Many students sold handmade products, much like Entrepreneurship and Small Business student, Jan'na Tchadouwa, who promoted her Black-owned, natural skin and body care brand, Shea Shimmers.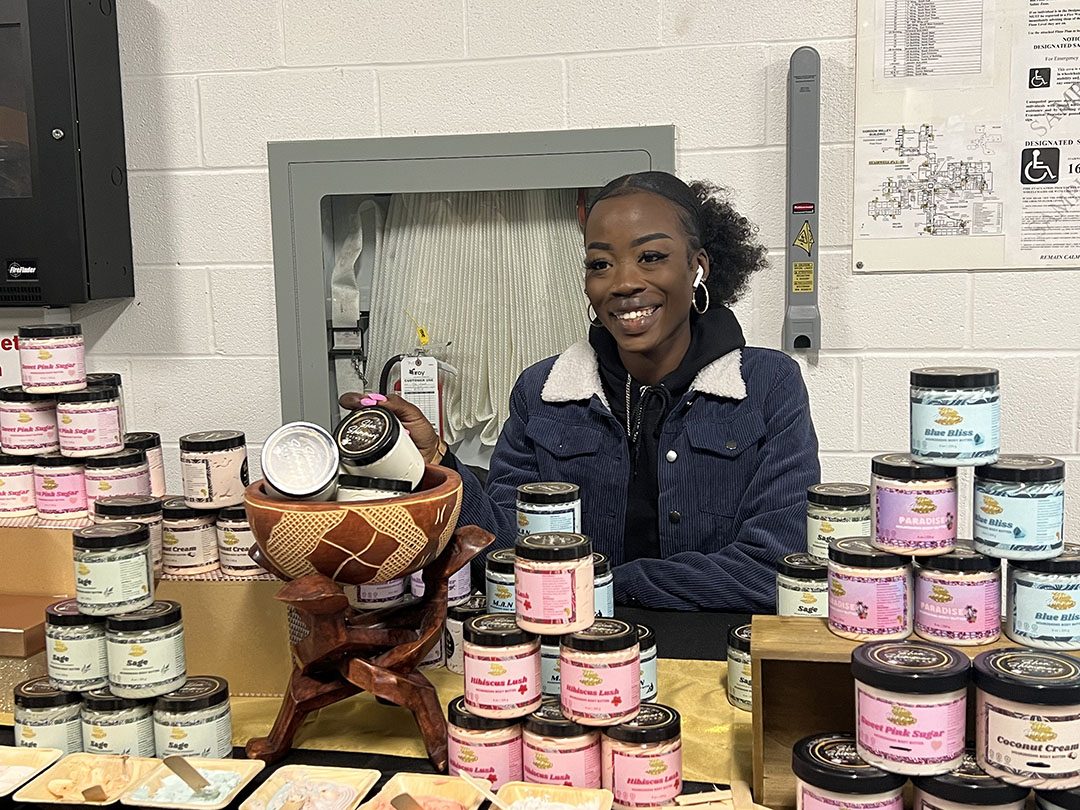 Tchadouwa launched her brand in April of this year. Her products are handmade and cruelty-free, and she sources ingredients from her home country, Togo.
She says sourcing ingredients from Africa helps provides jobs and an income for many people in west Africa.
"That was something really big in terms of me starting this business. I definitely wanted to support those things and actually bring a little bit of the stuff I know that people over here don't necessarily know," says Tchadouwa.
She says she wants others to also incorporate these products and enjoy them as much as she does.
She says FastStart supported her business with product photography and social media posts.
Tchadouwa encourages other DC students to access FastStart resources to help promote their brands and boost product development and marketing.
Meanwhile, Clark encourages Durham College to host more events that promote Black entrepreneurs and Indigenous businesses.