Students prepare for months for the competition, and there is no better feeling than coming home with a prize.
That was the case for Durham College Marketing – Business Administration students who saw their highest placing ever at this year's Ontario Colleges Marketing Competition (OCMC).
Through the two-day competition in early December, half of the DC teams placed as winners, with five teams placing third through fifth.
The OCMC is a province-wide event where students from local, national and international colleges compete to solve marketing issues.
There are ten events in the competition, eight of which are cases. Pairs of students are given 30 minutes to read, analyze, and prepare a presentation on a brief marketing case. They then present before a panel of judges, drawn from industries relevant to the competition. Each team is allotted 15 minutes to present, with five minutes for questioning by the judges.
Sheldon Koufman, a marketing professor at Durham College, says the two-month preparation is not just for the competition.
"For us in the marketing program, the goal is very simple: how do we support our students in a manner that they are not just ready to compete in this competition, but what they learn from the competition helps them get ready for the working world?" he says.
The students met with their professors and coaches twice a week to strengthen their skills. Marketing – Business Administration student Zach Jansen says the meetings were helpful.
"It was going over a case and practising case analyses and working together as a team." he says. "After the teacher would come back in and as a group, we would break down what we did right and what we did wrong and what the next steps are so we can get back at it better the next week."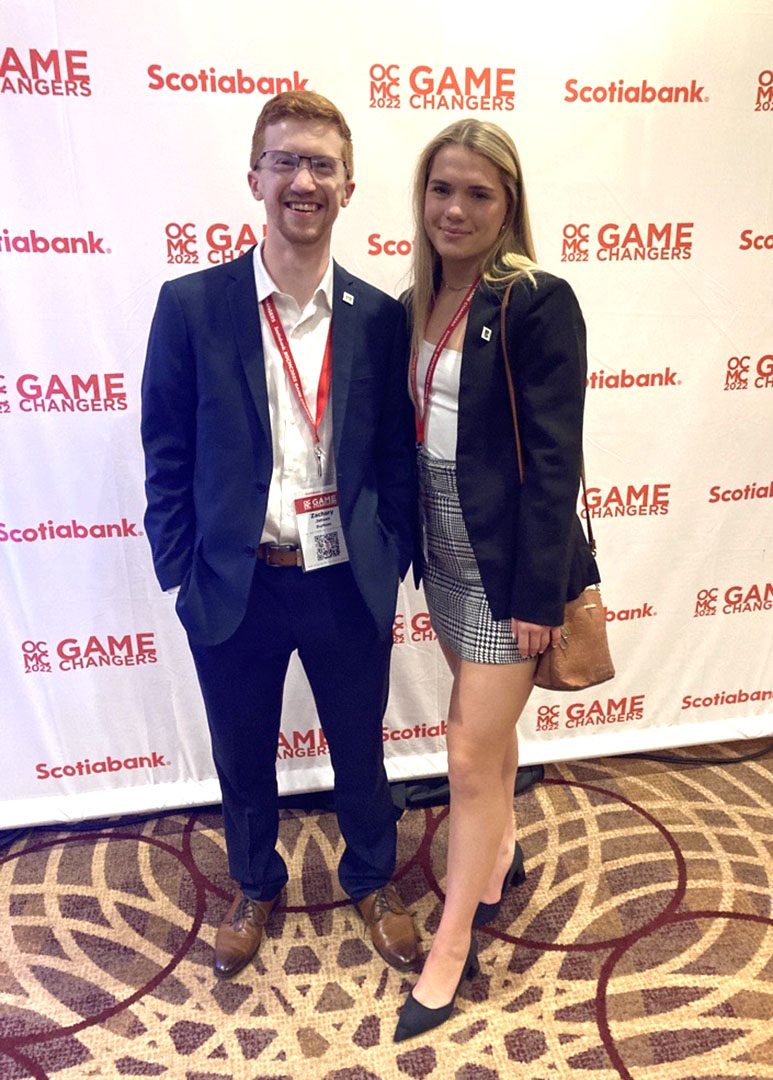 During the competition, Jansen and his partner Ericka Van Hezewijk were given a case study of a company, Spotwork. The two had to figure out a strategy where Spotwork, which helps people pick up small jobs, market to people going into the healthcare industry.
"Our strategy was sticking together as a team and communicating really well," Jansen says.
Kris Bendell, a student in the same program, worked with his partner Shemar Headley to come up with a plan for an advertising company, Metroland. The company was looking to promote residential houses for 55+ and how to get started on engagement and promotion.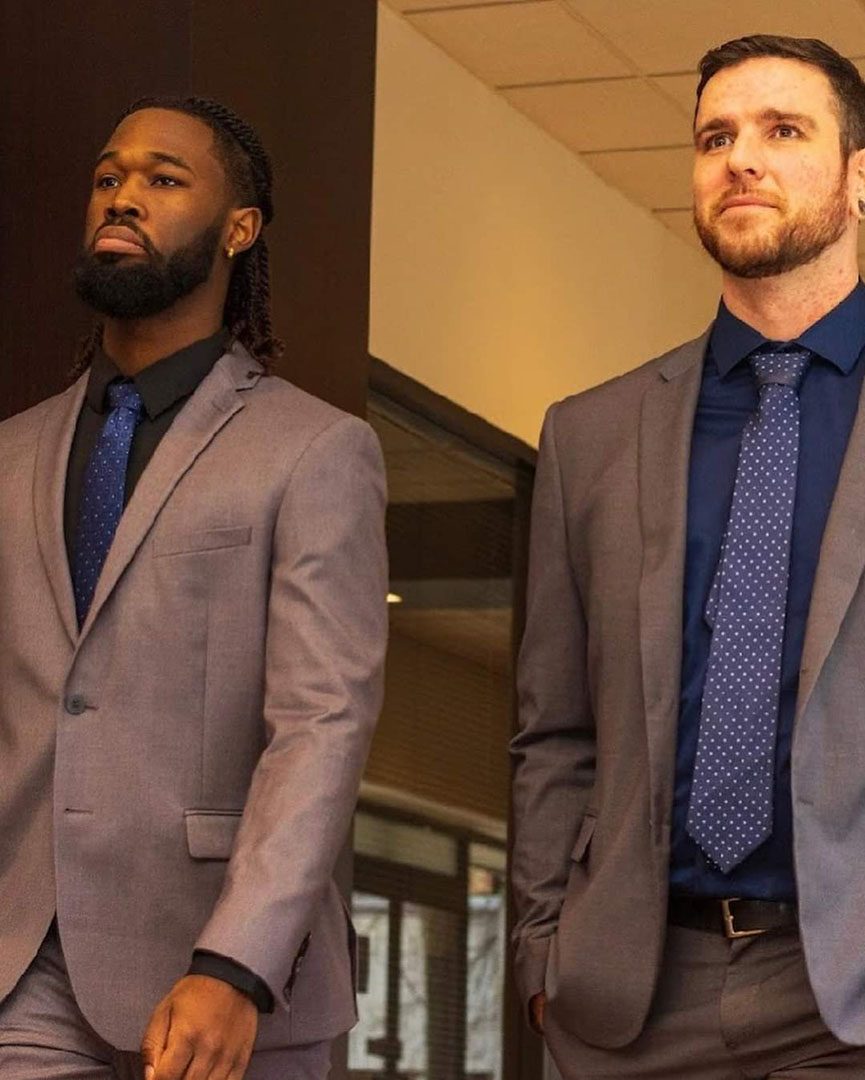 Bendell and Headley came up with a plan, presented it to the judges, and scored a winning position.
"For that category the prospect pitch ended up placing top five, in the fifth position," Bendell says.
Both Bendell and Jansen were part of winning teams. Other DC winners included Kristen Bylsma, Devin Annett and Matthew Kot.
Koufman says it's nice to win but that's not the only goal.
"To me the question is, every single student and student group, when they started their process where were they and what was their growth by the end of the few months working together?" he says.
"For me there was significant growth that I witnessed in every single student. For me, we came into that competition as winners already."
Bendell says the work has benefited him "beyond the competition."
"The networking was great because I have already seen results with a couple of companies reaching back and wanting me to come work for them," he says.
For Jansen, the relationships he developed was a highlight.
"You get thrown into a room with someone you don't know and then over two months you get to know them really well and you get to work and build a team together," he says.
With knowledge, skills and career prospects, competitions such as the OCMC help students and staff connect on a deeper level.
"There is a friendship here," says Koufman. "It's not just team members or classmates, there's something deeper going on. That's a big part of OCMC, these students bond under the flag of our college."