When he was around five years old, Isaiah Wisdom faced a situation that many others had before. His parents threw him into a soccer program, an extracurricular activity that he had not shown the slightest bit of interest in.
It wasn't until his skills and style in the beautiful game caught the eye of one of his former coaches, however, that Wisdom's passion for the sport ignited to levels he never thought possible.
"From there I remember a coach coming to one of my games and saying 'is that your son? Does he wanna come out and play here?" Wisdom said.
This moment launched Wisdom's journey into the world of competitive soccer: from a young kid playing in Whitby parks, to joining the Oshawa Kicks rep program, excelling for his club team Football Club (FC) Durham and currently leading the line as a striker for the Lords after signing with Durham College in 2022.
Charlie Belille, a childhood friend of Wisdom, remembers their time at FC Durham fondly. He recalls first-hand glimpses of Wisdom's technical ability early on.
"I played left back and he played striker so most of the time when we would connect it would be a long ball or a through ball. In one of our last games we played together I played him a nice ball and assisted his goal," Belille said.
Durham College was not always the first choice for Wisdom. He was set to play for Keyano College in Alberta before choosing to blaze his path as a Durham Lord.
Distance from home was a big factor in the decision for Wisdom, who favoured attending school closer to his hometown of Whitby, Ont.
His bond with his family also played a role in his decision. His parents were supportive when his confidence levels dipped during his tenure in League1 Ontario, a semi-professional men's soccer league.
"They told me to stick with it and kind of cope with it. I stuck around and stuck it out and it was fine in the end," Wisdom said.
Since then, Wisdom has dedicated the majority of his time to excelling in the sport.
His choice to play for Durham College has been excellent early on. Wisdom already has four goals in five starts as well as an assist against Cambrian earlier this season.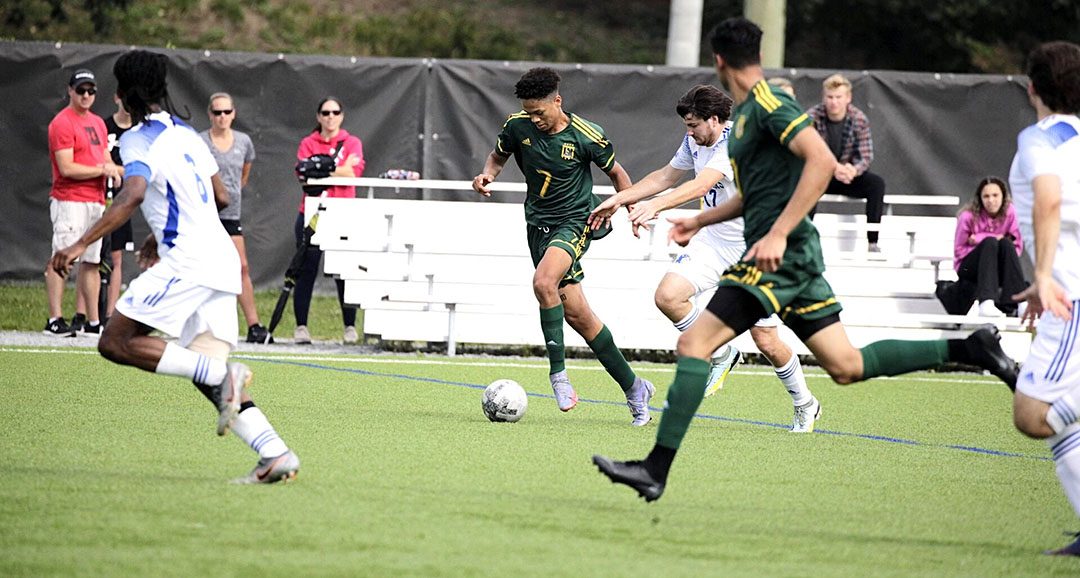 Wisdom said one of his greatest accomplishments in the sport is his recent signing with Durham College, a milestone he said made him feel like a meaningful member of the squad.
He enjoyed the signing announcement article written by the team. Wisdom said, "I thought that was cool because it was more personal, they actually cared about where I was coming from and why I chose Durham."
When Wisdom isn't linking passes between teammates or working to get open, he attends classes in the Human Resources – Business program.
Wisdom has always been a fan of business courses and has plans to pursue a move to a finance program next semester.
Wisdom finds an everyday routine helps balance his training schedule and schoolwork. He now focuses on classes and homework in the morning and afternoon, before attending soccer at night.
At first, Wisdom says finding his rhythm was difficult but he has since coped with the demands of a student-athlete.
"Now I have an idea of when the practices are, what the expectations are in class and all that…It's been okay so far and I'm hoping nothing changes," he said.
Back on the field, Lord's head coach Dave Ashfield has been extremely pleased with his rookie signing. Ashfield described him as a dynamic player, someone who is "tall, rangy, very pacey and strong on the ball."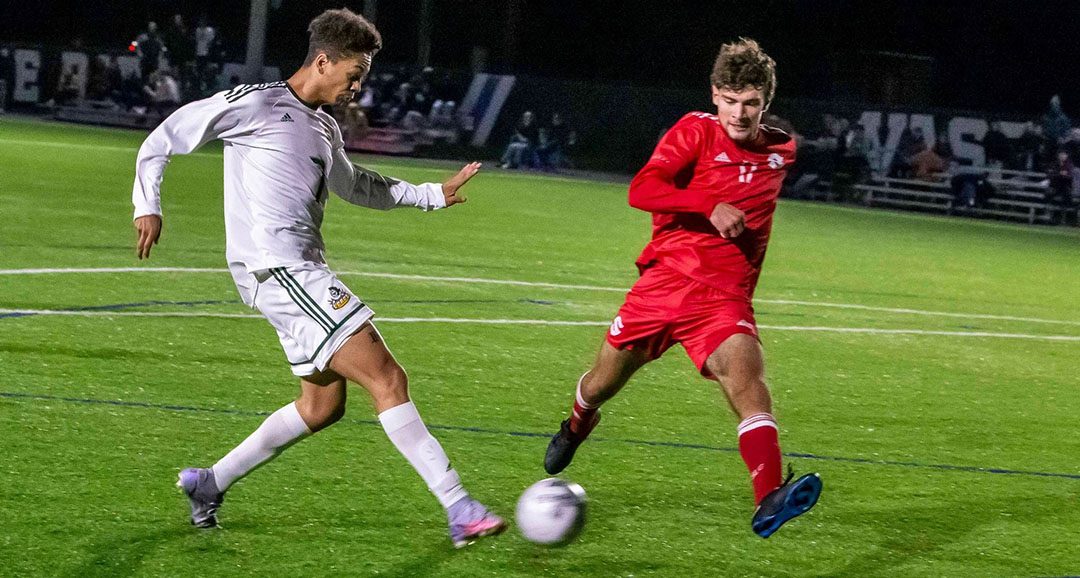 All of these tangible assets make Wisdom a nightmare for opposing defenders on gamedays but his character off the pitch after the final whistle is what really excites Ashfield. He says that his commitment to learning is Wisdom's biggest strength.
"He's done a fantastic job wanting to learn more, he's working hard in training and has started to recognize the visual cues of when to slow down and when to take it full speed," Ashfield said.
Wisdom is no stranger to "taking it full speed," with the forward's pace and positioning comprising his repertoire on the pitch.
A verbal leader with an athletic and energetic personality is how Wisdom would describe himself as a player but as a person away from the game, he sees himself differently.
"Not that I'm not confident but on the field, I can be more (confident), I'm able to speak and be myself. When I'm out, I can be more filtered," Wisdom said.
What started as a hobby he was persuaded into by his parents has turned into a lifelong devotion to the game for Wisdom. Both Wisdom and Ashfield believe the future for the Lords is bright. Coach Ashfield says the adaptability he's seen in Wisdom thus far makes him one of the most exciting prospects for the team going forward.
"The college game is a whole environment for him, he's done very well so far and he's adapted really well to that."