Durham College has started building a therapy garden on the Whitby campus to provide a space for staff and students to wind down.
A therapy garden is a space with plants and water where the senses are ignited, through activities such as smelling flowers or hearing water, to alleviate feelings of anxiety and stress.
The idea came from N'ia Cormier, a graduate of DC's Horticulture Technician program and currently taking Food and Farming.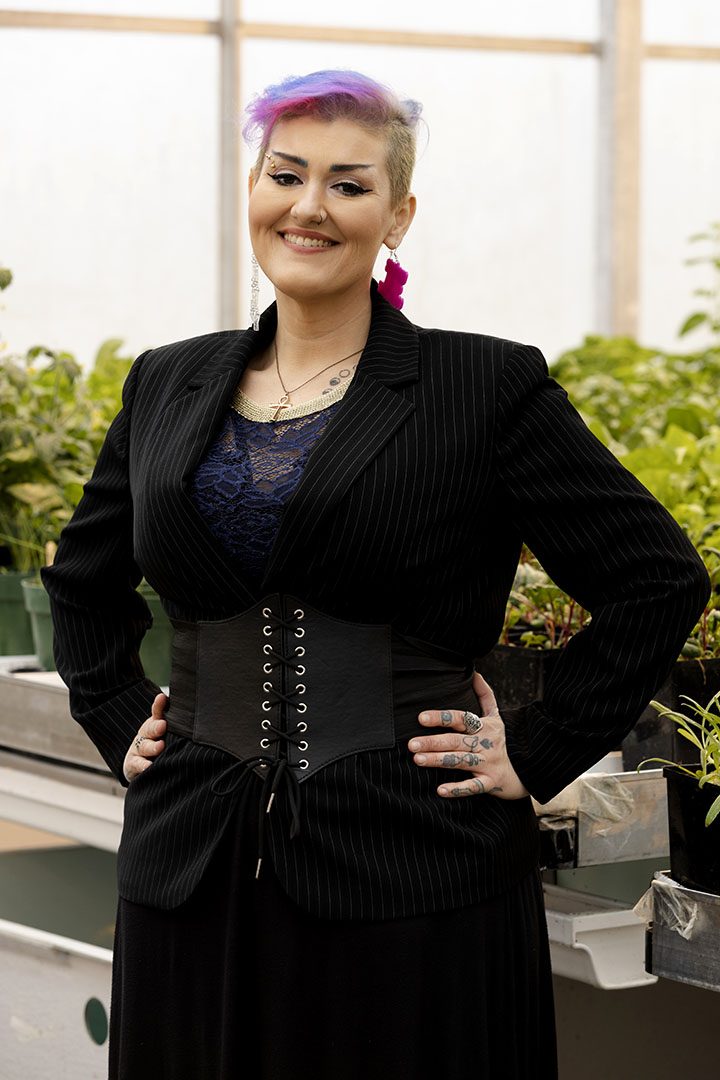 When Cormier had an experience where they needed a safe space and support, there was none.
"Throughout the rest of the year I would pass by that space, and it was ugly, full of puddles, so I started to get ideas," they said.
Cormier believed horticulture therapy could help others just as it helped them heal from trauma.
"I saw an opportunity for students like me, who have mental challenges and could really benefit," Cormier said.
Urban farm field supervisor, Andrew Guay, said a mental health space on campus is necessary for students.
"We can see that there is a need for different outlets for students to be able to get away from the day to day and all the stressors of school and all the things that are going on in people's lives," he said.
Anyone on campus will be able to spend time in the garden to forget about life and connect with nature.
The garden plan includes a raised plant bed, water features, a pergola with vines and a yellow friendship bench provided by the Durham College Student Association (DCSA).
Sitting on the yellow bench signifies to others that a person is open to conversation and friendship.
The bench was given to the DCSA by the board of directors when the association was made in 2018. Until the therapy garden was introduced, DCSA did not have a place for it.
DCSA operations manager, Charles Wilson, wants the bench to further the conversation about mental health for students.
"We definitely do hope that beginning a conversation about mental health, we could potentially lead someone to getting the help that they need," he said.
The idea is now being funded by the Barrett Centre of Innovation and Sustainable Urban Agriculture.
The garden will cost around $6,000 along with the $2,000 to install the yellow bench.
The garden is in stage two of construction, which includes implementing hard surfaces, as well as grading and drainage infrastructure. Stage three will include the installation of beds, wooden structures and soil. The final stage involves adding plants.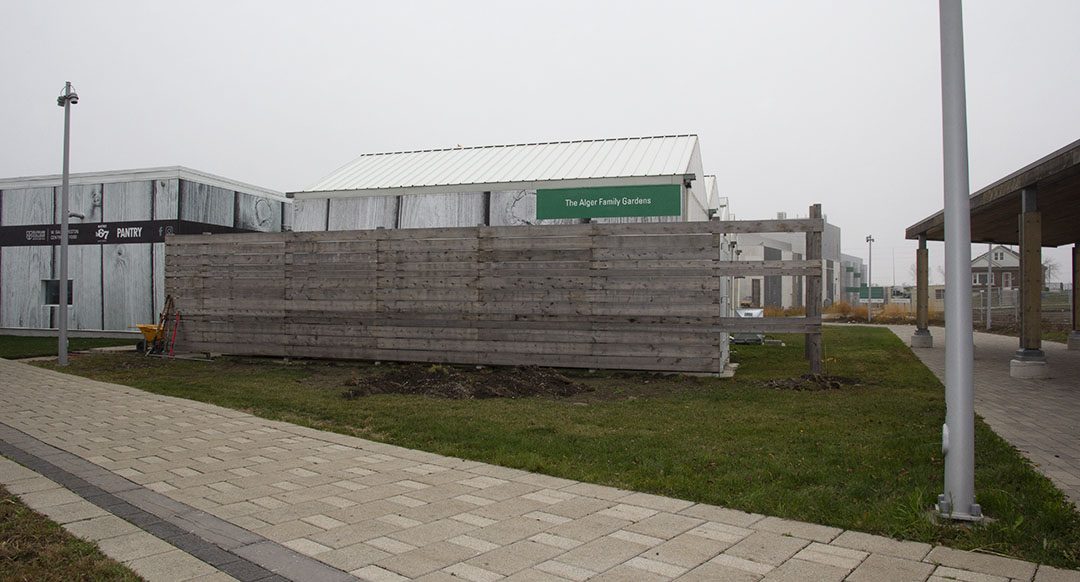 The therapy garden will be located beside the Centre for Food and be open for anyone on campus to use.
"We're adding different aspects to try to bring people into that space so they can come in, relax, take a load off and enjoy," Guay said. "Even if you just sit there for 20 minutes while you're eating something, just enjoy the sounds, the smells and the visuals."