Six months after a tornado ripped through Uxbridge, devastating the town, a local brewery has broken ground to rebuild.
Co-founder and owner of the Second Wedge Brewing Company, Joanne Ritcher and her husband Rob, started planning the business in 2013. In late 2015, their dream became a reality when the doors opened to the public for the first time.
They wanted to be more than Uxbridge's neighbourhood brewery. The goal for the business was to be the go-to community meeting place, and showcase local art and musicians.
The tasting room and beer garden became an impromptu gallery and stage, and even their parking lot became the prime location for the Uxbridge Farmer's Market.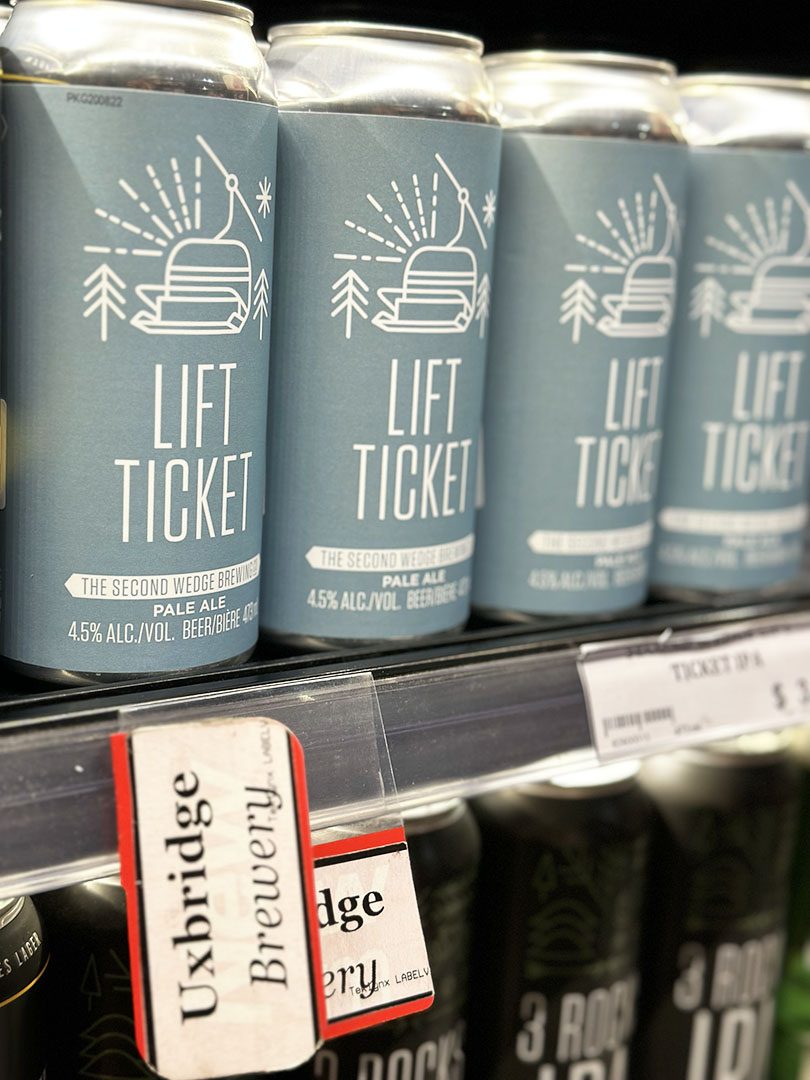 All was going well – exceptionally well – until May 21.
Ritcher was out of town at the time , but her husband was on site. What was supposed to just be an ugly seasonal storm, turned into an EF-2 tornado that ripped through more than four kilometres of the small town, according to Environment Canada.
"We knew the storm was coming. Everyone moved inside from the beer garden. While customers were inside, the roof came off and debris came down," Ritcher explains.
They spent the following three weeks cleaning up debris, moving the untouched beer to a rented refrigerated trailer and wondering what to do next.
Ritcher received an abundance of messages from the community looking to help. But one offer stood out from the rest: Market Brewing Company.
"Right away, almost immediately, they messaged," Ritcher says. "They really wanted to help. Piers said, 'Come sell beer here.'"
Piers Simpkin, general manager and co-owner of Market Brewing, says he was "gutted" when he heard the extent of the damages.
"They don't have a place anymore. We thought, let's at least help with one batch, help them along and bring in some revenue," he said. "The tools were there, why not help out where we can?"
After dealing with insurance, the Second Wedge made the move to their new temporary home. This went over so well, the two breweries decided to make it a little more semi-permanent, moving the whole production line over to Market Brewing.
It's the first time in Canada two breweries are operating under one roof with two different manufacturing licenses, according to Simpkin.
Lisa Cooper, manager of the Uxbridge Farmers' Market since the early 2000s, also reached out to Ritcher.
"Four years ago, they opened their arms and welcomed us. And it was four years of bliss until May of this year," Cooper says. "They offered their spot to us, to relocate the farmers' market."
The market was forced to relocate to the local arena.
Cooper was quick to ask Ritcher to set up a stand there to sell her products.
"During the first two weeks, people came out in droves," says Cooper. "They were so supportive, for the market and the Second Wedge. They had a huge line up for three quarters of the day."
Ritcher says the support was overwhelming. There was a local concert that raised $5,000 for the rebuild, kid-run bake sales, and even an organized donation jar at the farmers' market, which she put towards her employees' lost wages.
"It was the little things," she says. "People coming to see us, and making sure we know how loved we are."
Ritcher looks forward to future brewery collaboration projects, and even a "huge" reopening celebration.
"We love and miss the community, and we can't wait to come back stronger than ever before."