"You're literally going place to place looking for pills because if you don't have them, you're going to go into withdrawal and be violently ill."
That's the story from Chris Cull, advocate and founder of Inspire by Example, a documentary about people's experiences with drugs and overcoming addiction.
"The things you see when you're in that life, it's very easily identifiable, that it's a problem and that it's getting worse," said Cull reminiscing about his time in First Step, an Ottawa rehabilitation program.
Cull, 34, is a recovering opioid addict. He has been advocating ever since his recovery in his 20s and has seen an increase of drug usage throughout COVID.
An estimated 6,819 people have died from overdoses in Ontario between 2016 and 2020 according to the COVID-19 Ontario Advisory Science Table. There are multiple reasons why, the biggest being COVID.
Cull is originally from Bowmanville, Ont. but now lives in Oshawa, a city which according to its mayor, Dan Carter, is suffering from a "national health epidemic."
"If you talk to other mayors or other leaders across the country, you will hear the same thing: that they saw this huge explosion started about April of 2020 and its escalated throughout the last 20 months," said Mayor of Oshawa Dan Carter.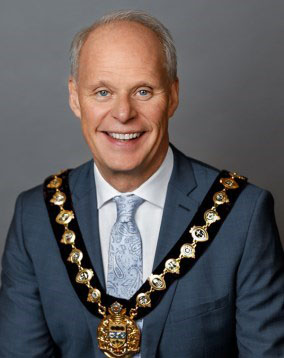 Factors such as pandemic-related stress, social isolation and mental illness are all forces contributing to rising rates of opioid usage, according to a September 2021 report released by the COVID-19 Ontario Advisory Science Table.
Oshawa has come up with ways to combat this ongoing issue, however.
Durham Region health department, along with 15 other community agencies, are working together to create and implement an opioid response plan.
In October 2016, the Ministry of Health and Long-Term Care (MOHLTC) announced its "Strategy to Prevent Opioid Addiction and Overdose" report to address the crisis.
The strategy focuses on four key areas including appropriate pain management, treatment for Opioid Use Disorder, harm reduction and surveillance and reporting.
On October 30, 2017, an opioid forum discussion took place about the rising opioid usage in Durham and to determine the next steps in developing a response plan.
The task force includes agencies that provide harm reduction and treatment services, first responders (fire, police and paramedic services) and individual residents with lived experience.
The report suggests implementing task forces to increase prevention by coordinating surveillance activities and use of updated data from regional areas. This will identify opportunities to share data with collaborative partners between first responders, public health and community agencies.
Another prevention method is to increase public awareness and knowledge of the connection between mental health, trauma and substance abuse.
First, this includes identifying current views and beliefs about opioid use among Durham Region residents. Then, using the data collected, the region will develop key messaging for educators and the media related to opioids and harm reduction that aim to de-stigmatize people with opioid addictions.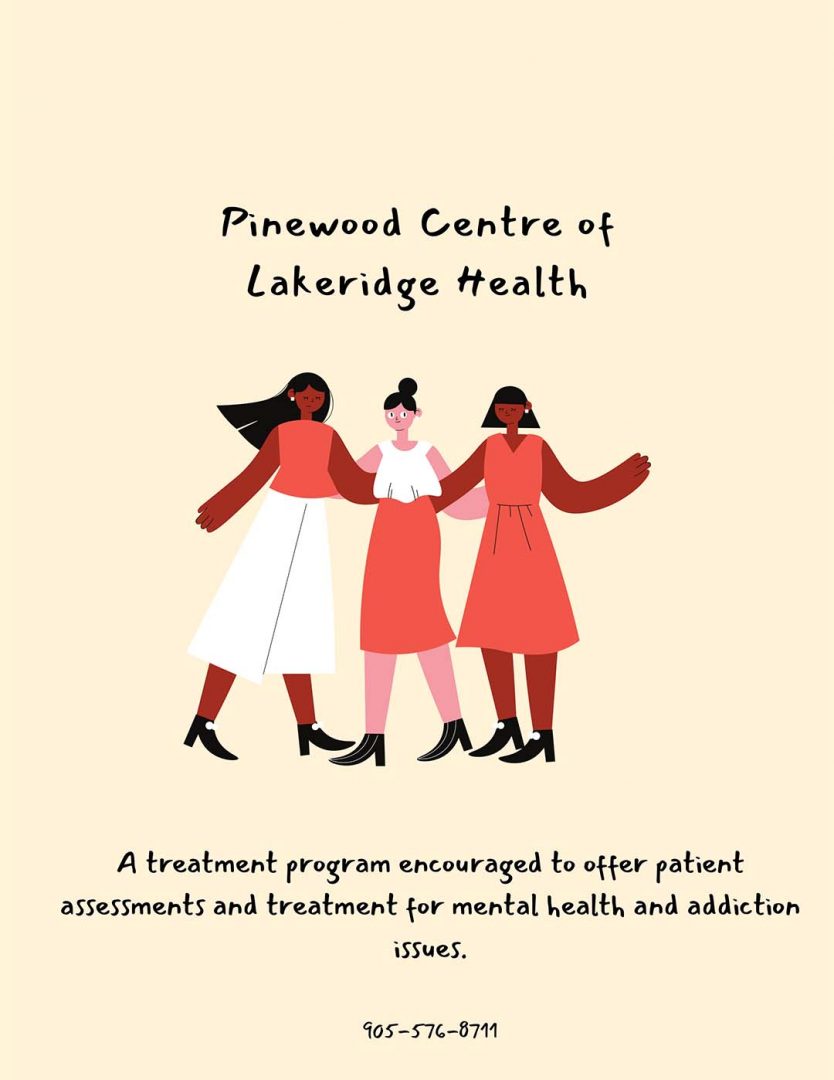 Current treatment programs such as the Pinewood Centre of Lakeridge Health will also be encouraged to offer patient assessments and treatment for mental health and addiction issues.
The plan highlights enforcement as a key component of controlling the opioid crisis. For example, the plan outlines providing education regarding Canada's Good Samaritan Drug Overdose Act to law enforcement and first responder agencies.
This will help these agencies investigate opportunities for collaboration across law enforcement and first responders and develop consistent approaches to addressing overdoses.
The goal of this Durham Region plan is as stated, "to reduce the rates of opioid use, misuse, overdose and deaths in Durham Region."
Another approach to addressing the opiod crisis comes in the form of housing.
During April 2019 and March 2020, there was a study done on 10,659 substance-related hospitalizations by the Public Health Agency of Canada (PHAC).
The data revealed approximately six per cent of patients were experiencing homelessness on admission. For substance-related hospitalizations among people experiencing homelessness, opioids were the most common type of substance involved.
Opioids were present in 61 per cent of hospitalizations among people experiencing homelessness compared to opioids being present in 40 per cent of hospitalizations among people with housing.
The Oshawa Micro-Housing Pilot Project is a 10-unit micro-home community in central Oshawa. It will help those struggling with homelessness and promote effective addiction recovery as well as bridge the gap from homelessness to permanent housing.
The home will help people get back on track with their recovery and life, according to Carter.
The Oshawa Micro-Housing Pilot Project will offer various supports: financial assistance, employment services, mental health, addiction and life teaching skills.
"I think that the more people that are touched by it, [what] will happen is they will become advocates and I believe that sooner or later the government won't be able to ignore it. I think sooner or later there's going to be such strong voices across the nation that say my brother, my sister, my mom, my dad, my uncle, my nephew, my friend, my colleague, my lover, my partner guide is dealing with addiction and we need to do more," said Carter.
Carter is challenging government officials from all levels and areas of government to take a second look at the opioid crisis.
He says it starts by the need to recognize this is a rising issue then action can be taken from there.
"I just can't see how we can continue to ignore 6,000 deaths and I think that we're going to find out that there's even more deaths this year. I know that the overdose calls in our city have increased even with the programs and outreach we've tried and so we're not there."
Carter is referring to programs such as the Rapid Access Addiction Medicine (RAAM) clinics in Durham Region and Lakeridge Health. This offers fast access to health care for people living with alcohol and opioid-related addictions.
Another program is the Carea Community Health Centre that offers counselling for mental health concerns and addictions.
Even with these efforts, Carter indicates more needs to be done from all levels and areas of government.
Advocates like Chris Cull are dedicated to educating people about this crisis as well as promoting care and aid people with these challenges need.
"In the summer of 2014, I bicycled across Canada from Victoria, B.C to St. Johns, Newfoundland. With a group of young filmmakers, we created a documentary about the Canadian prescription drug epidemic, revealing just how much this issue has affected us," said Cull whose documentary Inspire by Example covers the Canadian prescription drug epidemic by sharing stories of those struggling with addiction.
"I decided something needed to change if I ever wanted respect, good health and the faith of those who gave up on me."
Chris Cull has his own experiences with drugs. He was addicted to opioids and meth for about a decade when he decided he needed a change.
"I created my own system to figure out what it was I wanted to do with my life and wrote down these four boxes: my passions, interests, hobbies and stuff I know I had to cancel out. I just let my imagination run and long story short, the film ended up coming to life"
Cull has been part of the City of Oshawa's efforts to spread awareness of this issue by speaking in online videos which can be found at: https://www.durham.ca/en/health-and-wellness/drugs.aspx#Where-can-I-get-help
The City of Oshawa has also included a resource page on their website which includes a list of harm reduction services and supply centers.
Some of these places are Ontario Addiction Treatment Services (OTAC), Parkwood Pharmacy, John Howard Society of Durham Region, Walter's pharmacy and the Canadian Mental Health Association (CMHA).
"The reality being is every overdose and every death is someone's child and some parent, no parent is going to sit by idly and just allow it to destroy their family," said Carter.
"If you need help, it is available"