Durham College alumnus Nathaniel Boodhoo, 26, has been a police officer in Whitby for four years.
The Durham Regional Police Services (DRPS) officer graduated from Police Foundations in 2015. He went back to Durham for his Youth Justice and Interventions graduate certificate.
Boodhoo said police powers and psychology are two courses that are beneficial to students interested in this profession.
"[Police powers] went through an officer knowing his or her authority and being able to articulate that ability as well," he said.
"I think that's really huge in policing nowadays, especially with people with video cameras and cell phones that are recording all the time and being able to articulate properly and knowing why they did something," said Boodhoo, who grew up in Bowmanville and Courtice.
Psychology makes people aware of their biases and how police officers can deal with that, he said.
"There's certain things that maybe we do and we don't know why we do it or certain biases we have and being able to understand that as well."
When Boodhoo was in Police Foundations, he took part in community policing where he implemented what he learned in psychology at "high risk schools" for youth in Oshawa such as Glen Street Public School, Mary Street Community School and Village Union Public School.
"That allowed us to go into what's called high risk schools for youth… and interact with the students that are having some trouble in the learning system, certain behavioural issues that they might have."
"For us as younger future officers, to be able to go into those schools and interact with them, was very eye-opening."
The recruiting process has had some changes since Boodhoo's class, he said.
When he went to Ontario Police College in Aylmer, "they had give or take 250 officers that would be going through the recruiting process," whereas in his class at Durham "there was only 24."
To get a police job in Ontario, candidates must get an Ontario Association Chiefs of Police certificate, pass written and math tests and a prep test, according to Boodhoo.
The prep test involves "certain things like running up one flight of stairs, going down one flight of stairs, going under a barrier, doing a push and pull test with the weight, dragging a mannequin or a dummy around a certain amount of cones, doing that in a certain amount of time," he said.
Boodhoo said there are challenges with policing such as "responding to calls in a professional manner" and "being able to hold your composure" in different situations.
He also advises future police officers to build relationships with people in their community and other police officers by getting as many business cards and email addresses as possible.
"If you're looking to become an officer… I think being open and transparent with the people you're interacting with goes a long way and volunteering as much as you can.
"If you do want to become an officer, being able to network with different officers and not being afraid to stop them on the road," he said.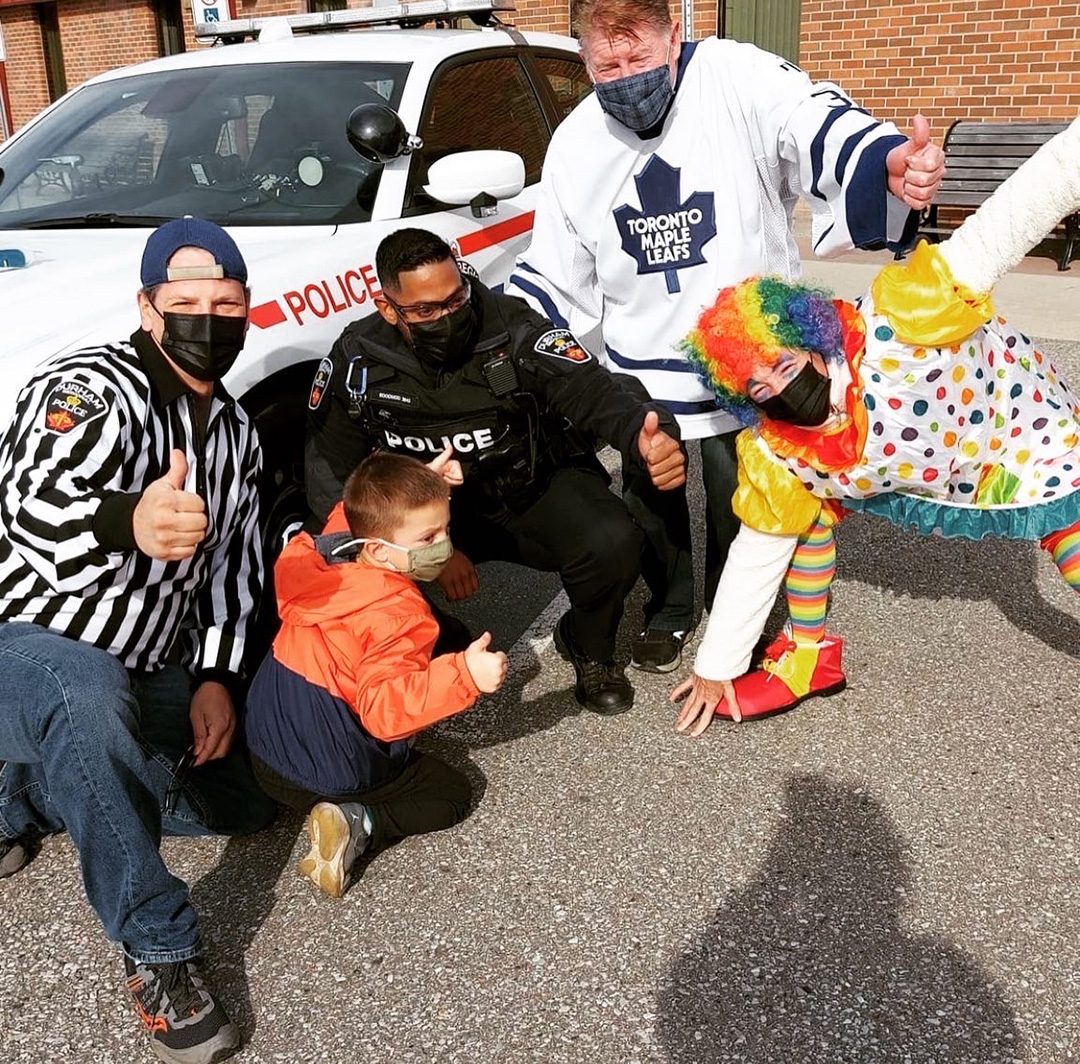 Boodhoo likes to volunteer and interact with the public, a strategy he recommends aspiring officers follow.
"A lot of people think prior to becoming an officer, you have to do a lot of volunteer work and it kind of stops when you become an officer because now that you're hired, you move on to other things," he said. "I find myself volunteering more now than I've ever done before I was an officer – just having those opportunities."
Every day is different with the calls and situations at hand, said Boodhoo. He likes being able help people out "when it's their worst day.
"I think it's a great platform for officers to have, where they're allowed to go out into the public and interact with all different types of people and helping them as best as they can," Boodhoo said.