The Durham College women's basketball team is back playing games after a COVID-19 hiatus.
They returned to action Feb. 11, losing 71-62 to Algonquin Wolves. Durham's next home game is Friday, 6 p.m., against Seneca.
Heather LaFontaine, who has been Durham's head coach since 2013, said the team did not have much time to be prepared for the resumption of play.
"It is such a short period of time (that) you have," she said. "So, few practices before we start playing that (we) have to just prioritize what is the most important."
Last week, according to LaFontaine, the priority was to have fundamentals in place to be prepared for the first game, such as shooting technique.
"So, we are doing a lot of shooting drills right now because that is the one thing that if you are not practising, (it) means that is something that you are going to lose pretty quickly," she said.
"This has always been my philosophy; you can run whatever you want to get that shot, but at the end of the day, if that person cannot put the ball in the basket, what is the point? So, that is where we are at right now," said LaFontaine.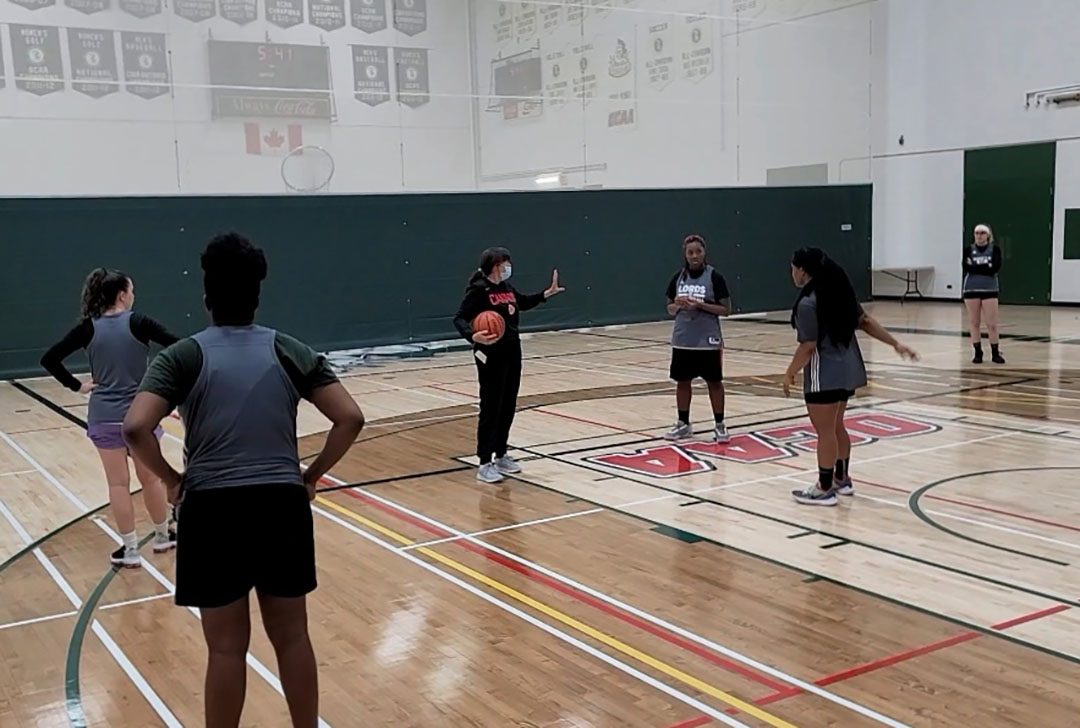 LaFontaine said another challenge for the Lords is the team did not play at all last year.
"We got some pre-season games in the fall, but not league games, and this year, (we) have to have a little different approach because you want to get everybody in shape."
Inspired by her father, Joseph Morrison, Brianna Morrison has been in love with basketball since Grade 6. Today, Morrison is a guard for the Lords, and is studying Practical Nursing at Durham.
Morrison acknowledged during COVID shutdowns, she worked on keeping herself sharp physically and mentally.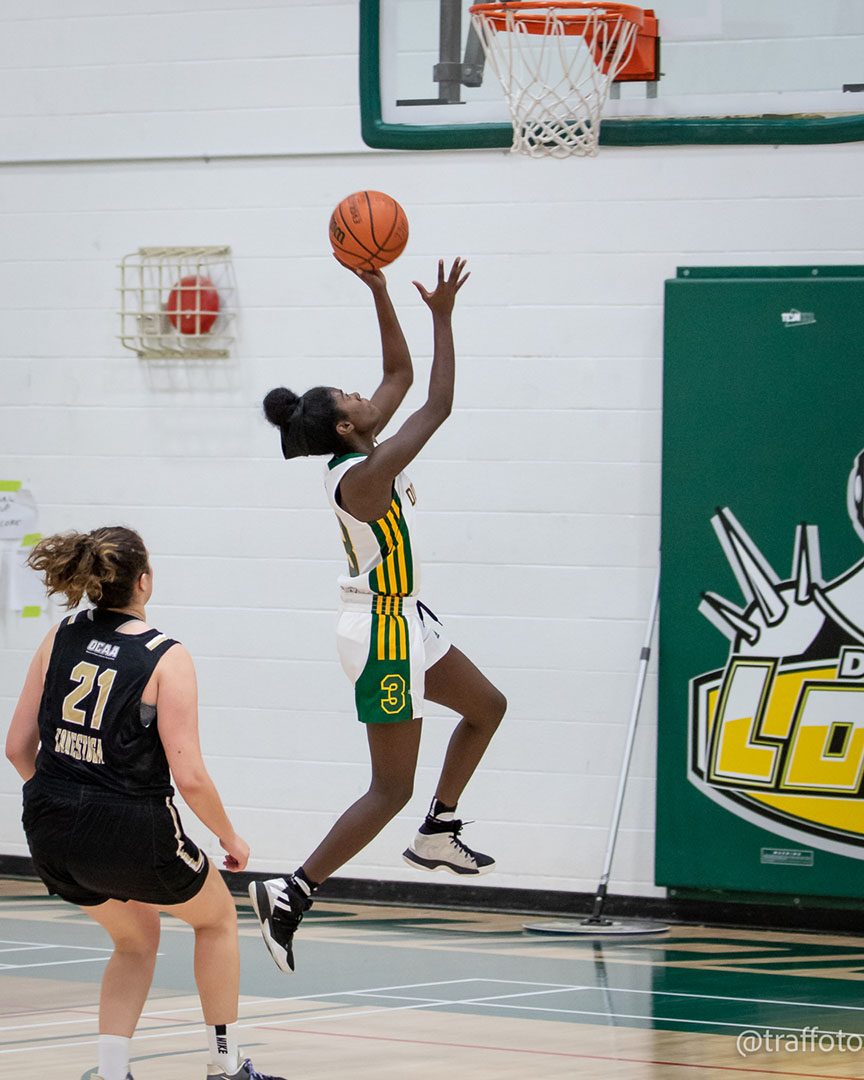 "So, physically, I do as much stretching as I can. Especially this to keep your body healthy as possible," she said. "Mentally, I try to meditate at least 10 to 20 minutes a day because basketball is a lot of mental."
Similarly, Jillian Thompson, a student of Biomedical Engineering Technology and Lords guard/forward, was focused on her training and "scheduling what was needed to do to definitely help to manage both school and basketball."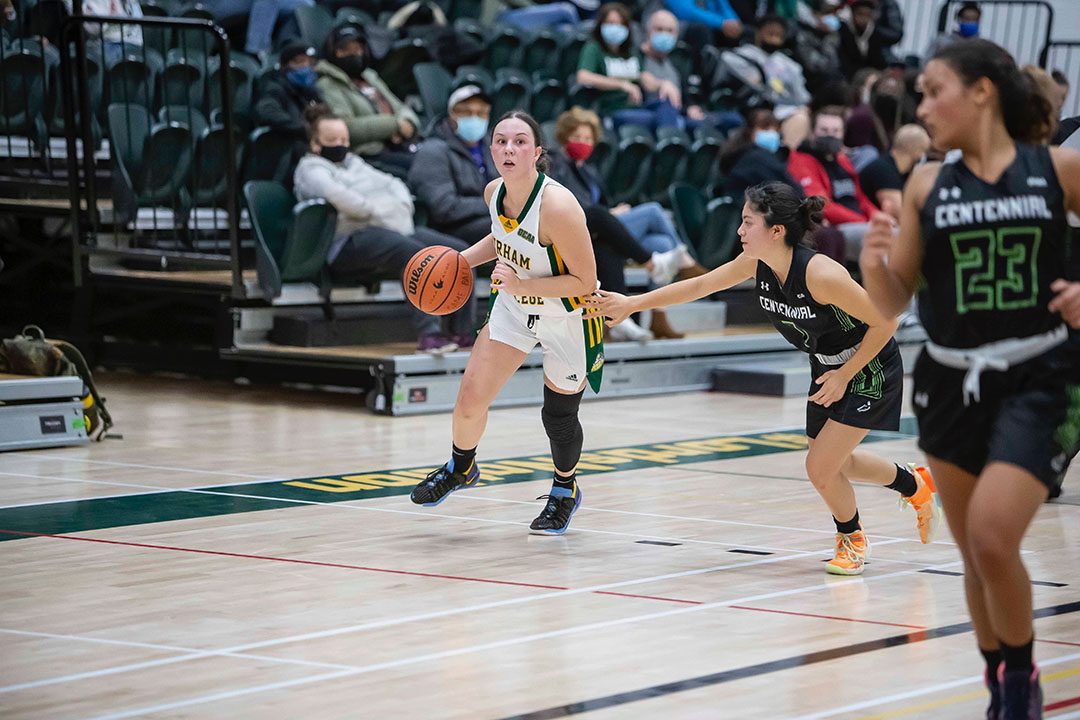 "I think, obviously, it was hard to stay motivated through this whole (year), trying to stay physically active, but I just did my best. When I could be in the gym, I was," she said. "Mentally, I think just kind of positive affirmations and staying positive through this whole journey has got me to this moment."
Despite the COVID-19 challenges that the team has faced, Thompson expects the Lords to be competitive this season.
"Honestly, I just expect everyone to go out there, do their best and have fun this year with the circumstances that we have," she said. "I think our team has some really good potential, and I think our ultimate goal is to just win games and have fun while we are doing it."