A group of 14 Eurasian wild boars were spotted in Pickering on Nov. 2. The city and public tracked the hogs closely for six weeks, until they were finally captured using marshmallows and peanut butter sandwiches as bait. They were humanely euthanized, the Ministry of Natural Resource and Forestry confirmed.
Eurasian wild boars are listed with all wild pigs under the Invasive Species Act as a restricted invasive species, making it illegal to release pigs of any sort into the wild in Ontario.
Wild boars are one of the widest-ranging mammals in the world, due to their ability to quickly adapt and impose themselves on any ecosystem.
Standing at about 1.2 meters tall and weighing 100 kilograms or more, wild boars are not as susceptible to native Canadian predators as they would be to natural predators in Eurasia.
"They are considered one of the most damaging invasive species in the United States and have been called an 'ecological train wreck," said Morgan Kerekes, a spokesperson for the Ministry of Natural Resources and Forestry in a recent statement.
These beasts reproduce quickly, can carry up to 80 diseases, viruses and parasites, and are expensive to control. On average in the U.S., they cost an estimated 1 billion dollars annually to the agricultural industry through crop damage, livestock predation and damage to equipment.
The wild boars in Pickering gained national attention and concern but there are dozens of other invasive species in the Durham Region that fly under the radar.
Invasive species and plants are often able to blend in with native species but the unseen damage they cause can be detrimental. According to the Invasive Species Centre, damage done by invasive species costs municipalities and conservation authorities in Ontario an estimated $50.8 million a year.
Phragmites is a prime example. Common in wetlands, phragmites releases toxins from its roots into the soil that can hurt and sometimes kill nearby, native plants.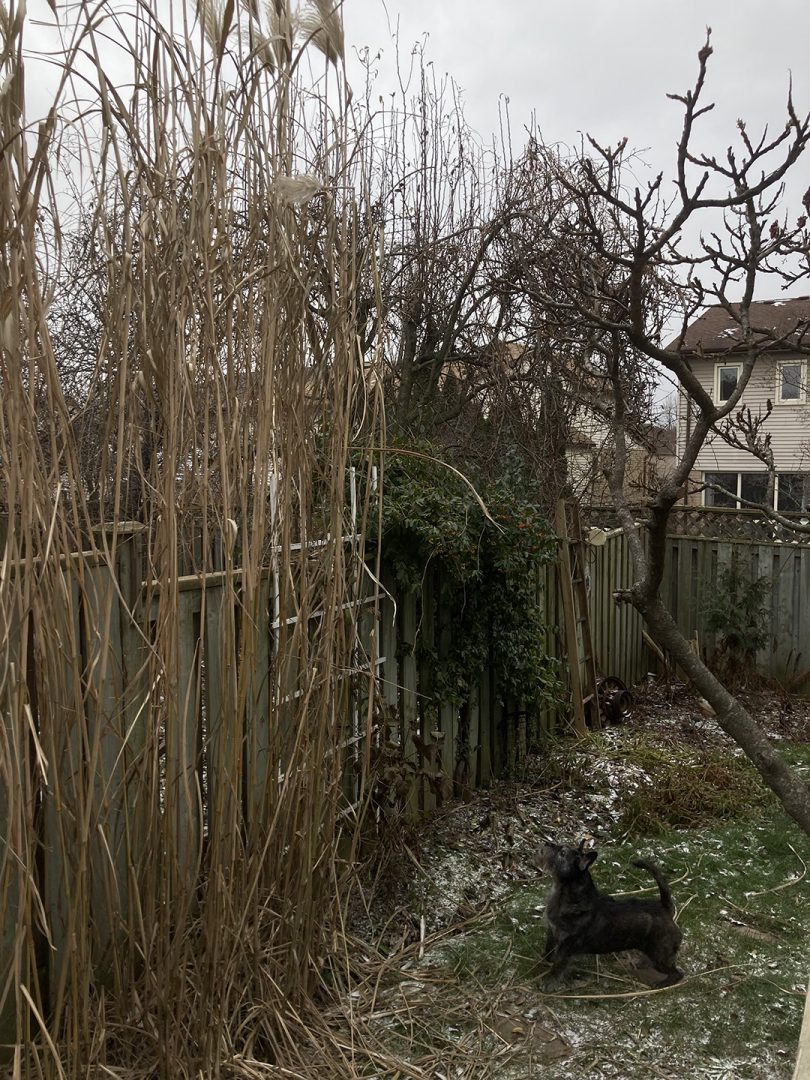 "Sometimes people see it and they just think it's native because they see it in such abundance on the roadsides and in the wetlands but it's one of Canada's worst invasive plants," said Diana Shermit, a Natural Environment Coordinator for the City of Richmond Hill and member of the board of directors for the Ontario Invasive Plant Council.
In addition to taking resources from native plants, phragmites can also be damaging to local wildlife.
"It provides really poor habitat for wildlife. It's hard for a person to walk through, so you can imagine, there's some smaller species like turtles that have a really hard time moving through those plants in their own habitat," said Wioletta Walancik, member of Friends of Second Marsh (FOSM).
FOSM is a charity in Oshawa that focuses on education and preservation of the second marsh and surrounding areas like the McLaughlin Bay Wildlife Reserve and Darlington Provincial Park.
They are currently in year two of their 'Let's de-Phrag the Marsh' project, which hopes to cut the phragmites population in Second Marsh by 50 per cent by July 2022. However, phragmites aren't the only invasive species in the area.
Garlic mustard, emerald ash borer beetles, buck thorn and dog strangling vine are just a few other invasive species taking over the local eco-system.
Some invasive species can be dangerous to humans. From a distance, giant hogweed resembles a flower, but a sap is released on contact with skin that causes painful burns and blisters when exposed to sunlight. Wild parsnip has a similar effect.
Mary-Kate Whibbs is the Central Lake Program Coordinator at the Toronto Zoo, she said she's come across multiple invasive species in the great lakes.
Invasive aquatics like round goby, water fleas and zebra muscles have taken over local bodies of water, while massive Asian carps remain a 'pending threat.' Zebra mussels are known to colonize and wipe out native freshwater muscles but to the untrained eye the two species look identical.
"Once they spread, it's very hard, if not impossible, to get rid of them," said Whibbs.
Invasive species like zebra mussels can spread in a number of ways but humans are almost always involved.
"Humans definitely play a huge role in the spread of invasive species," said Shermit.
While wild boars were brought into captivity in Ontario intentionally, most likely for farming purposes, humans spread many invasive species completely unintentionally.
Invasive plant seeds can get stuck in the tracks of hiking boots, bike tires or other outdoor equipment and be spread to new areas. Similarly, species like zebra mussels often latch onto boats, kayaks and fishing equipment and are transported to new bodies of water. Emerald ash bore beetles hide in firewood, waiting to invade new areas.
For this reason, it is suggested that any and all equipment being carried from one area to another is thoroughly cleaned before and after transportation. Firewood and fishing bait should also be purchased in the same area it is used to prevent the spread of invasive species, according to Whibbs.
Horticulture also plays a big role in the spread of invasive species.
"Know what you're planting, if you're unaware, plant it in a small pot first and see what its growth habit is and how it will spread. If it looks like it has a tendency to be invasive, then avoid planting it in your garden," said Shermit.
Another way individuals can combat invasive species and help empower native plants and wildlife is by educating themselves on native species.
"Be familiar with the native species that are in our area and what's supposed to be there, then it's really helpful in identifying what is out of place," said Whibbs.
Invasive species may not all look like giant, tusked hogs on the run, but the impact they have on the eco-system can be just as damaging, or even more so.
"Any invasive species poses a lot of issues for the eco-system," said Whibbs, "we have to be aware of these things and stay informed."