Christmas cheer, winter events are here! The good news is even though COVID-19 is still part of our daily lives, we are returning to in-person events in Durham Region.
Compared to 2020, when some holiday events were forced online and others were modified or cancelled, this is a big step forward.
There are still restrictions and protocols, however, the government is allowing events to take place. For example, organizers of big events said they must submit safety plans and ways they're setting up the events.
The third annual Christmas market in Whitby will be held Friday, Dec. 3 to Saturday, Dec. 4.
Due to the pandemic, the winter event wasn't held last year following government restrictions.
Madeleine Riley, executive director of events in Whitby, said the last event in 2019 saw more attendees and more activities were included.
"In 2019 the event was actually three days. The Friday night was in conjunction with the town's Christmas tree lighting and celebration square," she said.
"This year the town isn't doing an official Christmas tree lighting and we've also cut the Sunday so it's just Friday night and Saturday. In 2019, we actually saw around 6,000 people throughout the course of the weekend, and of course, that was at a time where capacity wasn't being monitored."
People attending this event will be required to wear masks and social distance, she said.
"I think the biggest challenge is just making sure that volunteers and staff understand our requirements…because with a large event, and you know large amounts of people, we obviously don't have a staff member or volunteer for each guest," said Riley.
"It takes the whole team to make sure that the guidelines are being followed for the requirements."
Karey Large, executive director of the Scugog Chamber of Commerce in Port Perry said Santa Claus is returning this year. The parade will be held on Saturday, Nov. 4, from 5 p.m. to 8 p.m. at the Port Perry Fairgrounds.
"It is a traditional parade," she said, "following all COVID protocols including asking all of the guests to be masked [and] to stay within their sort of household bubbles."
Some Christmas events have already been held in Durham.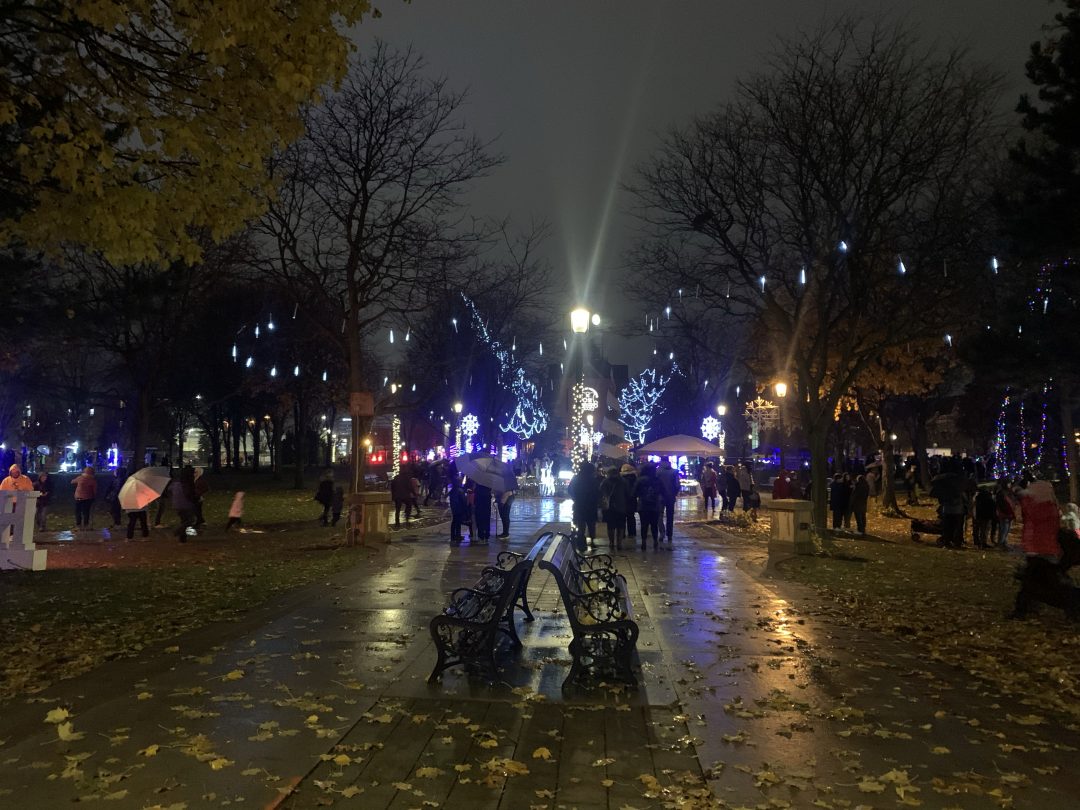 Winter Nights, City Lights: A Walk-Through Experience in Pickering was a three-day event that started Friday, Nov. 19.
In collaboration with Elexicon, Pickering Public Library and the Kinsmen and Kinette club, this event included decorated parade floats, LED performances and music.
"We started planning back in August when COVID was still at large," said Pickering's Coordinator of Community Partnerships, Krystal Roberts.
The planning process was "very difficult," but when the government announced in early November parks could be at full capacity, some of the event plans changed.
"What we did was re-create a lot of visual activity of visual walkthrough experiences," she said.
"We were able to expand on the amount of guests coming per hour, so we opened up our ticket numbers," Roberts said.
Durham Region also has events taking place in Oshawa, Ajax and Uxbridge. Check out https://www.durhamradionews.com/holidayevents for more information and details.