An Ontario Tech hockey star has been named to play for the Canadian team at an international hockey event – but she won't get a chance to put on the maple leaf jersey.
Whitby's Natalie Wozney, a fourth-year forensic psychology student and member of the women's hockey team, was named to Team Canada for the 2021 International University Sports Federation (FISU) Winter Universiade in Switzerland, December 11-21.
But the event has been cancelled due to restrictions on international arrivals that were announced by Swiss authorities with regard to a number of countries where the Omicron variant of COVID-19 has been identified, according to the FISU website.
"It's kind of a disappointment as it was a week out so you're getting really excited to go there and then you find out, I actually found out through my girlfriend… it's like no one really has the right words to say as it's a huge disappointment that it's been cancelled… it's just sad that something that you built up for the last month has been taken away from you," said Wozney, a forward who has three assists in six games with the Ridgebacks this season.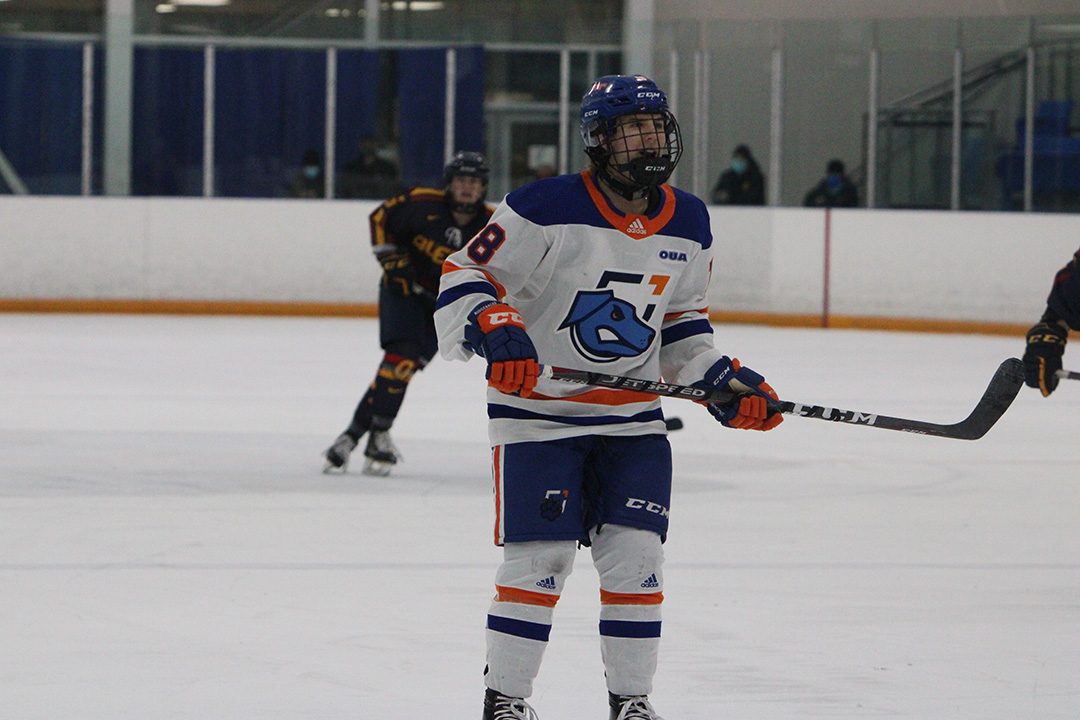 She posted 11-12-23 totals in 24 games with Ontario Tech in 2019-2020, before COVID-19 hit.
The FISU World Universiade is the largest global sports event for student-athletes. It is held every two years in different cities around the world, as thousands of athletes from more than 150 countries are brought together to compete.
Prior to the cancellation, Wozney said "it's a real honour, and just because I've never been selected for anything before, other than coming to Ontario Tech, and then previously being D1 (U.S. college Division 1 at St. Lawrence University), so going to something that's national and representing my country, it's just truly an honour."
Wozney said growing up with two brothers who travelled to play hockey inspired her – as did Canadian Olympic start Hayley Wickenheiser.
"I just want to be just like them. So when I was about probably 14 in Grade 9, I was like, 'this is my goal'. I want to go to university for hockey. I'm making it happen no matter what. And as I kept going throughout high school, I just kept getting better and going to better teams. And then by Grade 10, I realized it was something that I could really do," said Wozney.
Justin Caruana, head coach of the Ridgebacks, said there is a sense of pride to be able to see one of his players named to Team Canada.
"She's put the work in, she's done everything she's needed to do that's given her this opportunity. And, you know, I'm just a small sample piece of that, that's helped her along the way… I know she's going to do great things. anytime you get to represent your country is amazing," said Caruana.
The next winter edition of the FISU world university games is scheduled for Lake Placid, N.Y. in 2023.