With Christmas fast approaching, Oshawa's Simcoe Hall Settlement House is looking for volunteers.
Putting food in bellies and knowledge in minds since 1935, Simcoe Hall needs volunteers to help with its Christmas assistance program.
The program, which ensures children have presents to open Christmas day has the aid of many volunteers, and gave out 4,000 presents last year, according to Tiffany Kift, Simcoe Hall's administrative coordinator. Those gifts went to young children and youths in their teens.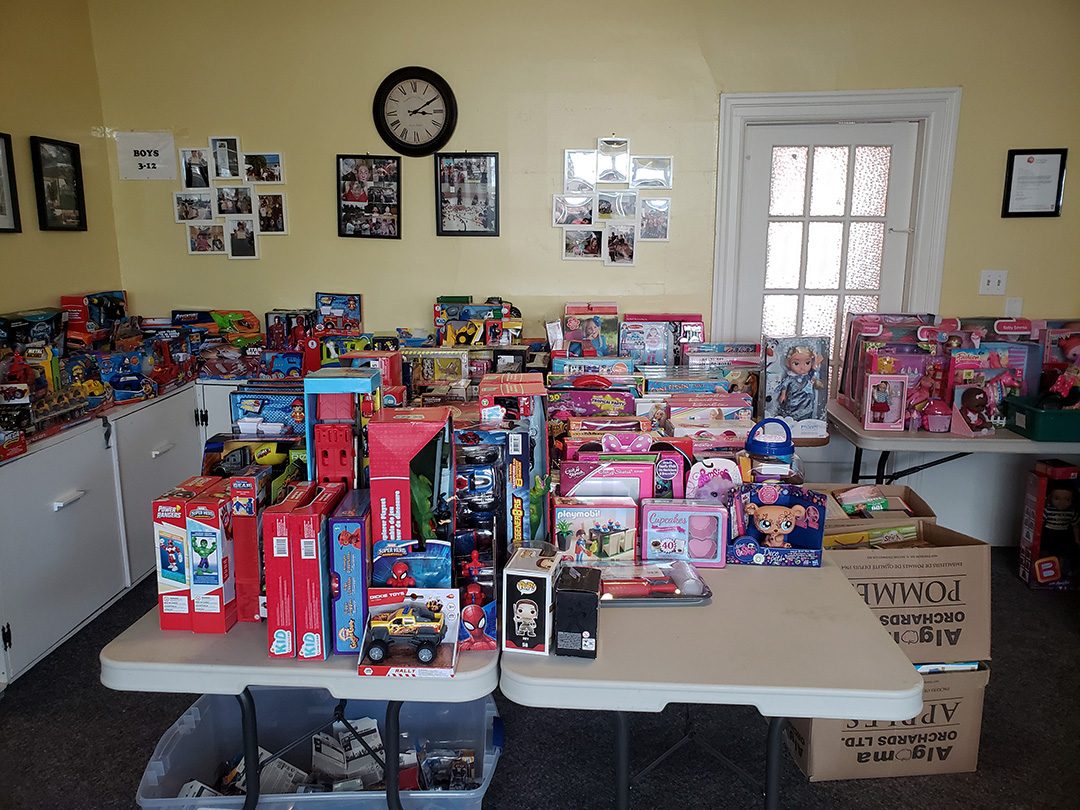 Natalia Murin, 40, a single mother of two boys feels the kindness of Simcoe Hall. Murin says her two sons were given sacks full of presents last year, bringing joy to their Christmas.
Simcoe Hall also strives to meet the needs of those who need a little help throughout the entire year, offering access to school programs, backpack drives and food banks. With more than a year of COVID-19 difficulties, Kift estimates the charity's services will be in need now more than ever.
"We've had to change the way we service our clients," Kift says. "With the backpack program there is the online registration…for the food bank, all clients, rather than coming into the building and having a hands on option, are registered outside."
In addition to the processing changes Simcoe Hall has made, Kift says the use of its programs is higher than it has ever been.
"We have seen a large increase in our number of clients needing to access our food bank," Kift says. "Our backpack program has evolved to just over 2,000 received this year."
Kift explains these backpacks, filled with high quality school supplies, go to students from kindergarten to Grade 12, sometimes even landing in the hands of Durham College students.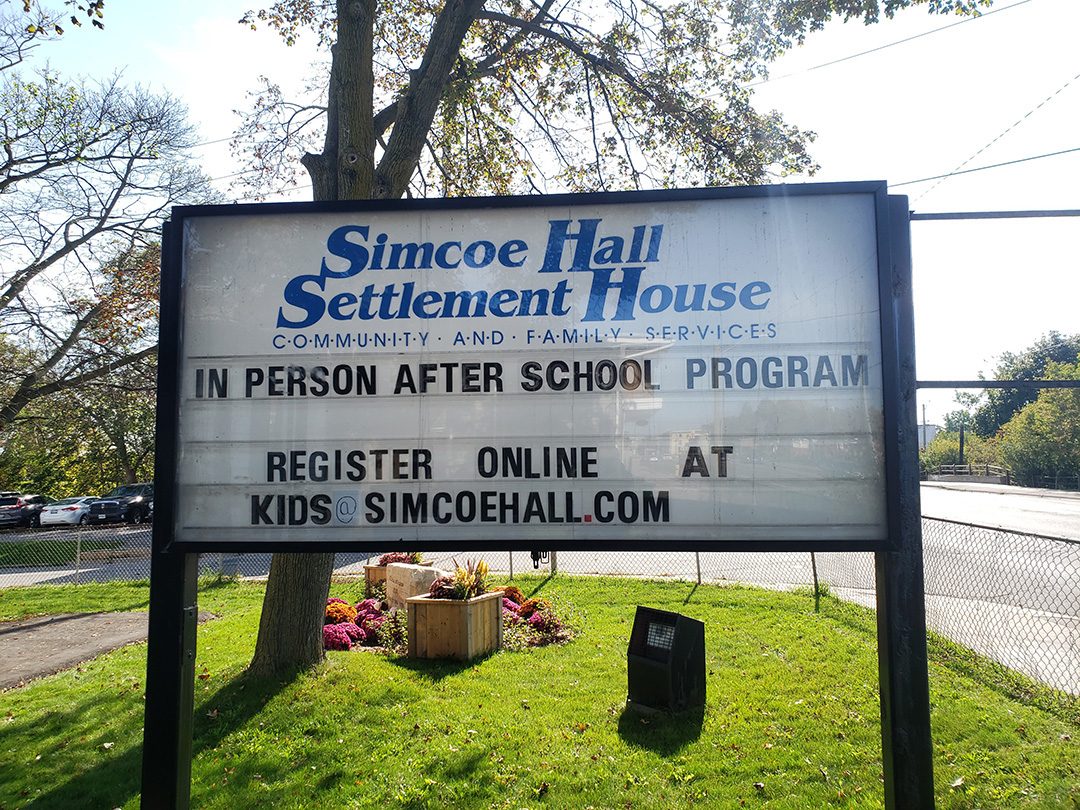 According to Kift, the after school program ran entirely online last year. Over the summer, the summer camp program returned, and the after school program welcomed kids back in person.
"The idea is to give the kids in our community a great start as they head into school," Kift says, "so that they feel like they're entering school with the same advantages as their fellow classmates."
Murin credits the charity with helping her escape a toxic marriage and providing for her and her sons.
"Simcoe Hall became my family," Murin says, "I'm going to a food bank every second Tuesday. My kids go to the after school program…they have an amazing program there, make friends. Summer Camp was amazing."
According to Murin, Simcoe Hall's after school program provides a safe place for her children, where they can learn and get a hot meal.
Thanks to Simcoe Hall's support, Murin says she can focus on getting ready for school herself while still being a parent 24/7 to her sons. Her ambition is to become a gym teacher.
"I am very thankful honestly," Murin says, "because my kids go to the after school program and they get an amazing chance to cook there…a home cooked meal. It saves me time and they have an amazing dinner."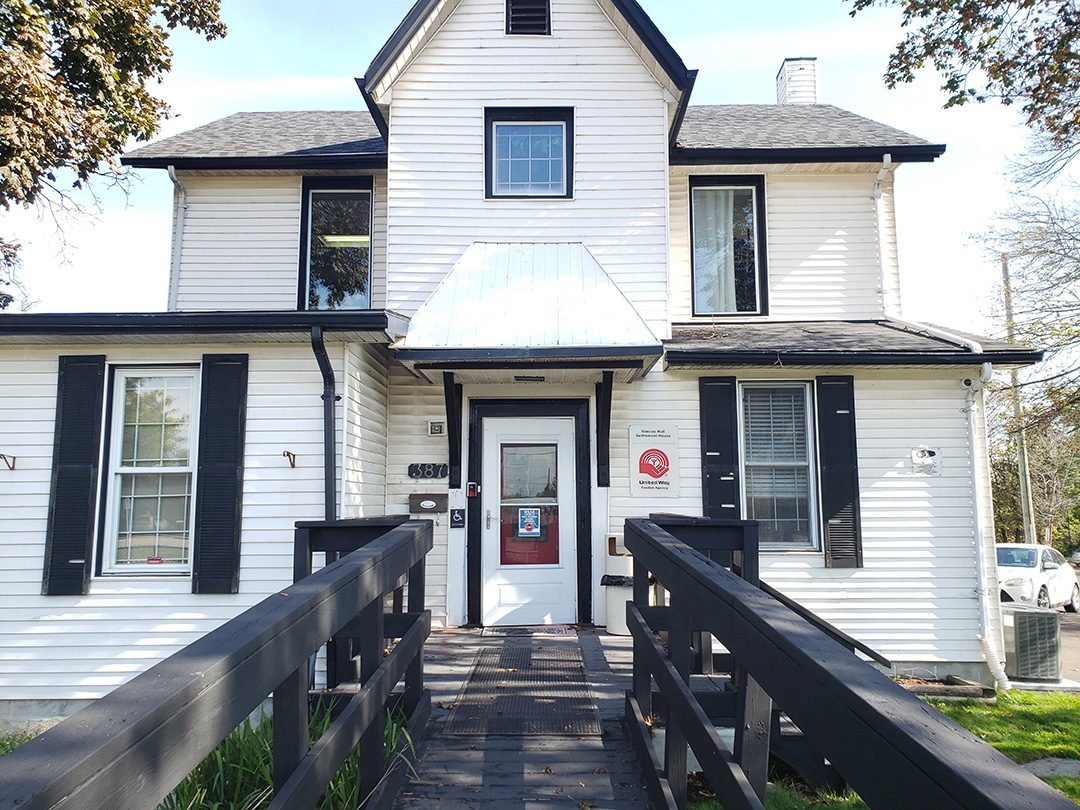 All this would not be possible if not for the generosity of the community, and the staff of Simcoe Hall. Kift says the backpacks given out to students are all paid for by donations.
To volunteer to assist Simcoe Hall email simcoehallvolunteers@gmail.com. More information can be found at https://simcoehall.com.