Oshawa and Toronto firefighters have had more weight to carry on their shoulders and in their minds because of the pandemic.
Along with the added weight of their 'bunker gear' which means a coat, trousers, and overall elements of their protective ensemble, firefighters also have to wear full personal protective equipment (PPE).
This means the firefighters have to wear protective clothing, helmets, gloves, and face masks.
Despite their protective efforts, firefighters are at constant risk of being exposed to COVID-19.
Lisa Heeney, an 18-year member of the Toronto Fire Services, and Durham College Pre-Fire Service graduate, said the job is challenging during COVID-19.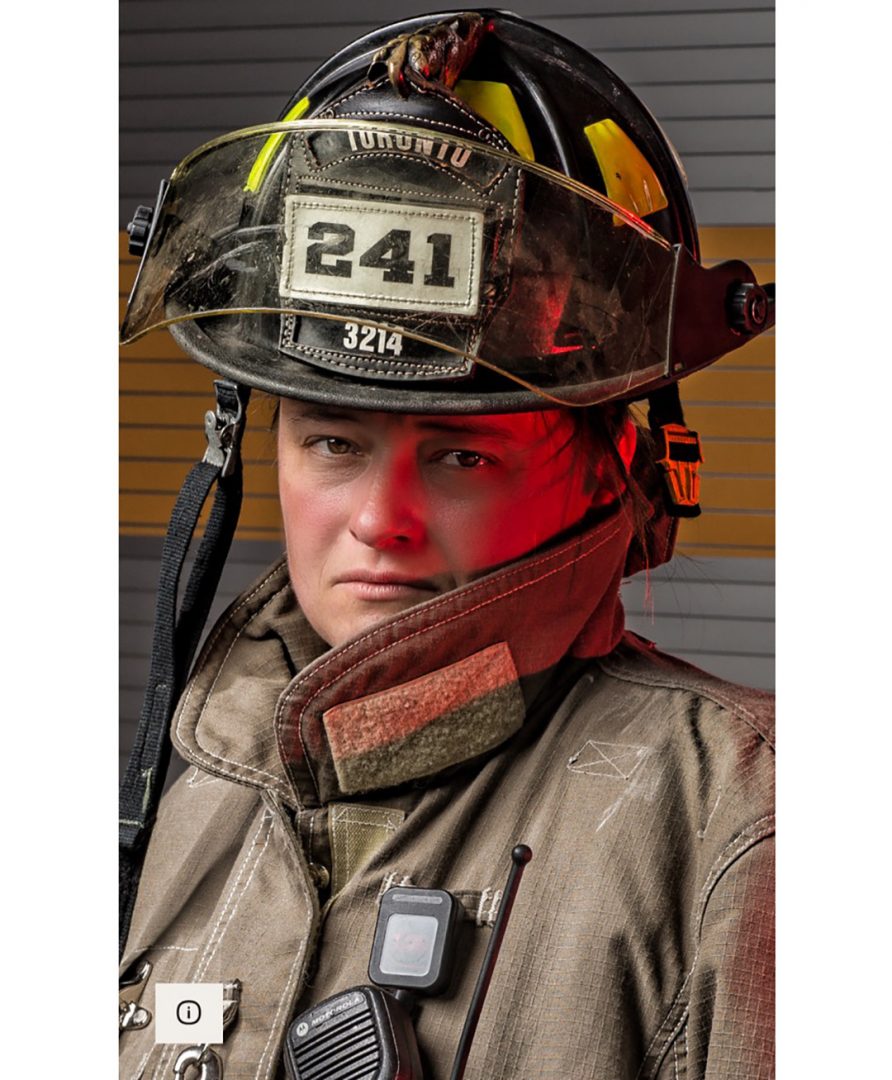 "Yeah, we're full PPE pretty much, and we screen people and then we go from there. So yeah, it can be stressful if you know it's a positive case," said Heeney.
Everyone must keep touching to a minimum and wear face masks at all times, she said.
"We gear up and we try to send one person in just because it's easier when there are less people in contact. If we need more guys and girls in there we just call."
The new regulations aren't limited to firefighters. dispatchers are dealing with the COVID-19 response, too.
"Dispatchers are good, they give lots of updates for us. And they screen over the phone the patients if possible and they give us lots of updates and our captains and chiefs they're all over it," said Heeney.
The captains and chiefs want only one person in the building at a time to prevent everyone from rushing in, said Heeney.
"The less contact the better," she said.
Ken Whetham, Oshawa's assistant deputy fire chief for 12 years, said the pandemic has not caused a significant increase in house fires even with the added stay-at-home orders.
"I don't really think it's changed that much because of the pandemic, we're still responding to calls regardless," he said.
The pandemic has forced the Oshawa Fire Services to change its fire prevention protocols. The service has stopped doing in-person building inspections and instead does them virtually.
The training division has also changed. The department has had to limit the number of people in the training facility in order to follow the protocols that are in place.
The firefighters have had to dress up like surgeons, according to Whetham. They have to wear rubber gloves, face shields, Hazmat suits, and N95 masks.
According to Whetham, these extra precautions have been successful.
"Our chief has done a great job going through all the processes to figure out what we need to be able to still complete our tasks but do it in a safe manner so it's not affecting our staff's safety," said Whetham.