The Ontario Tech Ridgebacks (OTU) have returned to playing hockey games for the first time in 18 months. The team opens its regular season at the Campus Ice Centre on Friday, Nov. 5 against the Nipissing Lakers at 7 p.m.
Team captain and fifth year student in the Criminology and Justice Studies program, Jack Patterson, is excited to get the regular season started.
"We're fired up, I mean, it's a game that actually means something… everyone is going to be ready, and we're all looking forward to it," said Patterson.
The team has been practising and playing pre-season games for just over a month.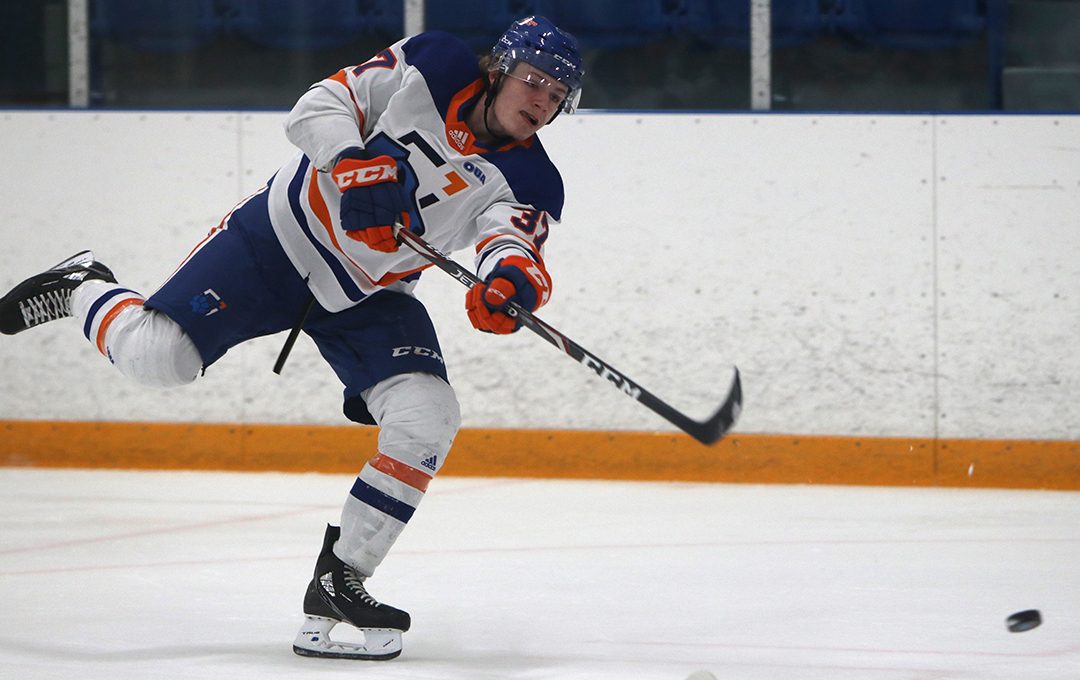 "We love the morale, we love the enthusiasm," said Curtis Hodgins, entering his sixth season as head coach.
"It's nice to be back in a competitive atmosphere," added assistant coach Paul Ranger.
This year the team has two sets of rookie recruits. The team recruited four new players in 2020 who didn't play as last season was cancelled due to COVID-19. And they recruited seven more in 2021. These 11 players are making their U-Sports debut this season.
"I'm surprised at how well it's going…from what I understand it's going really well between the veterans and [newer] players," said Ranger.
The Ridgebacks completed the pre-season with a 2-3-1 record.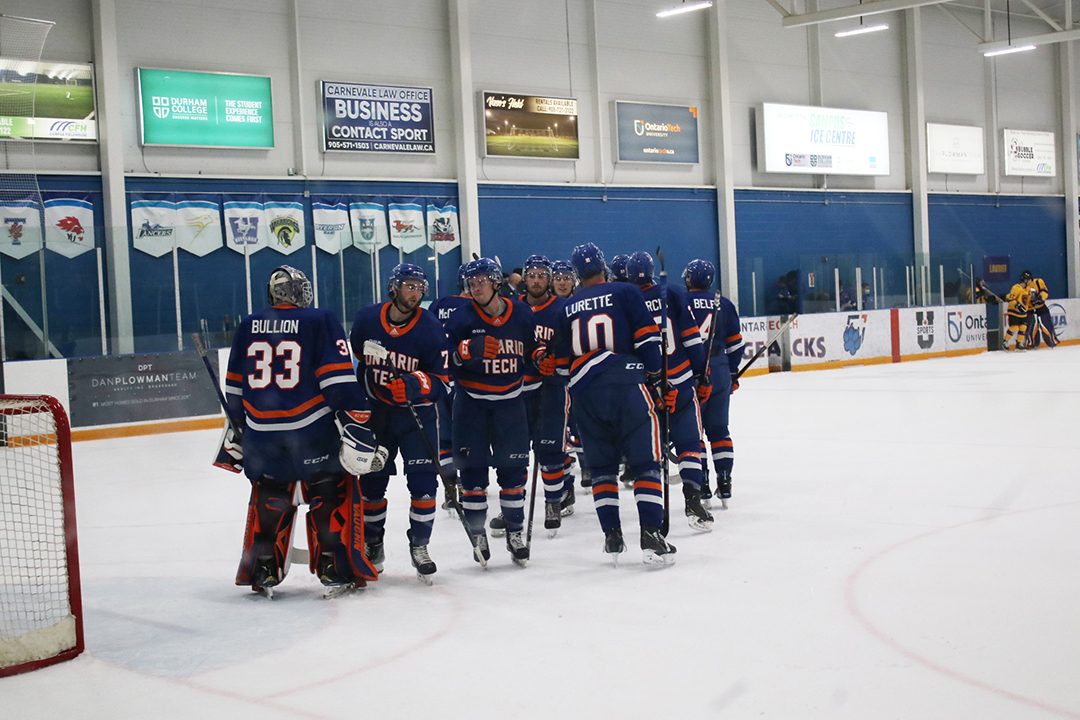 Ontario Tech beat the Laurier Golden Hawks 2-1 in their first pre-season game Oct. 14.
"Yeah, it's great, the boys felt good out there, obviously it's good to be back, especially in a team environment," said defencemen Stephen Calisti, who is studying kinesiology, after the win.
The team played well but since it was the first game in 18 months there was a little rust that had to be shaken off.
"It was a little sketchy at first but then as you go along you get back into it and back to normal," said forward James White, who also studies kinesiology.
The team played Laurier again on Oct. 16 in Waterloo, Ont., losing 3-2 in overtime.
Hodgins is happy with what he sees for the most part, but would like to see some improvements.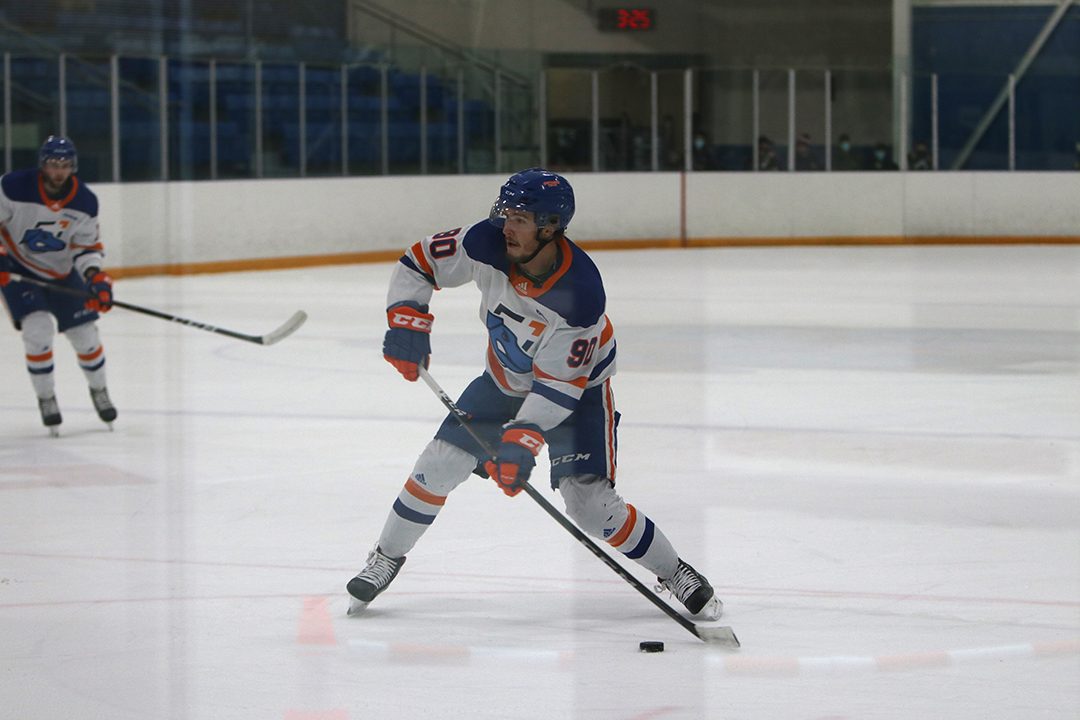 "In general we're pretty happy, and you know in these six [pre-season] games we're learning about our new players and seeing what are existing players, you know, what strides they've made and trying to put the puzzle together," said Hodgins.
The Ridgebacks beat the Guelph Gryphons 3-2 in a shootout Oct. 21.
OTU lost to the York Lions 5-4 in Toronto Oct. 23.
The Ridgebacks lost their final two pre-season games at home against the Carleton Ravens and Toronto Varsity Blues by identical scores of 3-2.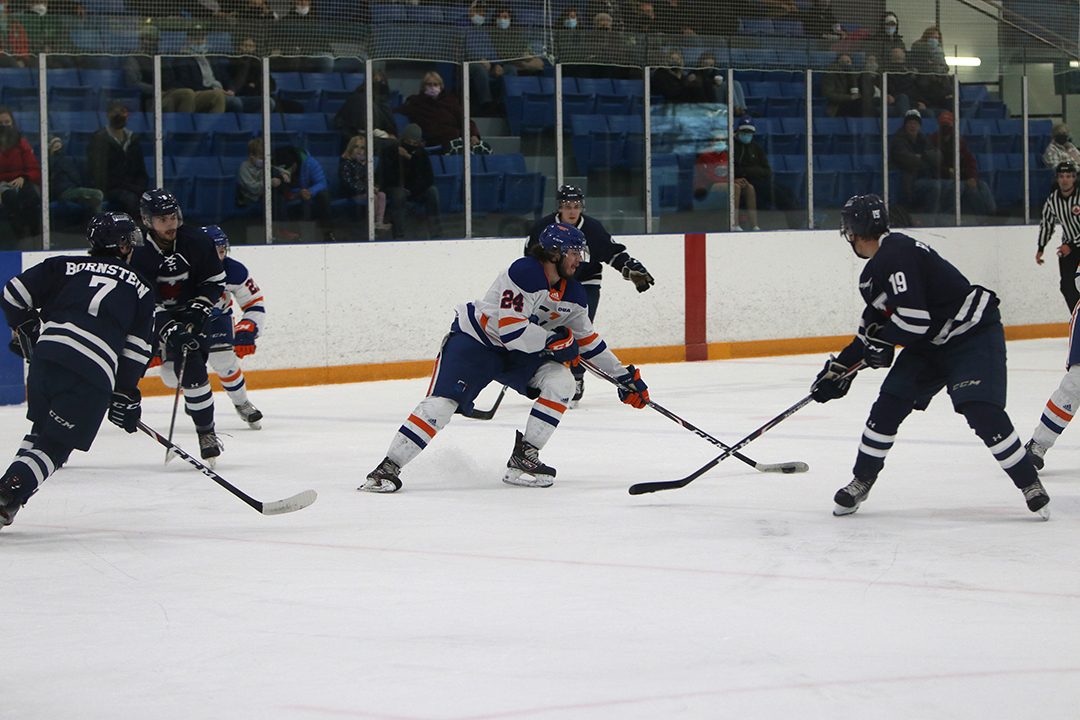 The Ridgebacks will only play three teams throughout the regular season. This is an attempt keep the risk of a league-wide COVID-19 outbreak at a minimum.
The three teams they will play are the Nipissing Lakers, Queen's Gaels, and RMC Paladins. The Ridgebacks will play back-to-back to start the season, playing the Lakers Friday, Nov. 5 and Saturday, Nov. 6 at the Campus Ice Centre.
Saturday's game starts at 3 p.m.