Editor's note: Chronicle reporters are examining how select programs at Durham College and Ontario Tech University have responded to the teaching and learning process during COVID-19. Most programs have moved online, but some classes are being conducted on campus.
Darryl Reid has been the new head coach of the Durham College men's baseball team as of 2020, but is still waiting to coach his first game with the team due to pandemic disruptions.
"Obviously it's not the ideal situation," says Reid, adding team members are still participating in training sessions.
"We've put out our throwing program, and the athletic therapy staff have done a great job with putting together the strength and conditioning, putting together their weekly workouts still via Zoom."
Reid has some history at Durham. He was an assistant coach for the Lords for three years from 2010-2012, serving under Sam Dempster, who recently retired after winning the National College Baseball Championship in 2019.
In addition coaching the Lords, Reid is also the general manager for the Toronto Mets organization and head coach of its 16U team.
The Durham job comes with many challenges for Reid. Gathering a full team, building chemistry with those players and coaches, maintaining physical and mental strength within the program – and doing it all during the heart of a pandemic.
Reid is hopeful there will be some type of college baseball season for the Lords going into the regular fall season.
"We can't control what's happening right now, so we can plan for what we hope will be the normal and adjust accordingly," he says.
Reid acknowledges COVID-19 is presenting obstacles for the team. Those obstacles include inconsistent access to facilities like the field house and fitness room at Durham College due to pandemic disruptions.
As a result, one of the main resources Reid is supplying to the team is conditioning training meetings over Zoom.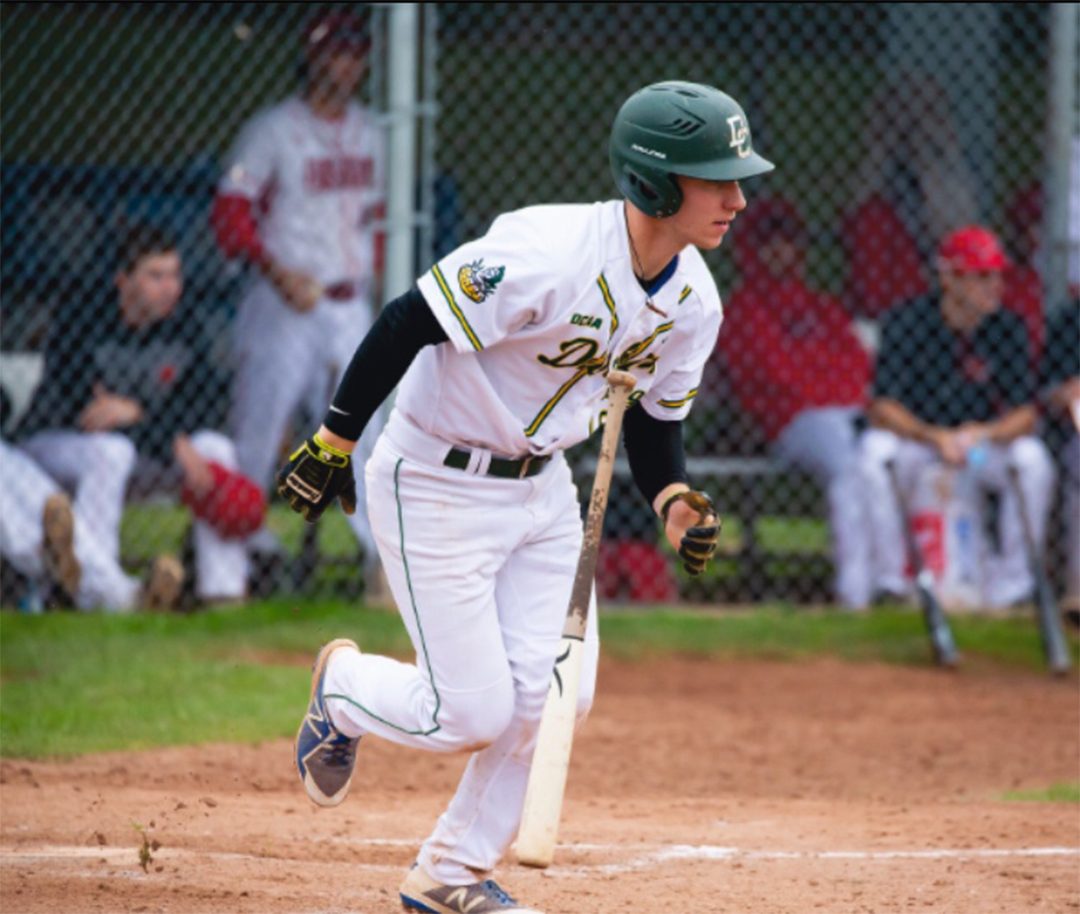 Infielder Griffin Oliver, who has played two full seasons for the Lords, is experiencing the difficulties of being a college athlete during a pandemic.
"It is really tough to stay in shape from an athletic standpoint, and when you don't have consistent access to a gym," says Oliver.
Oliver was a member of the Lords team that won the National College Baseball Championship in 2019.
"That was a great experience. That was crazy. We started 2-6 that year and I honestly couldn't have seen that coming. We were pretty much winning every game all the way out from there on. To win it in extra innings in the final, that was a pretty cool experience," says Oliver. Durham beat Thompson River 2-1 in the final.
Oliver has played baseball with many of the Durham College players on summer teams. He plays for the Oshawa Junior Legionaires, and continues to develop chemistry with teammates outside of college baseball.
But when 2020 hit, COVID-19 took over baseball – and all athletics at Durham College – and cancellations were required to prevent the spread of the virus.
For Oliver and his college teammates, strength and conditioning is one of the only outlets in preparation for the baseball season right now.
"It is really tough right now," Oliver says.