Editor's note: Chronicle reporters are examining how select programs at Durham College and Ontario Tech University have responded to the teaching and learning process during COVID-19. Most programs have moved online, but some classes are being conducted on campus.
The COVID-19 pandemic has extinguished Durham College's firefighting students' ability to practise their life-saving techniques. All practical training in the program has been stopped by Ontario's stay at home order.
While students can continue their theoretical learning online, it is unknown when they will continue learning skills such as suiting up and physically fighting fire.
This delay has happened before, says Daniel Campbell,Firefighter – Pre-service, Education and Training program coordinator. Last year's class was also delayed. They transitioned to a fully online environment in March, 2020.
The students weren't able to meet their requirements until the end of September. The course normally concludes in June.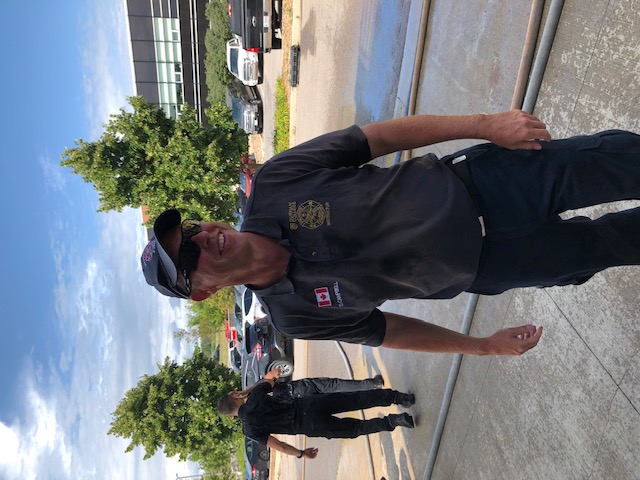 Campbell describes this as, "a big hurdle." He says learning the different aspects of firefighting, "is a unique process. It's very hands-on.
"It's using all the equipment, firehoses, going into live fire, extricating from vehicles," he explains. "We were doing it in small groups when we were allowed to, but because of health unit restrictions we're not allowed to."
In a typical year, the course has roughly a day-and-a-half per week of practical learning, according to Campbell. After they were cleared to return, students had to work several days a week on those skills to expedite the process.
"Now we're very much in the same situation," Campbell says. He is not currently working on campus, as he teaches the practical elements, but continues his career as a firefighter.
Ontario college programs with a medical focus have been allowed to continue in an in-person setting, Campbell says.
However, firefighting programs were not included, despite their status as first-responders.
Danielle Ristuccia, a current student, decided to become a firefighter because, she says, "I've always felt a drive to help people."
Ristuccia expected the program to be altered when she signed up for the course during the first lockdown.
"I did have a feeling that things would be a little bit restricted. That we wouldn't be fully immersed into the college life, but I did not expect to be completely out of the [practical] class."
She's concerned about the delay in her graduation.
"It puts a little bit of a damper on my plans," she said.
Ristuccia and her classmates were able to study the practical elements outside during warmer months. However, they were still spread out between platoons.
"The team environment was a little bit more challenging," she says.
As much as the practical training prepares students for life as a firefighter, Ristuccia says she isn't concerned about not getting the practice right now.
"They explain that once you get onto a service they're going to teach you everything you need to know," she says. "This is just the foundation. I'm not thinking I'm getting a job tomorrow and being thrown into the field, so I'm not too worried."
While Ristuccia has been through school before and knows the ins and outs of online learning, some of her fellow students have struggled with the virtual elements.
"Some of my classmates have expressed that they do not like the online learning environment," she says. "They find it difficult. I know from others' experiences it's been a real challenge."