Ontario Tech has set a school record with 72 student-athletes named academic award winners for the 2019-20 year.
Thirty-nine awards are from Ontario University Athletics, 24 from U SPORTS. The previous high was 40 in 2018-2019.
"It's always a big deal when you see the success of the student-athletes, specifically academically because they're student-athletes first," said Ontario Tech athletic director, Scott Barker. "It really does show the time and effort that the students put into their studies knowing that they have such a robust training and competition schedule."
The Bob and Sallie Baun Varsity Scholarship was awarded to six athletes this year, up from four in previous years. The award is given to returning student-athletes who have a GPA of 3.7 (out of 4.3) or higher in the past year and are strong leaders in their locker room.
The award is split evenly between women's and men's sports.
Alyssa Nikkel, Kierstyn Hawke, and Sophia Christopherson took home the award for women. Matthieu Gomercic, Elijah Lorenc-Clarke and Justin Posteraro for the men.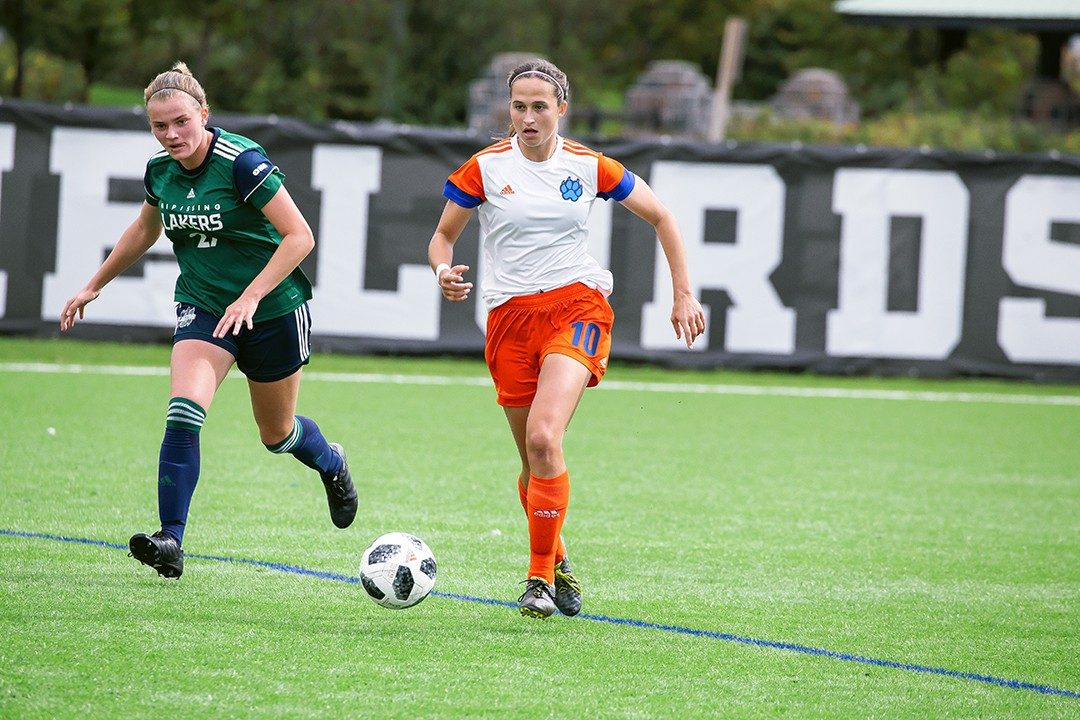 This is the second time Nikkel has won the scholarship and it came at just the right time. Due to COVID-19, she had lost her part-time job as a soccer coach for rep and league teams which helped her pay for school.
"It's less stress for sure," said Nikkel with a laugh. "Looking at my second-semester tuition, I was like, 'I'm not sure how I'm going to pay for this'."
Although some students have struggled with the switch to online learning, Ridgebacks men's hockey player, Gomercic says he was prepared for the new learning environment because he took online courses while playing junior hockey with the Steinbach Pistons and Humboldt Broncos.
Gomercic has been studying remotely in Winnipeg, Man. during the pandemic.
"I was really fortunate to be able to stay home have the support of my family and be able to spend extra time with them, which I haven't really been able to do in the winters since high school," said Gomercic.
Academic success has been something the Ridgebacks have been striving to improve in recent years. They're working with Ontario Tech Student Life to offer writing workshops, tutors, seminars and study halls to their athletes. Athletics program advisor, Craig Fisher also works directly with student-athletes to support them through their academic journey.
"(Fisher) has a critical role in transitioning new students to the university and what it means to study and be a varsity athlete," said Barker. "He also works very closely with them to make sure no one is falling through the cracks."
Barker also sees this success as something he'll be able to pitch to student-athletes considering Ontario Tech.
"One-hundred per cent, it's a big recruiting piece, with athletes and athletes' parents," said Barker. "I think for the student-athlete and the parent it's very reassuring that the academic piece is so important."
For a full list of winners visit goridgebacks.com.