In Durham Region, Whitby-based artist Khrystal Thetford has discovered that social media platforms provide more opportunities for growth than the local arts and culture scene.
At 22, Thetford is deeply engaged in all forms of art, primarily focusing on acrylic painting.
Though her artistic journey began in childhood, her commitment to art intensified during her high school years, which is also when she ventured into social media to promote her work. Her talent earned her a spot at the Station Gallery in Whitby.
While she acknowledges the growth of Durham's artistic scene, Thetford notes that it lacks the opportunities found in larger cities. "I wish that there were more opportunities for artists in the Durham Region because I just feel like there's not a lot of art fairs or shows that go on," she says.
Thetford's social media presence, especially on Instagram under the handle @khrystaljanae.art has become a vital platform for sharing and supporting her art.
It has helped her reach a broader audience, allowing her to reach more people through hashtags and shared posts. "And it's not just contained within Canada, anyone around the world can access it," she says.
Social media has significantly contributed to showcasing her work and facilitating connections with art communities on platforms such as X, formerly known as Twitter.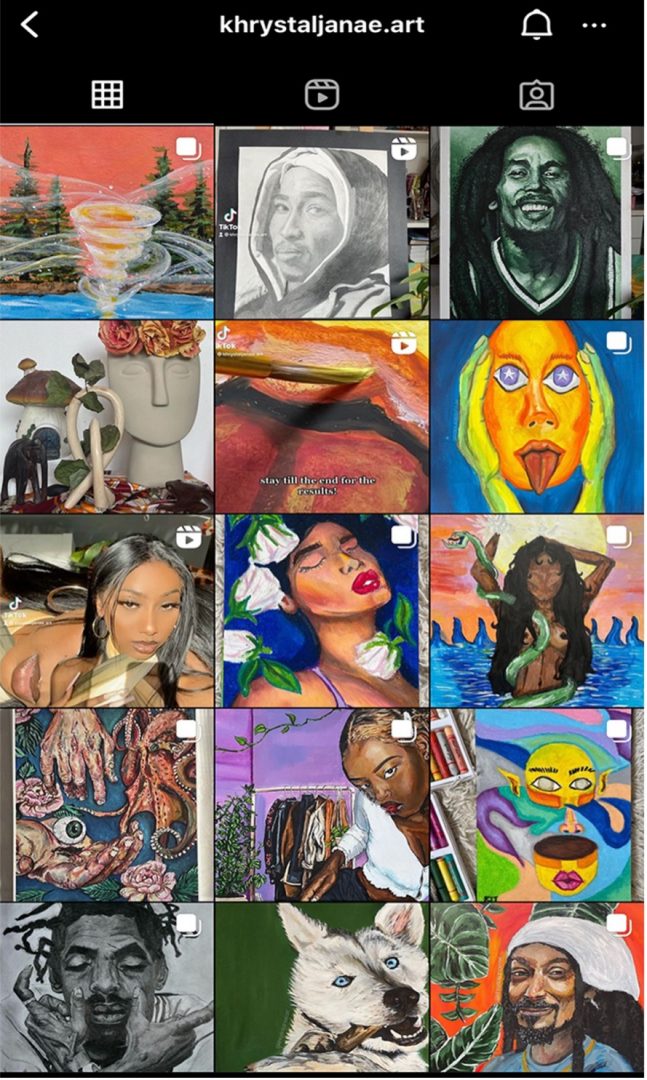 This online exposure led to her discovery by Meavz Magazine, a Toronto-based online independent art magazine founded in May 2022 by multi-artist Star Warren.
The magazine, which showcases artists worldwide, has featured Durham artists and is active on various platforms including Instagram, Tumblr, and TikTok at @meavzmagazine.
After Warren came across Thetford's work on Instagram, she reached out, leading to Thetford's feature in the magazine's third issue in April 2023 and promotion across their social media.
Thetford emphasizes the importance of independent art magazines like Meavz Magazine for developing artists. She says they, "create a safe space for artists to really discuss about their techniques, their ideas, and show more into the entire process of creating art."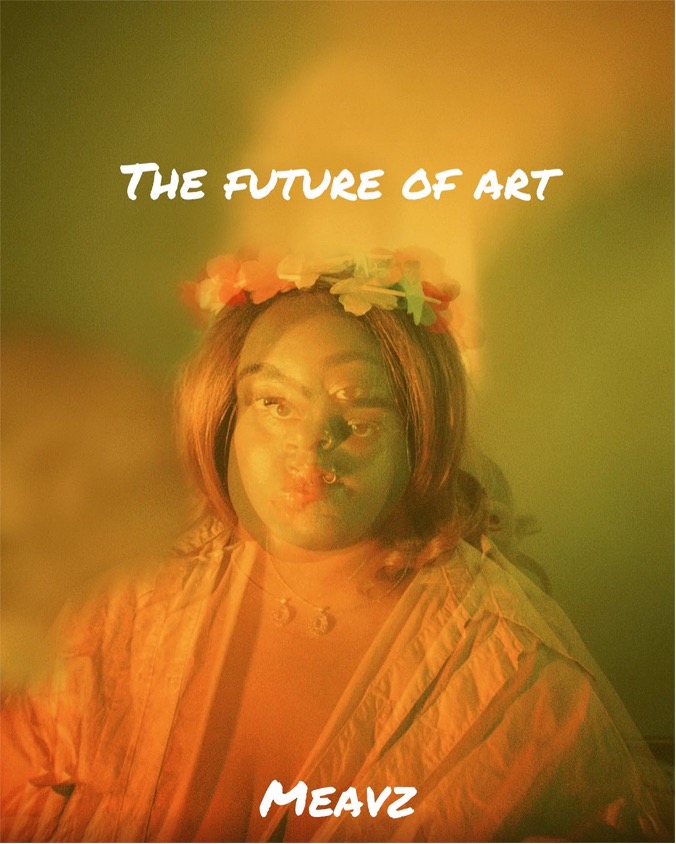 Thetford says that Durham boasts a distinct artistic community. She has engaged with fellow local artists who sustain themselves financially by selling their artwork within the region. However, she says that there is room for improvement towards supporting and further developing the creative community in Durham.
One way the Durham Region can provide more support to local artists, she says, is to start off with encouraging and providing more funding into high school art programs. "Young artists are very important and impressionable," she says, "and having that security and courage to pursue art outside of high school is very important."
Thetford also recommends hosting more art fairs and displaying local art in municipal buildings as further steps to support local artists.
Driven by her passion, Thetford continues to navigate the hurdles faced by artists in the region. "I think perseverance is very important when pursuing art of any form," she says, "you really just got to love what you do, love what you make, love who you are."
Thetford's artwork is available for support or purchase through direct contact via email or through a message on her Instagram account @khrystaljanae.art.