In Oshawa, artist Julia Latanski brightens the cityscape with her vivid paintings, drawing inspiration from the city she calls home.
Latanski acknowledges the challenges of being a local artist, yet her desire to reflect Oshawa's vibrancy and spirit has led her to create lively, colourful landscapes emblematic of the city.
Latanski has harboured a passion for bringing art to life through painting since becoming an artist. She recognizes that art in smaller cities can be overshadowed and often remains underrepresented in the broader art scene. With her work, Latanski is determined to ensure that Oshawa's unique beauty is acknowledged and celebrated.
She shared how initial doubts about her art gave way to confidence as she received positive feedback from onlookers who felt an emotional connection to her work. "It made me realize that maybe I was a little bit different so I started leaning into art that way," Latanski said.
Latanski draws her artistic inspiration from her surroundings and personal explorations of her hometown. She describes her creative process as being influenced by the simple yet profound visuals of the cityscape, such as "seeing something in the evening, seeing a silhouette of a building, maybe a sun is cast setting in a puddle in front of the GM plant."
Fellow Oshawa artist Brenden Hodge, also self-taught, shares a similar path to Latanski, creating art from his home and finding new perspectives through his work.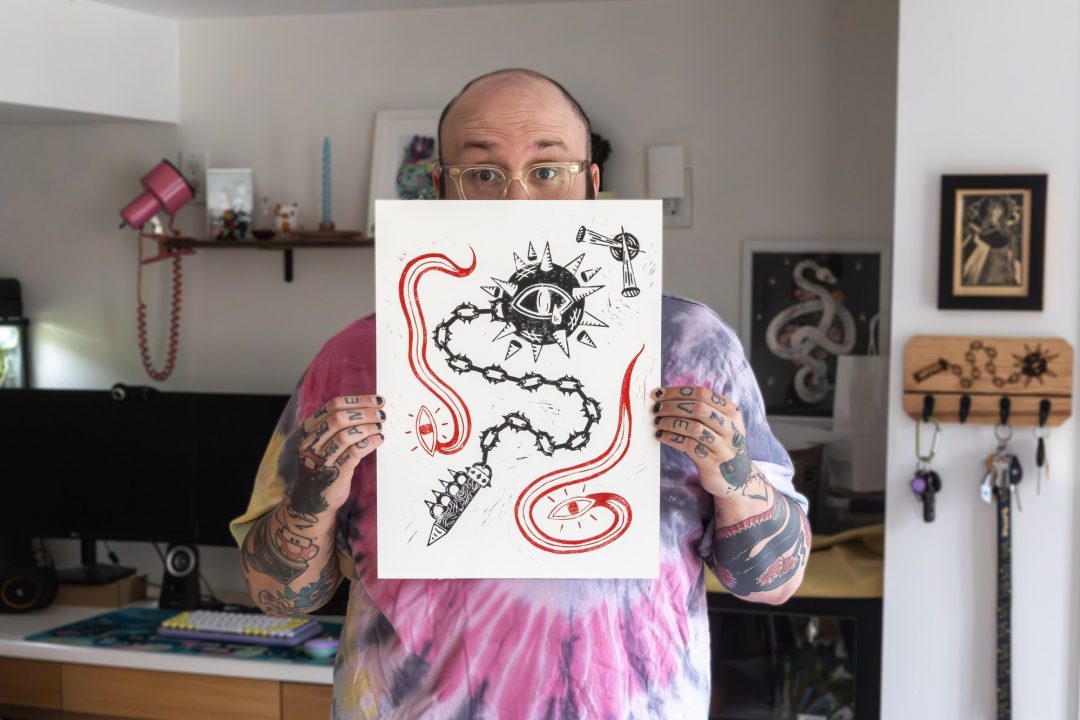 "Once you start making art, you sort [of] start thinking of things in different ways and in different perspectives, and it helps you look at people in different ways and different perspectives," he said.
Hodge fondly remembers the "Convergence in Oshawa" festival as a significant occasion where he not only sold his artwork but also witnessed the local artistic community come together. He says the festival is a remarkable opportunity for artists in a city that isn't typically recognized for its art scene to display their abilities and gain recognition.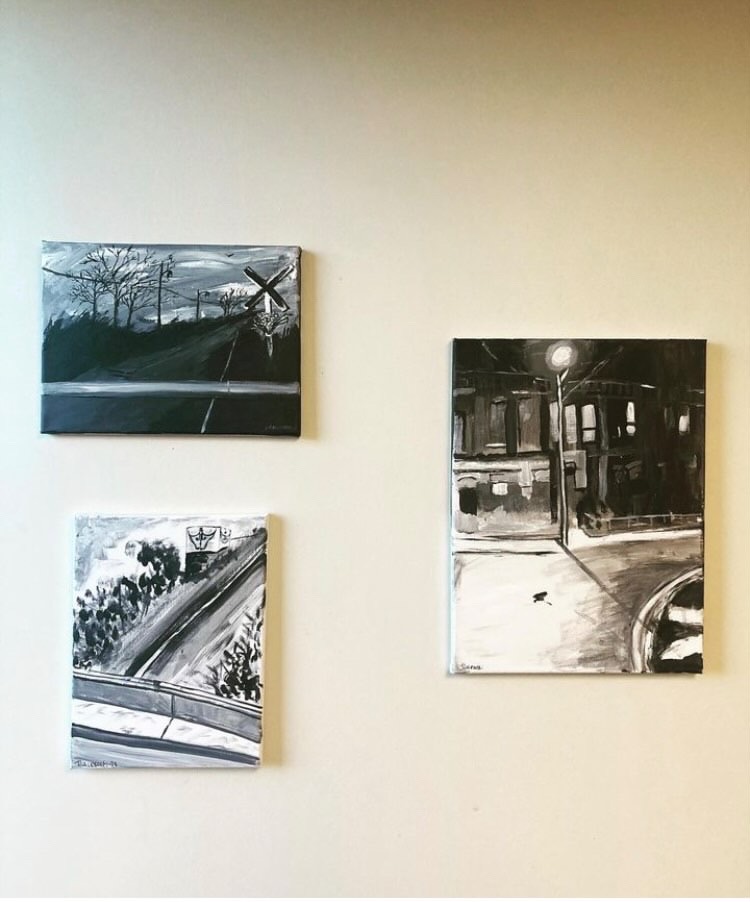 Durham College photography student Abdel Neil, who has seen the works of both Julia Latanski and Brenden Hodge, was struck by their art's vividness and emotive power.
"It was really colourful and bright, and [it] has the ability to connect with you," said Neil.