Twin brothers from Toronto are among 16 new players drafted to the Oshawa Outlaws of the Arena Lacrosse League (ALL).
Ryan and Gareth Haigh both played four season with Cleveland State University in Cleveland, Ohio. Ryan was Oshawa's first pick in the second round.
The draft consisted of 14 rounds, each lasting about ten minutes and included more than 150 prospects from across North America.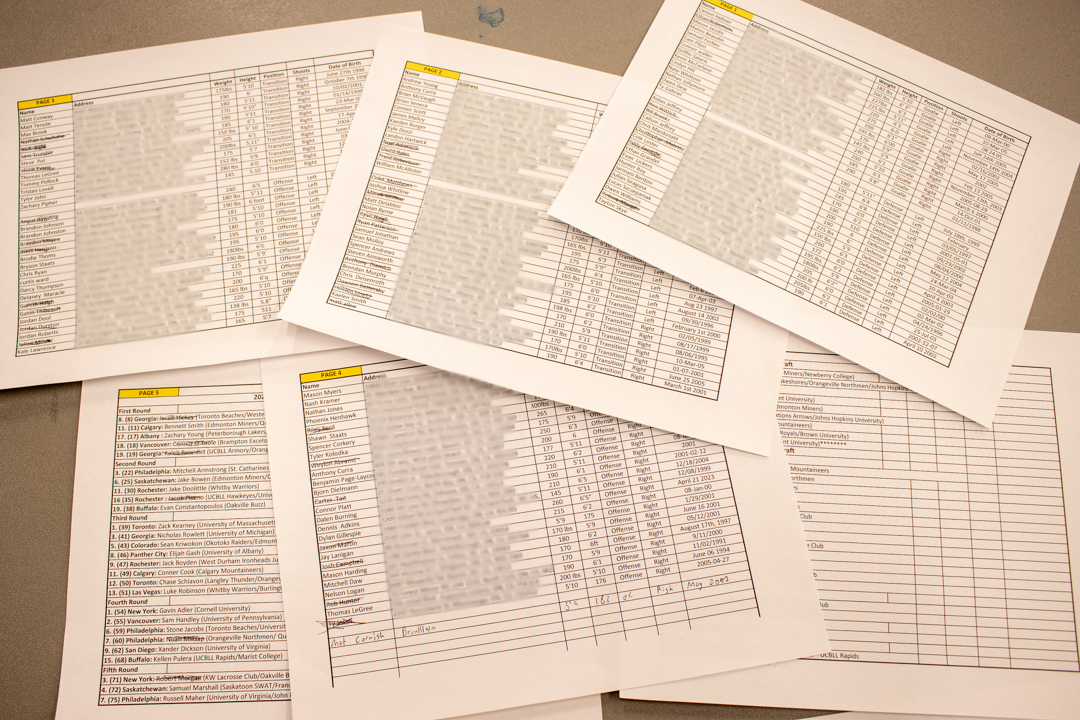 The ALL was formed in 2017 for player development. The league held its annual East division draft last Saturday to give new players a chance to play.
Last year, Oshawa came third in the east with a record of 10-4. The team's general manager Joe Hiltz, credits this to the players' commitment.
"We're trying to get a little bigger and stronger," he said. "Defensively, I think we're trying to get a little more athletic."
He said the team added some "key pieces in the draft" that can further improve this record. Hiltz tried to draft players that were more local to the team.
"It's good to have kids from the Oshawa area, playing in Oshawa," he said.
The ALL is one of few non-pro-level leagues with a full-length draft.
All eight teams' management gathered for this event, and multiple trades and policy discussions took place in real time.
Paul St. John, ALL president, said this system is beneficial to the organization.
"It's exciting, it's something that is forgotten in a lot of leagues," said St. John. "Getting everyone together creates a whole show of a league that's together."
He said the draft is one of the best aspects of the league. He also sees the league as a "stepping stone" into the National Lacrosse League, which is another positive.
St. John said the ALL has sent more than 180 players into the pro level. Not all of them stay, some only play one game or get cut after training camp. However, the fact that about 20 per cent of the NLL has played at least one game in the ALL is "pretty exciting," he said.
Teams are now heading toward training camp where newly drafted players will have to compete for their spots on the roster. The final day for teams to cut their lineup down is Nov. 27.
The Oshawa Outlaws opens their regular season on Dec. 10.