Remembrance Day will look a bit different at Durham College this year.
Journalism – Mass Media students will be involved, both ceremonies will be livestreamed and the service at Whitby campus will feature a candle-passing ceremony.
Members of staff or faculty will pass candles to students who will then lay the candles at the foot of each of seven ceramic poppies on the stage.
"It's passing the torch of remembrance from one generation to another," said Charles Wilson, operations manager at the Durham College Students Association (DCSA), which hosts the event.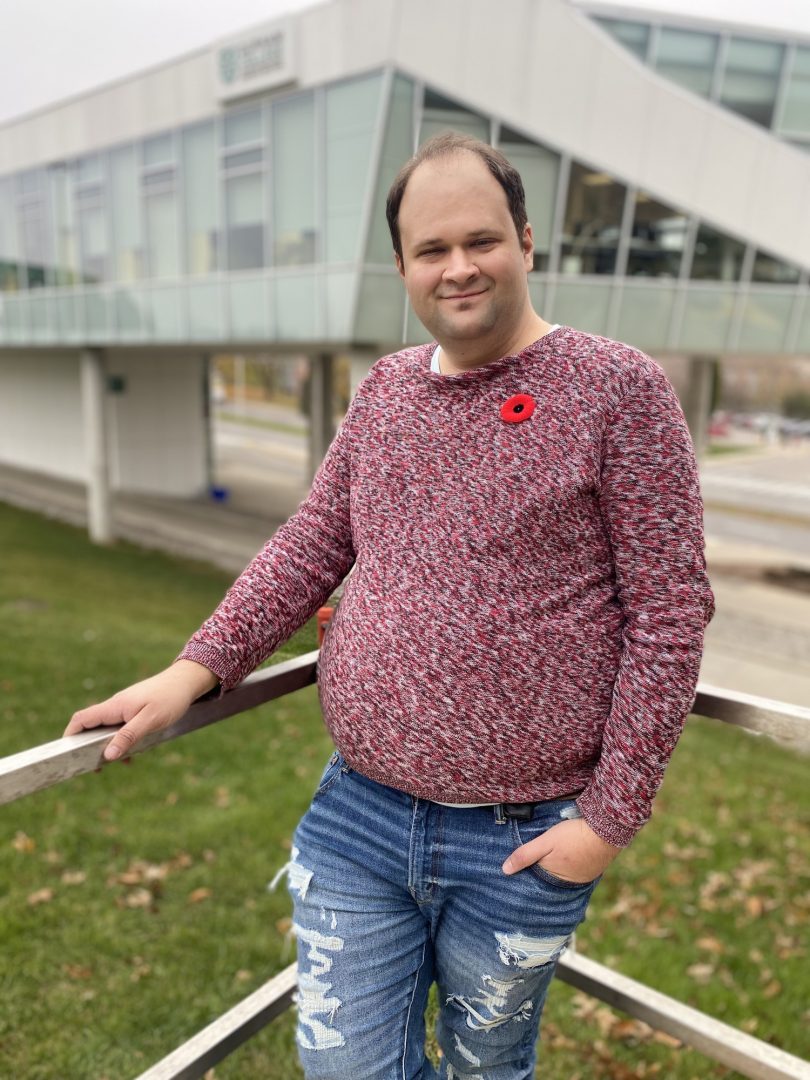 This ceremony was developed five years ago by Veterans Affairs Canada and the Royal Canadian Legion, which is based on a French tradition to commemorate lives lost at the Battle of Beaumont-Hamel.
At the Oshawa service, the seven poppies and candles will be the centrepiece of the stage.
"Conceptually, it's tying in both events into one act of remembrance," said Wilson.
The rest of the service at both campuses will be similar to previous years, such as the colour parade and poetry readings.
"In Flanders Fields" will be read by students in the Journalism – Mass Media program at the Chronicle. Clayton DeMaine will provide the reading at Whitby campus and Branden Rushton will share John McCrae's famous poem at the Oshawa ceremony.
This is to commemorate journalists who have lost and continue to lose their lives as part of war, as well as the 50th anniversary of the Chronicle.
Wilson has been leading Remembrance Day at Durham College since 2018.
"I'm honoured and privileged to facilitate that with a wonderful team across the campuses," he said.
To Wilson, Remembrance Day is an important way to commemorate his grandfather, a First World War veteran.
The Whitby campus ceremony is today at 4 p.m. in the Atrium, followed by the event at the Oshawa campus on Friday at 10:45 a.m. in the gym.