Justin Mezzapelli from Whitby, Ontario, has a multifaceted talent pool. He's an actor, writer, filmmaker, photographer, and a self-proclaimed "big Lana Del Rey fan, particularly of her last four or so albums.
Born in 1998 in Oshawa, he describes his younger self as a "quiet kid." "I was observant. I didn't get into a whole lot of trouble," he said.
His artistic journey began early with piano lessons in the first grade. Although he did not continue with music, it sparked his lifelong artistic journey. "That was probably the first artistic direct outlet that I was put into," Mezzapelli said.
Graduating with a Bachelor of Fine Arts degree in Integrated Media from OCAD University in Toronto, Mezzapelli now creates films and videos, collaborating closely with Brigitte Sampogna, his colleague and childhood friend.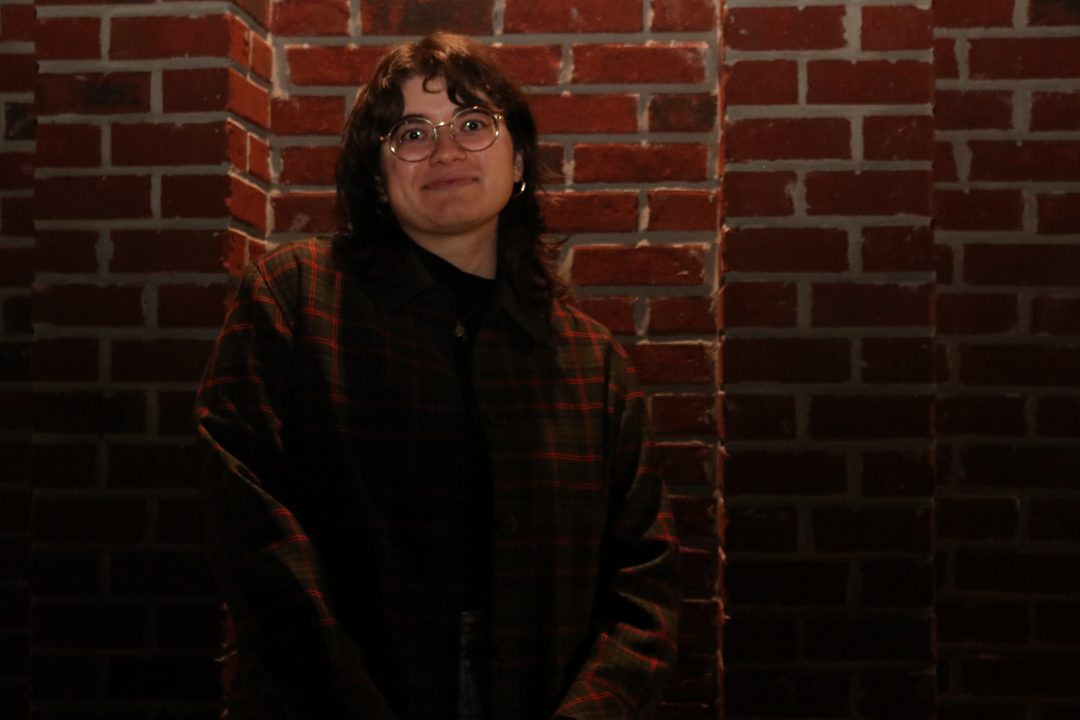 Sampogna finds their work together enjoyable because of their deep connection. "I'm grateful to have a creative partner like him. We're in sync for the most part," she said.
Their collaboration resulted in the production of "Elegy," a short film developed for an OCAD course titled Advanced Cinematic Production. "It was for final year, basically just using all the skills that we learned," Mezzapelli said.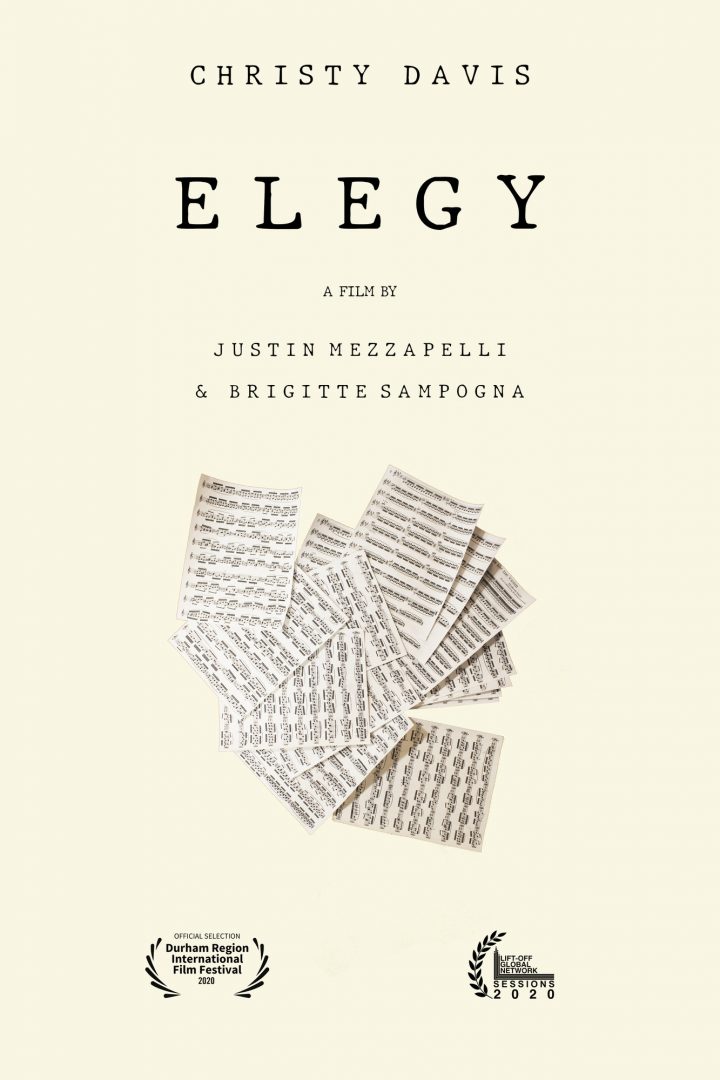 The film, themed around infatuation, features a violin student curious about her teacher's wife. "We had this idea of a violin student who goes to her teacher's house for lessons, and his wife is very interesting to her. She wants to know more about her," Mezzapelli said.
"Elegy" transcended its academic origins, gaining recognition at the Durham Region International Film Festival (DRIFF) in 2020 and being showcased at the Robert McLaughlin Gallery, a place Mezzapelli feels a profound connection to. "I grew up in this area just five minutes down the road," he said, echoing his deep-rooted ties to the community.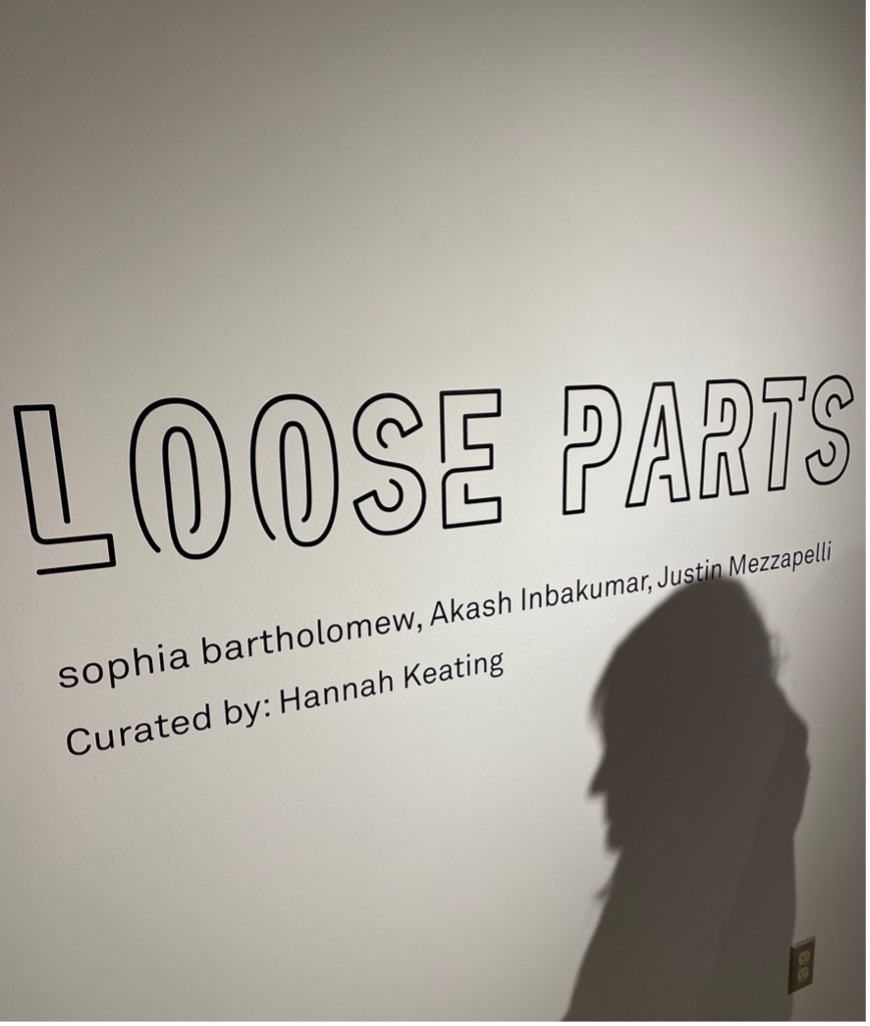 February, 2023, saw Mezzapelli's innovative art exhibit at the McLaughlin Gallery's event, Loose Parts. His exhibit, "The Portrait Backlog," consisted of pieces crafted from 365 bread tags, a project initiated in 2021.
"The bread tag as an object is very contradictory and interesting because we all know what it is. We all use it. Physically they seal a bag of food but stamped on it is this expiry [date]," he said. His engagement with everyday objects reveals a unique perspective, transforming the mundane into art.
Hannah Keating, the associate curator of the event and of the McLaughlin Gallery, expressed her excitement about artists like Mezzapelli who create immersive worlds from ordinary materials.
"When I was conceptualizing 'Loose Parts', Justin was my starting point," Keating said, admiring the thoughtful and tender nature of his work.
Heather Riley, who oversees digital collections at the gallery, met Mezzapelli at the event and became friends with him, appreciating the quiet poetry in his work, especially the bread tags. "It's meaningful to highlight it as an object, not just a throwaway. The work made me think about the time it takes to create it. It was a beautiful meditation about time," Riley commented.
Currently, Mezzapelli is dedicating time to his individual artistic practice, exploring the depths of his creativity.