A relatively new addition to downtown Oshawa's business scene moved to a new location in the north end this week.
Urban Market, an indoor farmers market, has been selling fresh and innovative foods since it opened at 27 Simcoe St. N. in April 2021.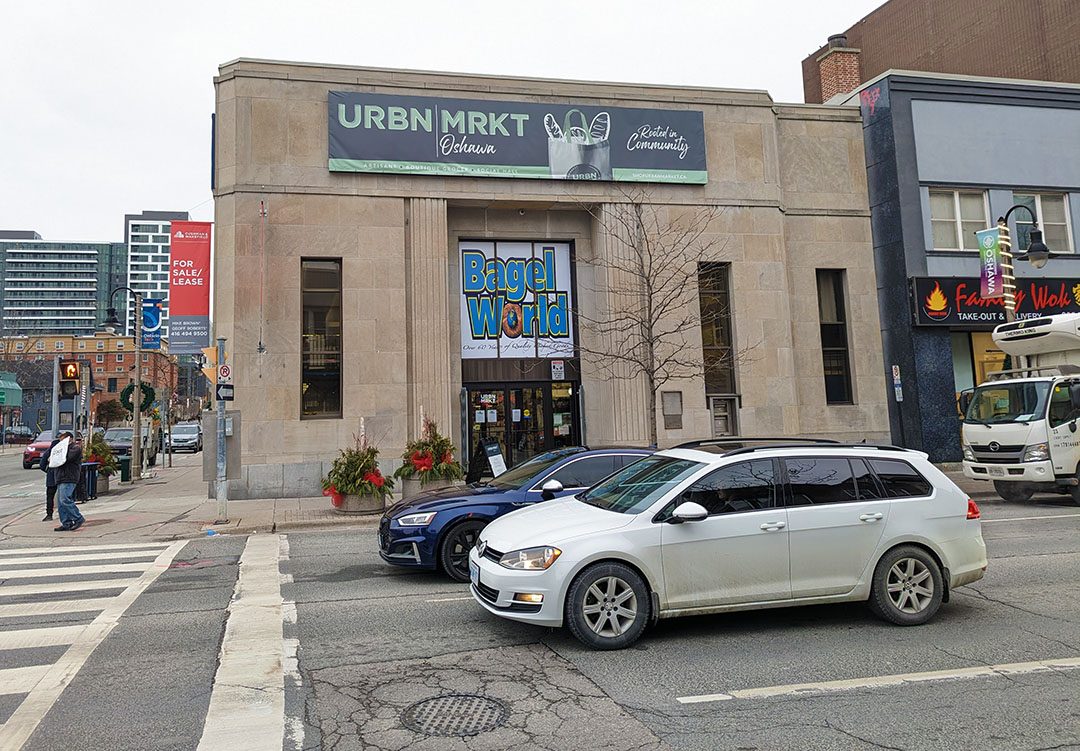 Owner Alexis Kofman said there were two reasons for the move out of the downtown. One of them was feedback from clientele.
"They (clientele) did have some concerns with being downtown, whether that was parking, safety, availability of other things to do," she said. "We had a lot of feedback that it was out of the way because it wasn't near a lot of stores they would frequent."
Kofman said most clientele comes from north Oshawa, as well as Ajax, Pickering, Peterborough, Bowmanville, and the GTA, particularly on weekends.
Oshawa city councillor Rick Kerr is quite familiar with businesses moving out of the downtown core.
He speculated Urban Market might have been more successful if the population base was higher or if there were "small scale" stores close by, something that he expects to change in the future.
"One of the things you are going to see happen is with all these apartment and condo buildings being built downtown, the number of permanent feet on the street is going up," Kerr said.
Another reason for the departure was the space. Kofman said Unit 27 was "a little large" for the model Urban Market was trying to perfect.
During its time downtown, she said the business made $1.4 million.
Kofman said this was a great accomplishment considering the business opened in the second wave of the pandemic. However, having to pay mortgages and rent to stay in a large building was a challenge.
"What sounds like a great number at the end of a business isn't as strong as it should be because of those larger, heavier parameters that won't be in the new location," she said.
She added that being downtown was also not a good fit.
"So, when I originally launched the model, I did have hopes that it would be able to garner that whole farmer experience," she said.
However, according to Kofman, community farms didn't want to travel downtown to make deliveries.
Kerr said the business model didn't quite fit the needs of the downtown community, which wanted a walk-in grocery store, not a farmer's market.
"I think for the majority of people downtown where they can walk and get fresh produce, I think it was a stronger business model, and I think that kind of pushed the Urban Market towards considering a different market for what they want," he said.
Urban Market is expected to open its new location at Simcoe and Beatrice Streets to the public by the end of the week.
The building is much smaller, measuring between 4,500 and 5,000 square feet, and is in between the I.D.A. Pharmacy and Roughley Insurance Brokers spaces.
Kofman hopes moving outside the downtown to a more populated area will draw in more shoppers.
"North Oshawa is booming. That is the mecca, that is where people want to be," she said. "It will be a powerhouse for Oshawa, and I think that is where the focus and money is being spent."
Kofman said she paid attention to the feedback and comments on social media, especially when it came to addressing the 'Urban' part in Urban Market.
"When you look at the population and the definition, where we are now definitely fits that name and our modelling convention," she said.