Seven years after Eyad Mousa and Rohat Hamo arrived in Canada as refugees, they finally feel settled.
They were among thousands of families that came to Canada in March 2017, and now call Bowmanville home.
They arrived in Canada with their two older sons, Hamiyan and Saman. Three months later, Hamo gave birth to twin boys, Paywand and Evant.
"Canada is like our home, we like it," Mousa says. "Especially when we see all these people here around us, they never left us alone. They help us every time and we really appreciate it."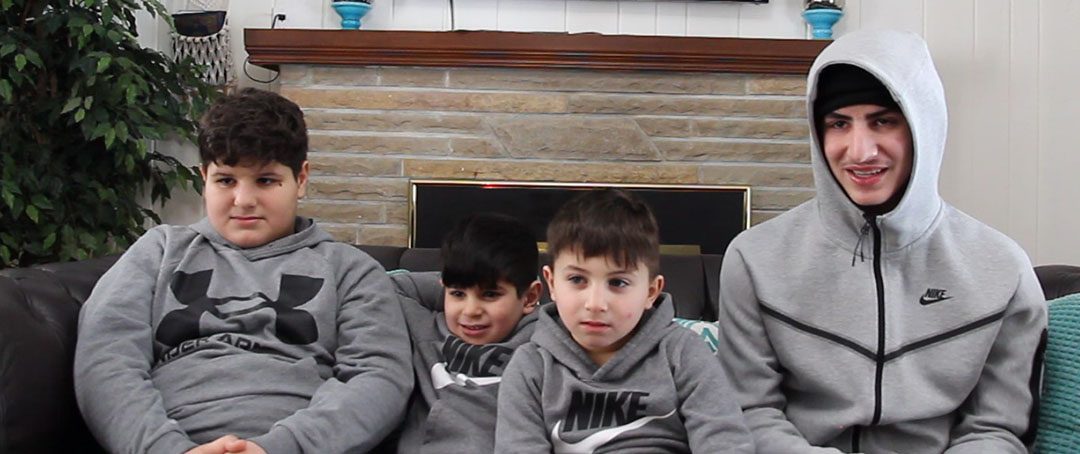 During the Syrian refugee crisis, 25,000 people arrived in Canada with in hope of safety and peace.
From the federal government to the average Canadian, Syrians were being welcomed to this multicultural land.
The Minister of Immigration during the settlement of Syrian refugees in Canada, John McCallum, said it was a large but rewarding project.
"It was probably the high point of my political career," he says. "Everybody worked extremely well together. We were all proud of this achievement."
The family was sponsored through the Port Perry Refugee Support Group. Leader Heather Haliburton-Smith and the fundraising and treasurer chair, housed them for a year before helping the family find an apartment in Port Perry.
"It was a humbling experience and very much work because the families come with zero English. We learned to live by doing charades," Haliburton-Smith says. "But one of the best experiences of my whole life."
The challenges came with gratitude for Mousa and Hamo as well.
"It's not easy, with the language, with the kids, their school and work. But at the end of the day we are happy because we are in a safe country," says Mousa.
Years later, Haliburton-Smith still stays in touch with the family and is proud of them for settling in.
"Now all the families take part in helping with the fundraising for their siblings and families," she says. "They all help each other, and they have created their own Muslim community in the Port Perry area."
For McCallum, building a community where the families felt comfortable was a part of the settlement process.
"On average, Canadians are very welcoming to immigrants," says McCallum. "For example, people in Nova Scotia aren't used to Muslims. So, we made sure we never sent a Muslim family alone to a place with no Muslims."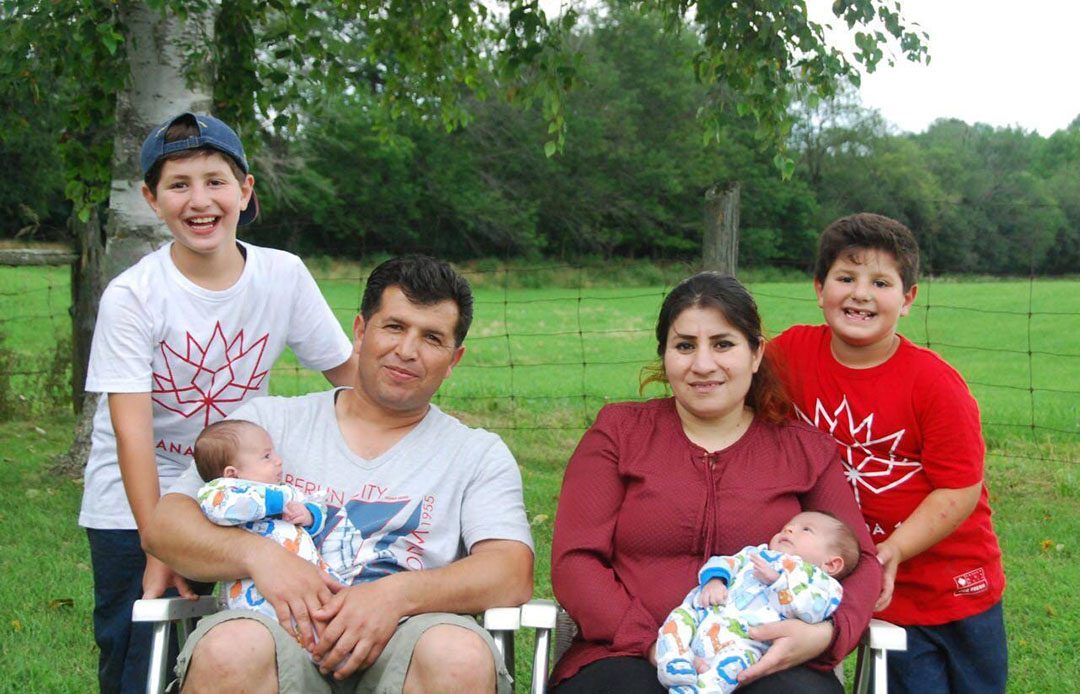 Along with the community, the family is happy to have a wide variety of opportunities here.
Mousa works with a construction company, that helped the family find a house in Bowmanville, and sponsored Mousa's brother and his family. Now both the brothers have construction jobs and live comfortable lives in Bowmanville.
When Mousa and his family fled Syria, they lived in Iraq for four-and-a-half years before arriving to Canada. In Iraq, Mousa and Hamo's children did not attend school.
Now, the four boys enjoy school and have high aspirations for their careers.
Hamiyan, 14, wants to be a lawyer, while Saman, 12, hopes to become an engineer. The twins, 5, want to be a police officer and "big like dad."
Mousa is confident that his children will be successful, not only as Canadians, but as humans.
"I'm sure there's going to be a good future for them, I'm sure," he says. "Because I'm doing hard work and I'm trying to teach my kids (about) doing good and nice (things) and helping others."
Seeing the hospitality of Canadians has motivated Mousa to encourage his children to be good people, and the couple says that is the key to success.
"We saw a lot of help from the people here, and we want to help people too," he says.