The Lords' women's volleyball team set the pace for 2023, winning the Adidas Cup for the third straight year.
Durham College won all four of its round-robin games, and defeated Canadore College in two sets, 27-25 and 25-21, in the championship match to win it all.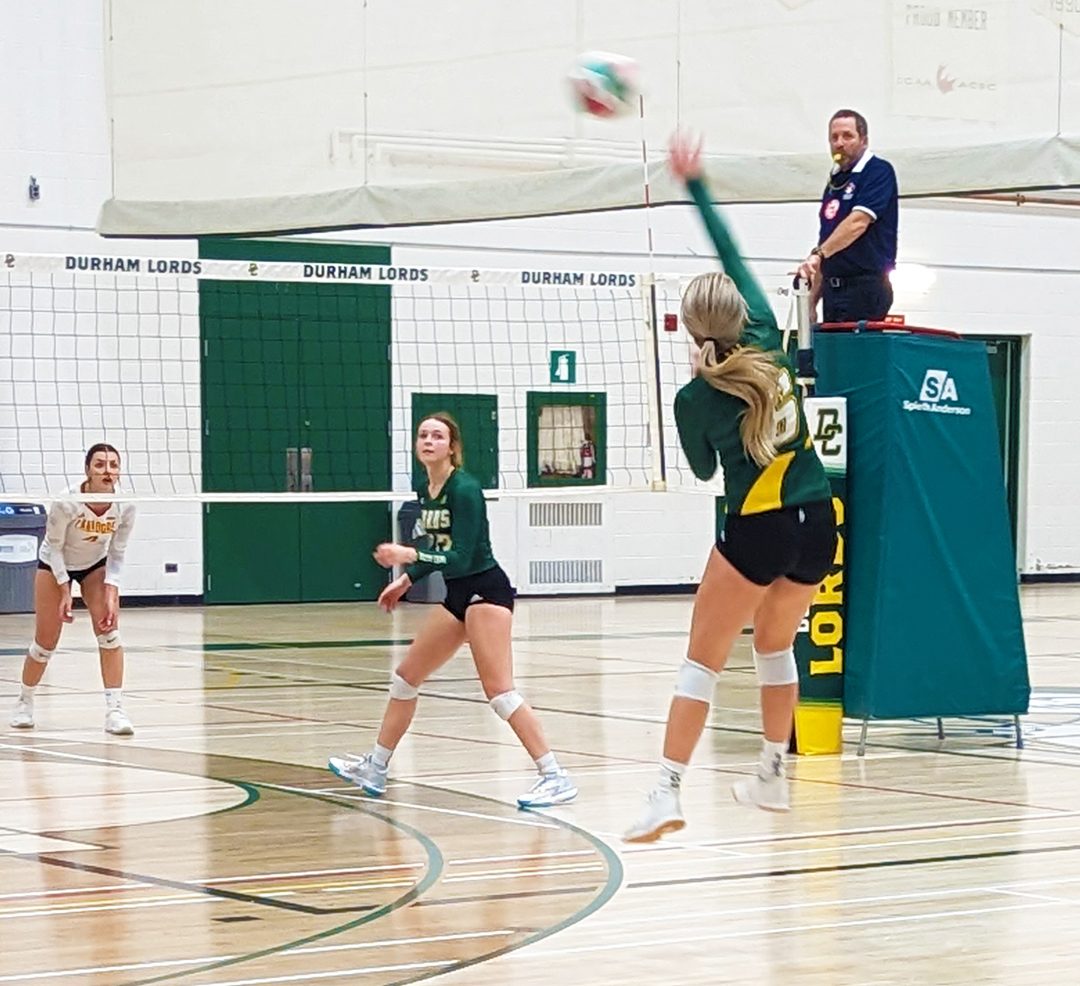 "We definitely pushed through some tough points, some tough rallies, and we became a stronger team because of it," said outside hitter Jessica Joensen.
Joensen took home tournament MVP honours but said she wouldn't have won without her teammates.
"Everyone on this team contributes and I wouldn't be as good as I am without them," she said.
Outside hitter Katie Stewart and middle Amanda Larsen were also named two of six tournament all-stars.
This was Stewart's first time in action since suffering a concussion, which put her out for over a month in November. Being named a tournament all-star gave her confidence.
"It gives me reassurance that I left off right where I was before, and I'm happy with that," she said.
The tournament was hosted by Durham College on Jan. 7-8, which the players enjoyed with the home crowd behind them.
"It's great for our fans to see us getting back into it, especially since we've been off for a month and they haven't seen us play for a month," Stewart said.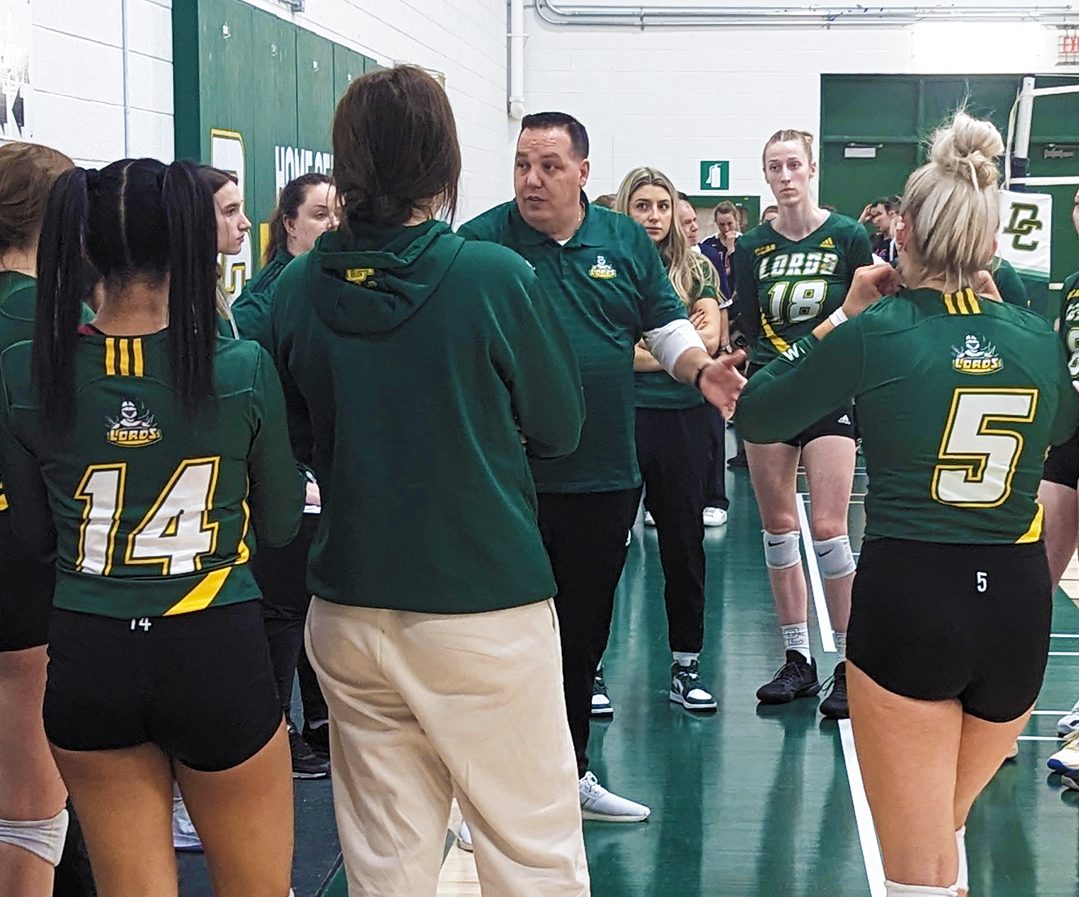 After winning all five matches in this tournament, the Lords improve their win total to 22 on the overall season. They've only lost seven games all year, all in tournament play.
Head coach, Tony Clarke, said the group's "camaraderie" is one of the team's greatest strengths.
"They all get along well, they all play for each other, they all play hard and work hard on and off the floor," he said.
Stewart said another strength of the team is their hunger and drive to win every game they play.
"I think our overall aggression towards each of us wanting the points and spreading it along the net," she said. "We all want to hit, and we're pretty aggressive defensively."
Even after winning it all, the Lords were still able to take valuable lessons from this tournament.
Clarke said there is always something to learn, and this experience can help the team improve in some areas.
"The big thing we want to learn and need to do is to have a higher standard," he said. "We've got to tighten some things up on the defensive side, offensively, be smarter at some aspects."
Joensen agrees. She says stronger starts to each set could benefit the team even more
"Not letting up and making sure that we try to get the lead at the start, rather than the middle or the end to give us a bit of a buffer so that if we do end up making a couple of mistakes, it doesn't come back to bite us towards the end of the set," she said.
Durham College defeated Collège La Cité in 2021 and Cambrian College in 2020.
The Lords still have seven games left in their regular season schedule. They resume play Jan.19 in Peterborough against Fleming College.