#Paramazing
This is the hashtag Don Terry, games co-chair for the 2023 Ontario Parasport Games, used to describe the athletes who will compete this February in Whitby.
The Parasport Games are an opportunity for athletes with disabilities to compete against each other and show what they are capable of doing.
"People without sight playing soccer, people without sight skiing downhill. People that use wheelchairs playing tennis and playing it very well. It's really amazing to see," says Terry.
This is the second time Durham Region has hosted the games, the first being in 2019 which Terry says was a "tremendous success."
The goal for 2023 is to host the "best games yet," according to Terry.
"We always say the best games 'yet', not 'ever' because we want the following games to benefit from our lessons learned so that the following games will be even better than ours," he says.
James Titmarsh, the sport technical chair, helped run sledge hockey for the 2019 games. He says it is important for these athletes to showcase their skills on a larger stage.
"For a lot of these athletes this is their Olympics, or their Stanley Cup or whatever you might think their big finale is, this is the pinnacle for it," he says.
Titmarsh, who also runs the Durham Steelhawks sledge hockey team, says hosting the Parasport Games in Durham allows the sports to be seen by people who have never seen them before.
"If you have never heard of sledge hockey, or goalball or blind soccer, having that in your own back yard and being able to have a weekend where you can set some time aside to come out and check out the games gives them a unique experience as a fan," he says.
The Parasport Games have helped launch many legacy initiatives in Durham Region. "Be the Roar," is one of them.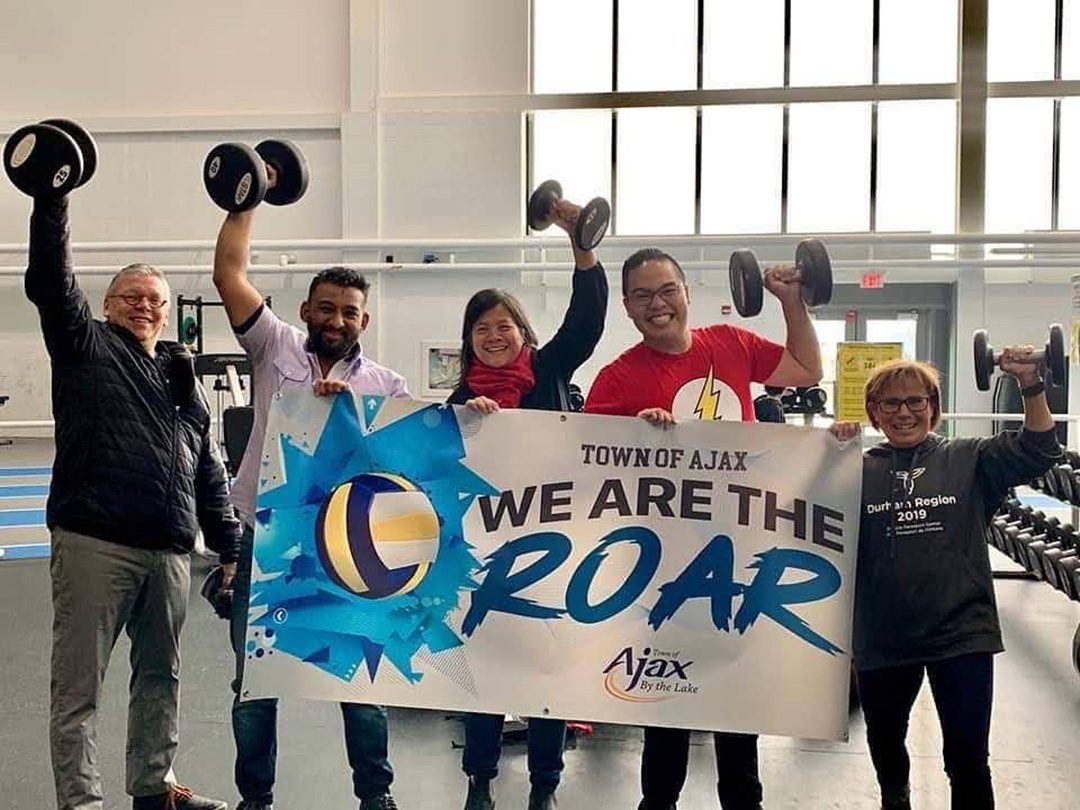 "Be the Roar" helps athletes by asking businesses, schools, families and clubs to form a fan club for an athlete or a team, and to come out and cheer for them.
It stemmed from poor attendance and support in these games in the past, with some sports seeing as little as 25 people in the crowd, according to Terry.
He says "Be the Roar" made a difference in 2019.
"We had 300 plus standing room only in the rink for all the sledge hockey games and the athletes were gobsmacked," he says. "It made such a big difference for them to experience that thrill of competing in front of grandstands filled with people cheering and making noise, waving signs and they played up to it."
Lori Talling works for the Region of Durham as the sport tourism specialist and is the general manager of the games. She says having fans in the stands is "hugely meaningful" and something "Be the Roar" can help provide.
"There were at least 60 community groups that participated in 'Be the Roar' in 2019, so hopefully even more this time around," she says.
Volunteer registration is now open, but Titmarsh says there are other ways the community can get involved.
"Support during the weekend," he says. "Come out, check out the sports, be a part of the opening ceremonies, the festivities were doing on the Thursday night and then come throughout the weekend. Encourage the athletes, support the athletes and just come out and 'inspire the games."