A Durham District School Board trustee is back on the job, six months after she resigned over public backlash for controversial tweets she made on a Twitter account that has since been deleted.
Linda Stone resigned – twice – after rescinding her first resignation before officially resigning in May, then sought re-election to her old seat this fall.
Stone had been openly critical of gender neutral bathrooms on Twitter.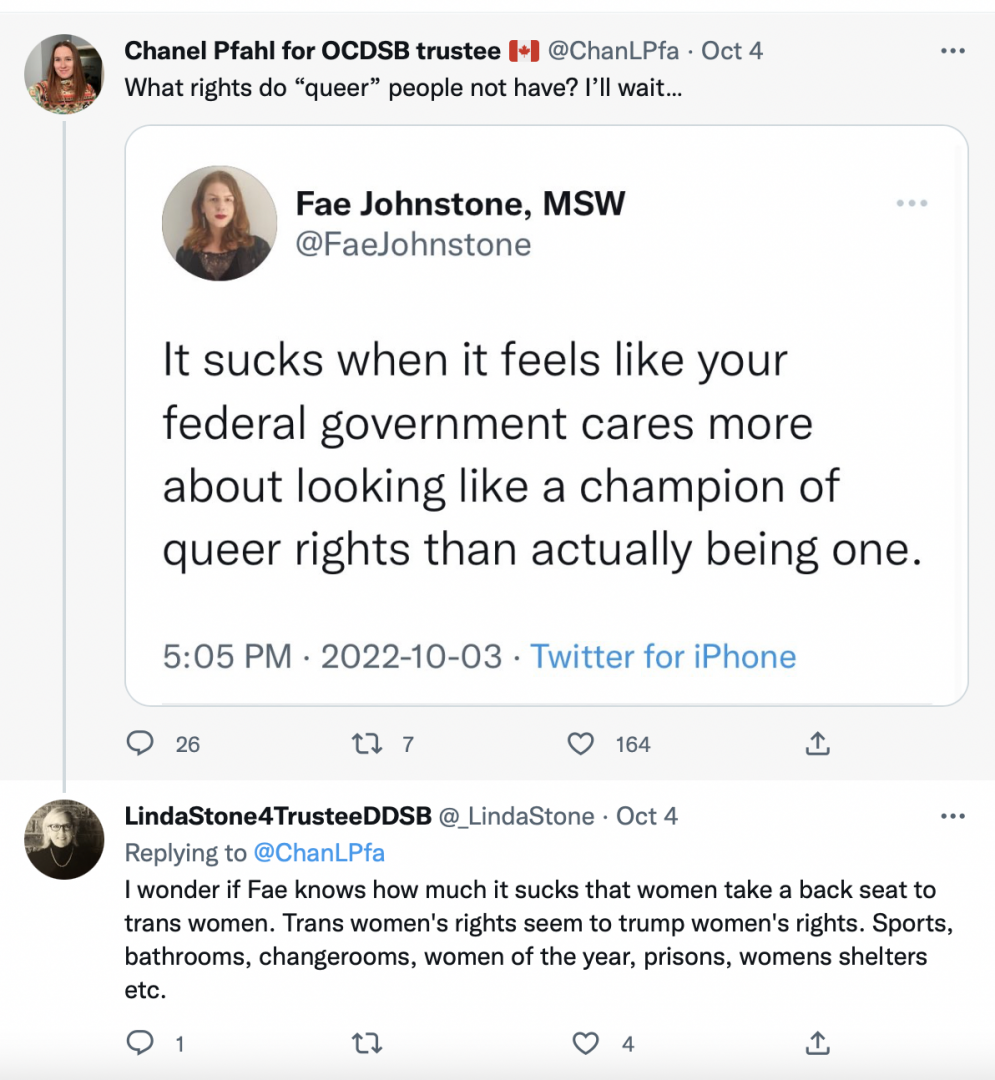 In another tweet she wrote: "Trans women's rights seem to trump women's rights. Sports, bathrooms, change rooms, women of the year, prisons, women's shelters, etc."
Stone was also openly critical about critical race theory, or CRT.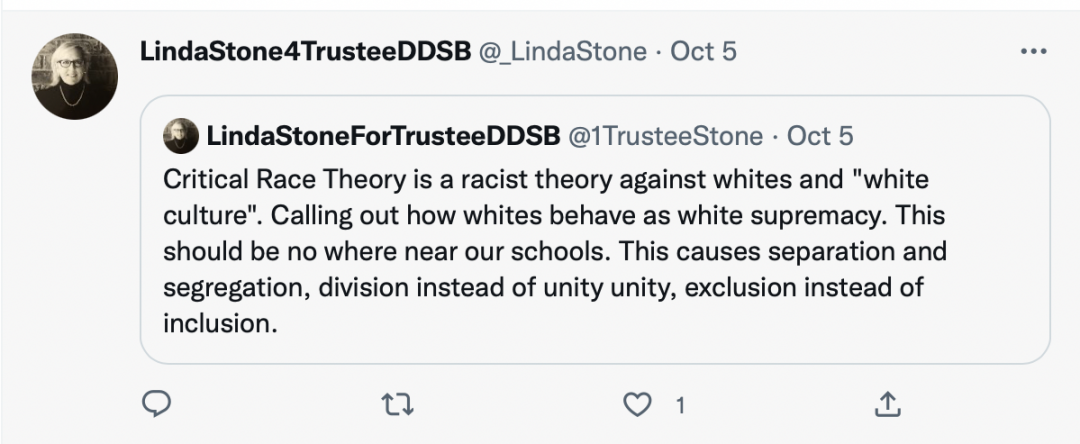 Cathy Abraham, president of the Ontario Public School Boards' Association and a school board trustee in Peterborough, says there was a "concentrated effort" by people with similar views to run for office across Ontario.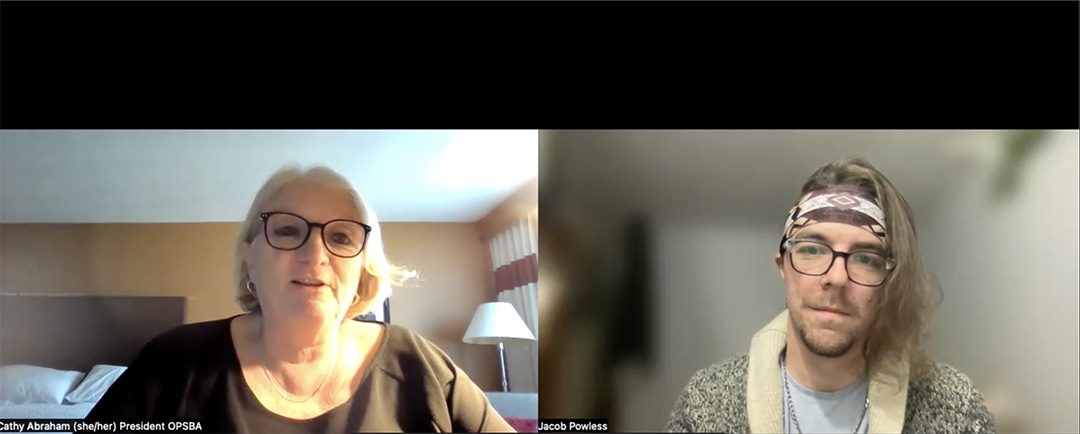 She says few were elected but even if they had won, they could not have changed policy.
For example, she says bathrooms fall in the area of operations and not something school board trustees can change.
"The gender neutral bathroom conversation is another ridiculous conversation as far as I'm concerned," she says. "What we do is say 'Director of education, we need bathrooms' and the director goes, 'OK, we're going to put bathrooms in the school.'"
While the fear of one's child being put in danger is serious, Abraham says there's no truth to these types of situations.
"I get that for a lot of parents with small children, all they think about is 'This is my baby,' and so they make up scary stories in their head," she said. "But we know that there's no truth to some of the scarier things they think are going to happen."
As for critical race theory, Abraham points out that it's not taught in Canadian public schools.
"I would get phone calls and emails from people asking me about critical race theory, which by the way, isn't taught in Canada," she says.
While CRT isn't part of K-12 curricula, some universities that teach law do look at racial critiques of various aspects of law, which falls under the CRT umbrella.
Meanwhile, Abraham says she was "stunned" to see Stone run again but says there was nothing to prevent her.
"Nothing has changed over what she quit about," she says. "[School boards] are still going to be required to put anti-black racism language in their human rights policy. They're still going to be required to do all the things she was protesting against."
Stone denied a request to comment. The DDSB also has not responded to request for an interview.