We all belong in Durham.
This was the message at a "community listening" event at Durham Regional headquarters on Nov. 15. Members of local community groups were invited to educate journalism students about how to best to tell their stories.
The goal of the 'Voices in Durham' event was to underscore that everyone belongs here in Durham, by talking to organizations within the region about how to best help, approach and interact with diverse communities.
About fifty people attended the event, which started with a land acknowledgement, and the presenting of a tobacco tie to Pearl Gabona, a councillor and elder with the Oshawa and Durham Region Métis Council.
"Tobacco is one of our sacred medicines, and in giving me the tobacco acknowledges my position and empowers me to speak to you, and recognizes that you know part of my culture," she said.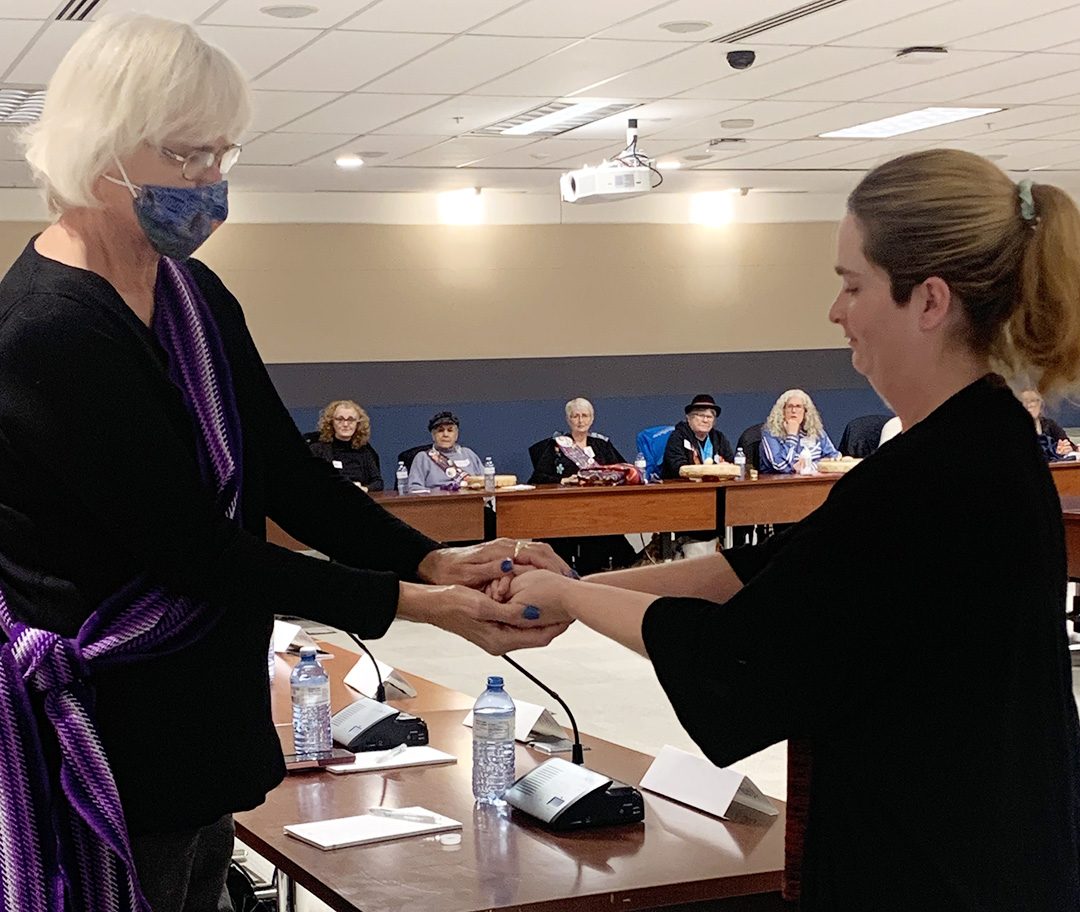 Gabona was joined on the panel by Aly Beach, marketing chair at Durham Deaf Services; Gloria Small, co-founder of the Durham Community Action Group; Titi Katibi, part of the Anti-Racism Project at the Durham Region Unemployed Help Centre; and Kateryna Rohowska, head of the Ukrainian Canadian Congress, Durham Region Branch.
Beach, who is also an Accessibility Advisory Committee member in Durham Region, said it's important to be respectful and to understand the cultural practices of any community.
"Just because maybe they communicate differently from you, does not make them lesser, does not insinuate they are not able to do things," she said, "which has been a problem in the past and something that needs to be worked on going forward,"
Gabona agreed and cautioned not to assume anything when dealing with any community that is not the same as yours.
"The most important thing is to research. Know who you are talking to," she said.
Gabona also said it is important to come with an open mind as well because a community's history may not necessarily be understood.
"You see things in your own way, depending on what culture and experience you have, but I see them in mine," she said. "Even if you disagree with what is being said, you have to listen, and try to understand."
The message from every panellist was strongly based on respect and understanding of every culture in Durham Region.
The event ended with a performance by the All Our Relations Métis Drum Circle, led by Cecile Wagar, senator of the Oshawa and Durham Region Métis Council.
The event was hosted by Durham College in partnership with CityStudio, and Durham Region.