Lindsay Schoolcraft hosted the Oshawa Music Awards this year and sang a song titled "Cradle of Filth" alongside her band.
Among the winners were Delon Om and Valdii. Om won awards in all three categories, including Music Video of the Year, Producer of the Year and Emerging Artist of the Year. Valdii, a indie-rock experimental musician from Whitby, performed his song "3 Mirrors."
Valdii said the event was "a step up" from last year, which were online.
Hill Kourkoutis, a producer and songwriter from Greenwood, received the Industry Leader of the Year Award, the first time a female has earned this award at the OMAs. Kourkoutis was previously named Recording Engineer of the Year at the Juno Awards in 2022.
Kourkoutis continues to record in Durham Region, working with various artists, including Tania Joy, a double 2021 winner and host of last year's OMAs. This year, Joy was also a featured performer.
Other winners were Whitby's Jadea Kelly for Single of the Year, Toronto's Wayne Madder for Album of the Year, and Oshawa's Cameron Tania for Songwriter of the Year. Gal George Gjurin, who divides his time between Oshawa and Slovenia, received the Durham Song of the Year for his song "Shine."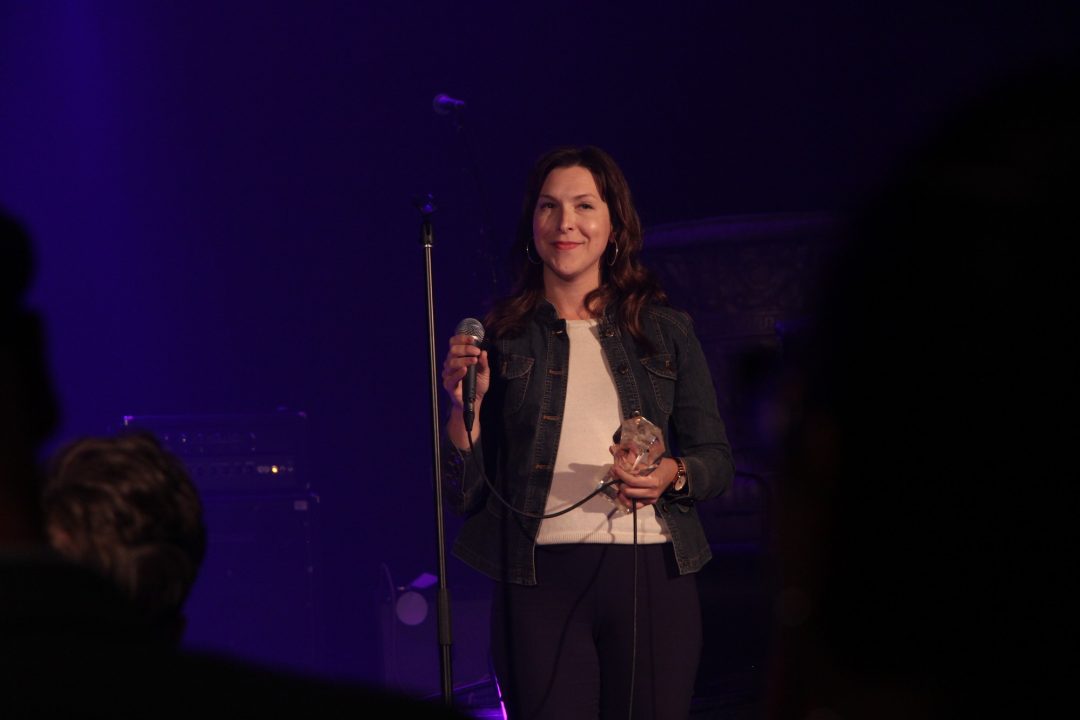 Emily Snellings was named Music Teacher of the Year. She delivered a heartfelt speech in which she pleaded for additional funding from the public to advance music education.
"We need to do something together," she said.
Visit the OMAs.ca to learn more.