The Durham Lords ended a strong pre-season by defeating the Sheridan Bruins 82-78 at home on Tuesday.
This win follows the Lords' strong display in the David Stewart Tip-Off Tournament last weekend, which saw the Lords crowned champions following wins over Conestoga, Humber and Lambton colleges.
Durham came out of the gate hot, with effective transition offence that had the Bruins reeling early on. Guard Adam Hosseini found his touch from deep, knocking in back-to-back shots from beyond the arc.
As the game progressed, guard Angelo Sarsonas was able to control the flow of the offence, running the floor and finding open shooters on the wing, forcing Sheridan to close out nearly every possession.
Despite holding a narrow 38-36 lead coming out of the half, the Lords found themselves in a slump. The Bruins' zone defence began to take its toll on the Lords, as Sheridan forced Durham to commit four fouls in the third quarter.
Durham broke the spell by speeding up its offence, finding the open man and penetrating into the key for easy baskets. This forced Sheridan into foul trouble later in the game, with the Bruins committing all five fouls in the fourth quarter
Late baskets from the Bruins, including a miraculous three-pointer by Jaidyn Dorman that banked in off the glass from just inside half-court, put pressure on the Lords to close the game out.
Durham continued to soak up the pressure, scoring on clutch possessions, cleaning the glass defensively and hitting their free throws to extend their late lead to 81-75.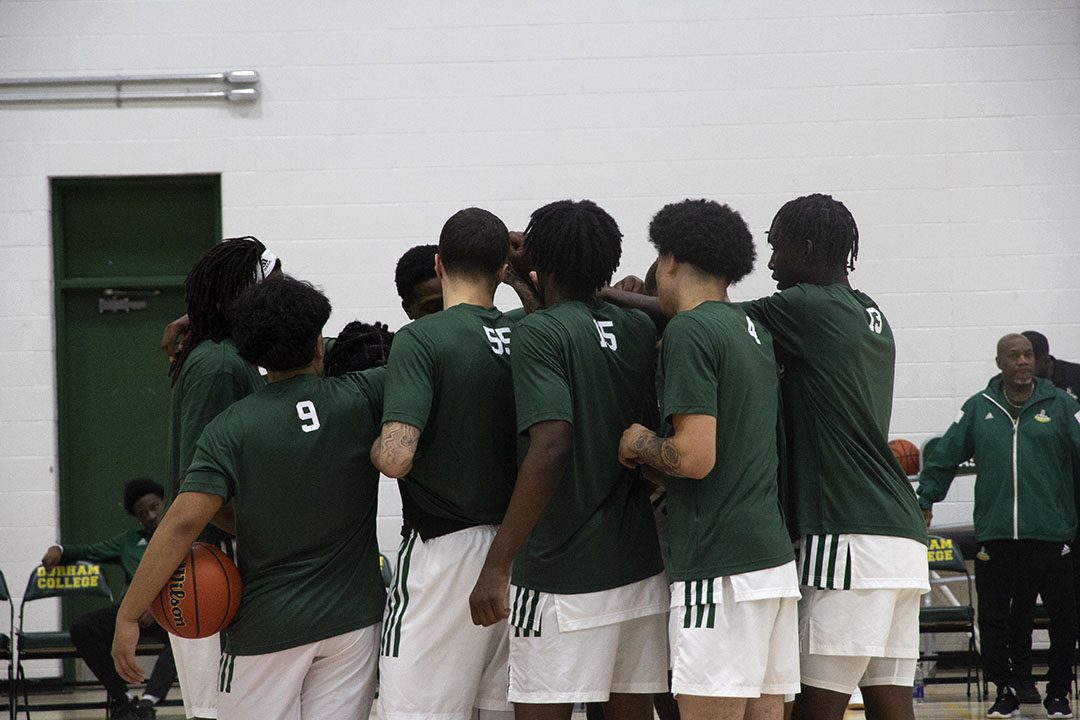 Head coach Desmond Rowley said going forward he wants to see more of the resiliency his team showed last night.
"We persevered, we didn't give up," he said. "Sheridan is a hell of a team, well coached, they came at us for 40 minutes and we answered the bell. They punched and we punched back"
Guard and forward Daniel Harris says his team's performance comes down to one thing: hard work.
"We're working hard. That's what I told everybody when people asked me what the team is gonna be like this year, we're gonna work hard," said Harris.
He says the theme extends to off the court as well.
"We know the past few years we've been getting a bad rap," he said. "Not just around the school, around the area, around the conference, about us not working hard, not doing the right things, both on and off the court."
Durham heads to Barrie next Wednesday to open their regular season in a game against the Georgian Grizzlies, the team that eliminated the Lords in the Ontario Colleges Athletics Association qualifying game last season.
"It's a get-back game for us. A lot of us got bitter about how the season ended last year, against Georgian. It's a little bit of a rivalry between (us)," Harris said. "They're a great team, and so getting the first win of the regular season against them is gonna be huge for us."