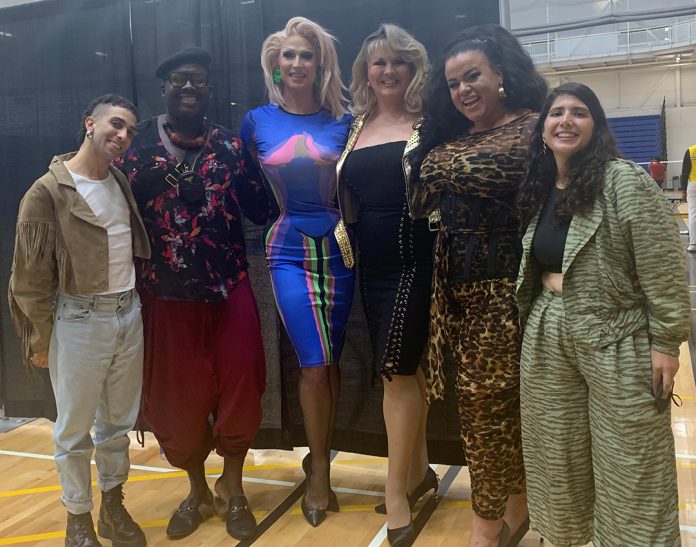 More than sixty people joined prominent Canadian drag queen Brooke Lynn Hytes at Durham College on Monday for a conversation about issues that touch people in the LGBTQ+ community, with a focus on inclusivity and support.
Hytes is the star of 1 Queen 5 Queers, a reboot of 1 Girl 5 Gays, that features five panelists who all belong to the queer community. They discuss everything from how their parents reacted to them coming out, to their favourite "queer moment" on TV.
Hytes, who is also executive producer of the show, says the goal was to make the reboot more inclusive to everyone in the spectrum under the queer umbrella.
"We redid it but just super inclusive so everybody kind of has a voice and everyone gets a chance to see themselves on television," says Hytes. "Visibility is the name of the game, it's what it's all about."
Inclusivity and support were reoccurring themes in the conversation throughout the evening. Panelist Ivory, who goes by one name, says events like this are vital because they remind people they are not alone, and that they do have community around them.
"Being able to let my freak flag fly and giving voices to those who have remained voiceless for too long" is the best part of shows like this, according to her.
The discussion at Durham College was a first for 1 Queen 5 Queers. It was the first time the show was held in front of a live audience.
Audience member Fayth-Marie Dietz says events like this are important to the community to make people feel like "there are things for me."
The event lasted an hour and a half which included time for audience questions for the panel. Many audience members took this time to thank the panel for being there and being so open.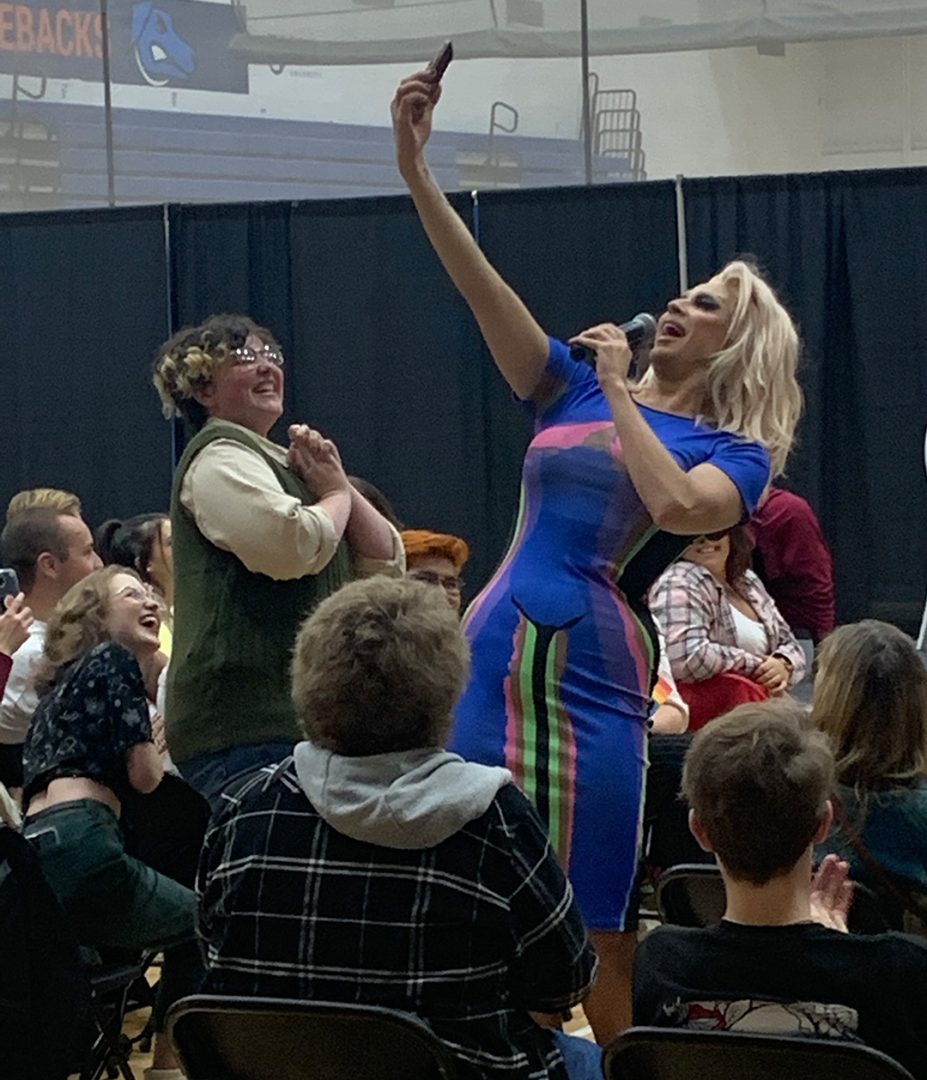 Leanne Hearn, events coordinator for the Durham College Student Association, agrees it's very important for people to feel included and to be able to meet others in the community.
"It's the energy. I am so happy to be here, and it is such a positive experience," she says.
Hearn says the DCSA has other events coming up. This includes Spooky Week in October, just before the fall break, which will include an escape room bus.