Oshawa's Fire Services has seen a change in the calls it responds to during COVID-19.
"At the start of the pandemic in the beginning of 2020, our call volume, as you would suspect, actually went down because less cars on the road meant less car accidents," says Todd Wood, Oshawa's deputy fire chief.
"People were staying at home so we did see a slight increase in the number of fires but only a slight number of people were still being careful and doing all the right things."
Wood became deputy fire chief in 2017.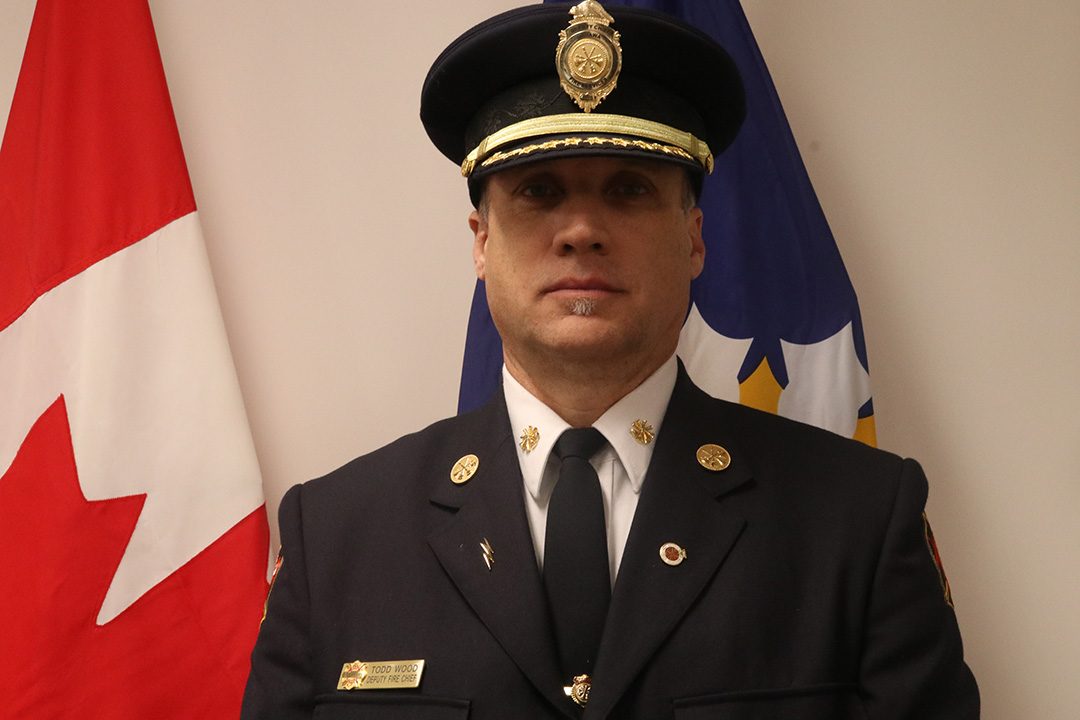 He has 15 years of experience in firefighting and medical first aid training. He was also a training officer for four years overlooking the day-to-day training of crews.
Wood learned to become a firefighter at Durham College. He was born and raised in the city and said he applied to departments for six years before he was hired in Oshawa.
"This is where I wanted to end up and fast forward 23 years later and I'm one of the people that now make decisions to run the department. It's a pretty cool feeling and every day I come to work still excited," says Wood.
Wood is positioned at Station One at 199 Adelaide Ave. and looks after the day-to-day operations of the fire department, mechanical department and their communications division and is responsible for 82 employees.
Wood is now responsible for fire services in one of Canada's fastest-growing communities.
According to Statistics Canada, the city's area population grew more than 2 per cent in 2020, gaining nearly 10,000 more residents.
Due to that growth, Fire Services respond to about 16 calls a day, 5,700 annually.
Wood says when COVID-19 arrived they "didn't really know what they were dealing with" so as operational guidelines kept changing, Wood's job was to protect his staff. He ensured his employees had Personal Protective Equipment (PPE) and worked up to 17 hours some days along with Oshawa's other two deputy chiefs.
"We always had to update our operating guidelines so there were some long days, some long weeks, but everybody's looking to you for answers, right? The only way it kind of affected me the most is it just made our days longer, busier and a little more stressful."
Though COVID-19 and the growing city has brought constant change for Oshawa Fire Services, Wood is "proud to be selected as the Deputy Fire Chief."