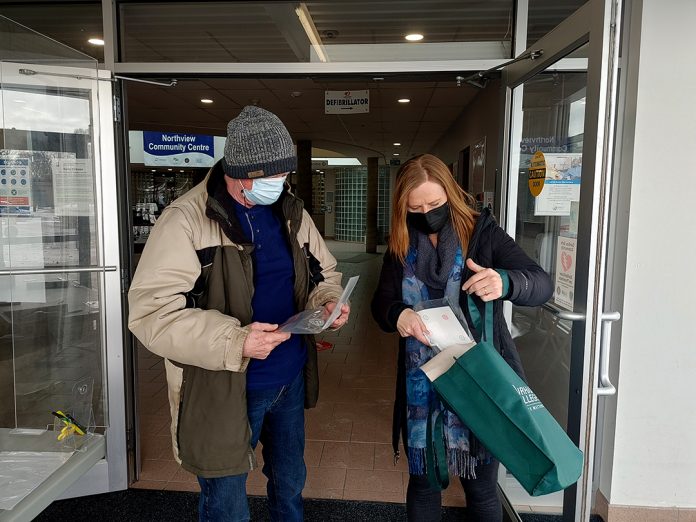 "I went into this thinking of how I would be improving someone's life … and instead my life was improved by the person – my reading buddy – who reminded me that 'isolated senior' doesn't mean incapable it means lonely," says Paula Clarke, 51, a full-time PSW student in Durham College's (DC) PSW program. She is participating in the reading buddy element, part of a larger project, which includes pen pal and senior hour elements.

All three elements are part of their TeachingCity project, which is the City Idea Lab's Older Adult Engagement program, introduced to Clarke's class by PSW Program professor, Kimberlee Neault.
City Idea Lab is part of TeachingCity Oshawa so Neault worked with several city champions including city staff representative Lynda Lawson and a representative from Oshawa Senior Community Centres (OSCC 55+), Misty Mazza, to help plan the project. Mazza worked closely with Neault to help implement the ideas within OSCC55+ environments.
The students were tasked with answering a challenge question: how can we engage older adults who may not have the financial resources and/or ability to use digital technology to ensure that they do not experience the negative effects of social isolation?
Students worked in groups and were mentored by city champions and Neault, pre-COVID, and came up with ideas then presented to a panel of Oshawa city representatives.
Reading buddies, pen pals and senior hour were chosen to move forward.
The project span is two semesters. During the PSW student's first semester, Mental Health Challenges were researched and the ideas were pitched. Then, the 24 students grouped up to the element of their choice which was adapted accordingly to efficiently and safely be carried out during the pandemic.
The students have been implementing the three ideas within Oshawa working in collaboration with OSCC55+, which has four branches in Oshawa as of the beginning of the student's second semester during their Mental Health Challenges and Supporting Special Needs class.
Students from DC, Ontario Tech University and Trent University Durham GTA are participating in City Idea Lab throughout the 2021/2022 school year. Each course focuses on a particular city-identified challenge that is embedded into the curriculum.
The City Idea Lab is an innovative way to help students gain credits in their courses, real-life experiences throughout their city and also help work towards solutions for challenges – such as older adults in isolation – faced within our city.
Mazza, Supervisor of the Northview Branch Community Centre Adult Day Program, says older adults' social circles have shrunk naturally. They have lost friends and family, they no longer work, or their kids have their own families. During the pandemic, their social circles have shrunk down further because community centres and adult day programs have closed or are limited to a reduced capacity because of COVID-19 restrictions.
Community centre closures and capacity reductions have resulted in many obstacles for older adults, such as not having access to meal programs and recreational activities. Therefore, Mazza says it's easy for older adults to get into a 'tea and toast' type of diet and become unmotivated, less mobile and depressed.
The reading buddy program pairs community members of all ages and gives an opportunity to interact over the phone, read poems, books or daily news for about 10 – 30 minutes depending on the cognitive skills of the student's senior buddy.
OSCC55+ already had a book club before the pandemic and paired Clarke and other students with a senior buddy who attended the book club before COVID shut everything down.
"We discussed everything from the book to how they were dealing with the pandemic. I enjoyed listening to the book at night but most of all the interaction with my reading buddy throughout the experience," Clarke says.
Neault says a lot of the older adults who are isolated might not have access to technology: "I really challenged my students to find things that didn't require technology."
Regarding the pen pal letters and handmade cards PSW students have been sending, Mazza says: "They're going to feel like someone went out of their way to make this special card, so they're going to feel loved and wanted."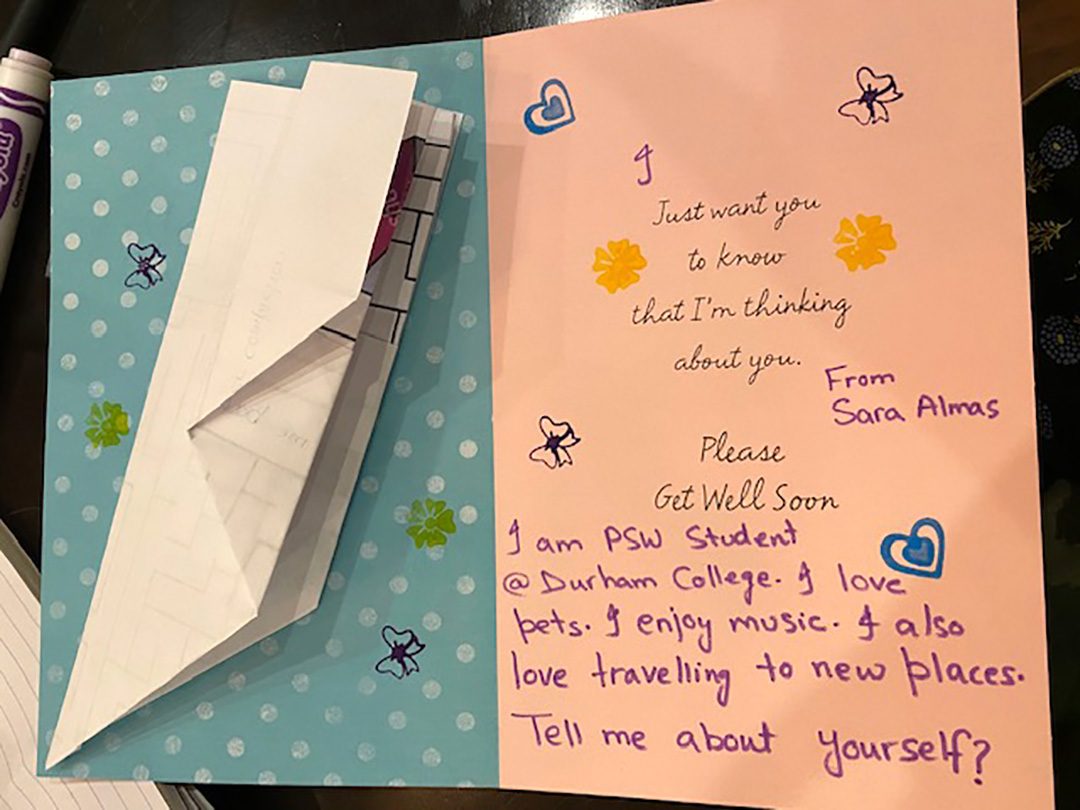 OSCC55+ has 7,000 members within Oshawa. When the pandemic first started, staff delivered activity packages weekly to clients. The packages included items such as trivias, word searches, adult colouring pages, craft kits and flyers for meal delivery programs.
A selection of older adults who receive those packages have also received letters and cards made by PSW students.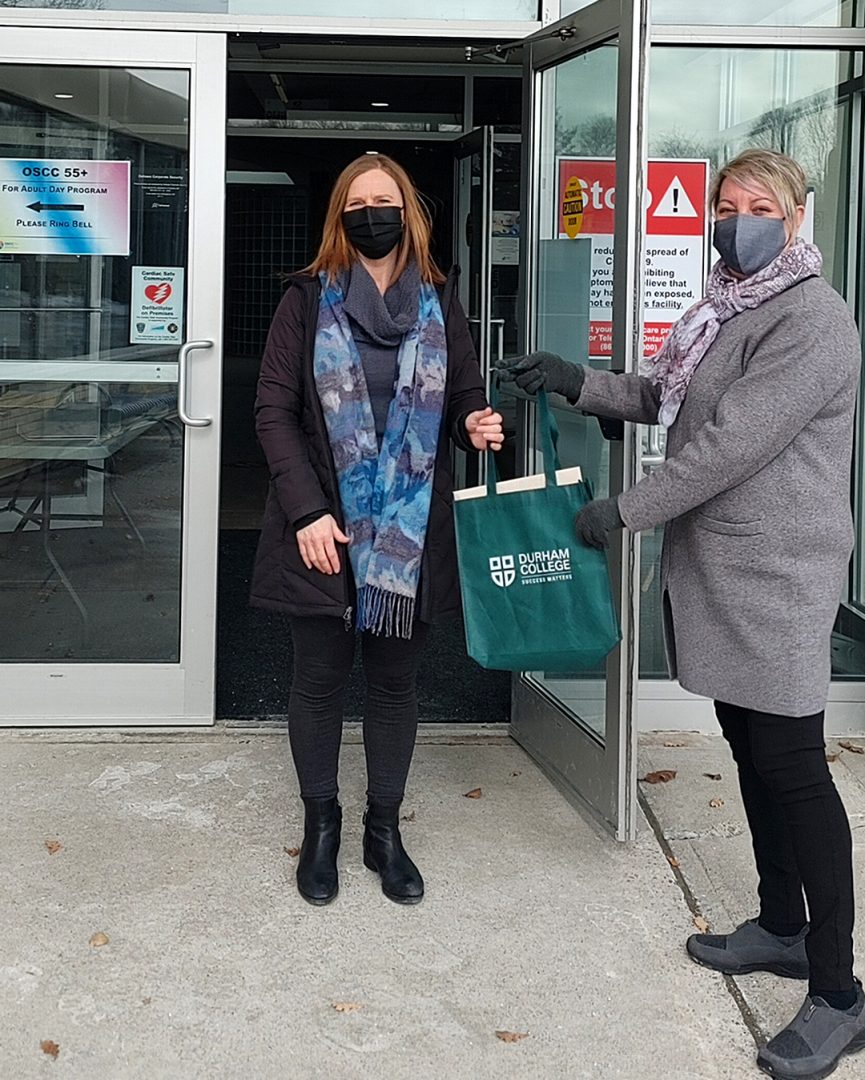 Julie MacIsaac, the Director of Innovation and Transformation at the city of Oshawa, says the challenges of isolated older adults has been an issue even before the pandemic and something the city is addressing through other projects as well.
But since COVID, she says isolated older adults have become 'exasperated' as more are being isolated, keeping in mind they are already a vulnerable population to begin with.
Mazza says OSCC55+ does check-in calls and says one of her older isolated clients says, "I feel alive when you call."
But Mazza adds: "some older adults could use an extra call."
The reading buddy program is designed for students to call an older isolated adult, read a short story of the older adult's choice and then have a discussion about it over the phone.
Clarke says, "Since my buddy preferred an audiobook, instead of me reading, we ended up listening to Michael Connelly's, Wrong side of Goodbye. We spent Tuesdays and Thursdays for 3 weeks talking about that book. We talked and listened for at least 2 hours each time."
The book is finished but Clarke says: "My buddy and I have agreed to listen to the next Connelly book together."
The Provincial System Support Program (PSSP) at the Centre for Addiction and Mental Health reports, in Canada, between 10 to 50 per cent of older adults feel lonely. the report says loneliness and social isolation are associated with a number of adverse outcomes, such as increased mortality, falls, functional decline, new, undetected and worsening health conditions, depression and dementia.
It reports the lack of meaningful social connections and other formal and informal supports may also lead to a lower quality of life and increased emergency department visits and long-term care admissions.
Clarke says, "needing someone to interact with is important." She adds, "I am still in contact with my buddy on a weekly basis."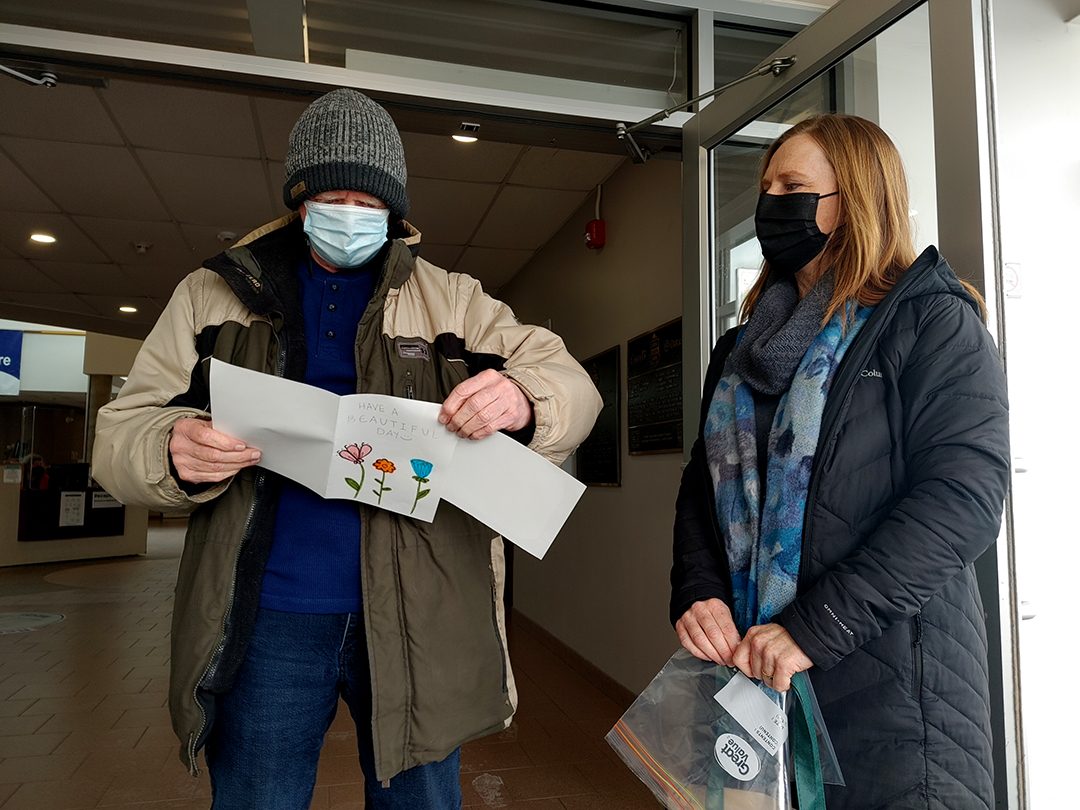 Meanwhile, senior hour involved PSW students creating video segments. "So if they can't get out of their house, they will still be able to watch the videos," says Neault, who hopes in the future they can propose the idea to a local television program.
The content made by students is educational and recreational and as of now, available to watch on OSCC55+ Facebook page, website and Youtube channel.
"It's a beautiful thing to be able to provide a little bit of light in an older adult's life, whether that be through videos, letters or a phone call," Neault says.
Sara Almas, 38, is a senior PSW student and said she chose the pen pal element because she loves to write. "We wrote the cards in a way that they (the older adults) would be thinking about us and will want to write back to us."
Many of the older adults have received their cards already.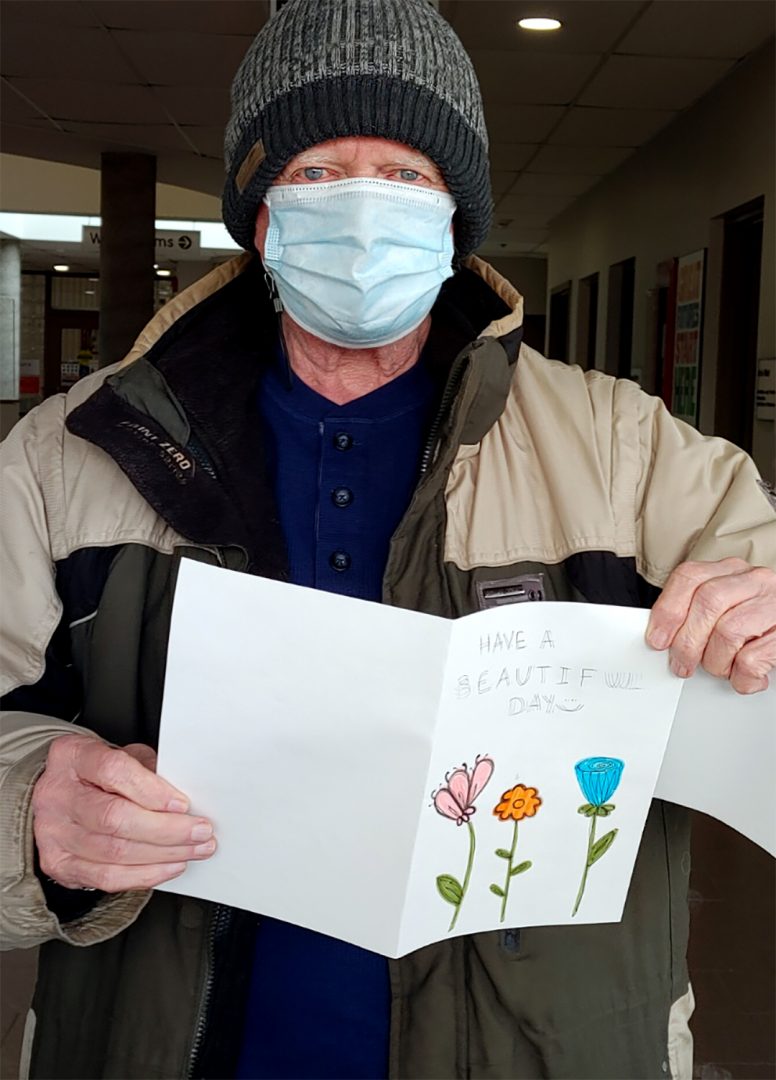 Some cards and letters were delivered to clients' homes and other batches were delivered to the main OSCC55+ Northview Branch, to be distributed to its four branches in Oshawa.
Mazza adds one Adult Day Program member says, "It was a nice surprise knowing a student made it especially for me and that that student wanted to brighten my day."
Don C, a OSCC55 + Northview Branch Adult Day Program member, says receiving a handmade card makes him feel good.
"It's great." he says, "it's really neat."
Almas and other students are now hoping to receive letters back to keep a connection going.
"The students are excited about their ideas and to be a part of this program," says Mazza, "which makes me excited to have a future generation of people that are interested in working with the elderly and putting so much thought, care and concern into it."
Kimberlee Neault hopes to introduce The Older Adult Engagement program to her next group of students in 2021.