Now that Joe Biden is officially U.S. President, Durham Region's leaders are excited to get to work rebuilding the Canadian-American relationship.
The rapport over the world's longest land-border has been strained by the outgoing Trump administration's unilateral trade negotiations and sudden imposition of tariffs.
Despite these challenges between our nations, Durham Regional Chair John Henry says the relationship remains strong.
"We have been friends, allies and partners," he said.
Henry is also optimistic about Canada's relationship with new Vice-President Kamala Harris. While Harris is the first woman and person of colour elected to the the position, she is also the first VP to have lived in Canada before being elected.
Harris and her family moved to Montreal when she was 12. Her mother taught at McGill University in Montreal while Harris went to school in the city. She graduated Westmount High School in 1981.
Biden also has close connections with Canada. His first wife's family is Canadian and the Bidens visited often.
Henry also described how closely connected Canadian and American economies are, "we have been neighbours, friends for a very long period of time."
He suggested our U.S. neighbours rely on Ontario's economy.
"In order for someone to be working in Buffalo, they rely upon an industry in Ontario, if not Durham Region."
However, the relationship is not expected to be all sunshine and roses. Among Biden's first acts in office was to cancel the Keystone XL pipeline. Canada has invested $1.5 billion into the pipeline that would carry Alberta oil to United States.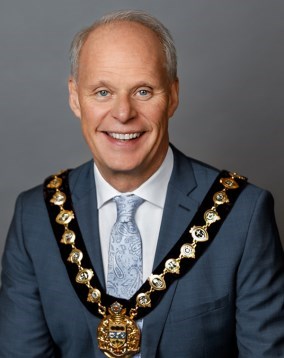 This has been credited to President Biden's "Buy American" policies. However, Oshawa Mayor Dan Carter doesn't believe this to be as large an obstacle as it was under President Trump.
"As long as we have a balance we can make it work," he said. He equated these policies with Oshawa's own campaign to drive local business, called Oshawa Loves Local.
Carter is optimistic about new American investment in Ontario, including the return of General Motors to Oshawa and a new electric vehicle manufacturing plant in Ingersoll.
He describes these investments as, "a moment in history for the future of the automotive industry," adding he is "very optimistic about the positive influence" of a Biden presidency.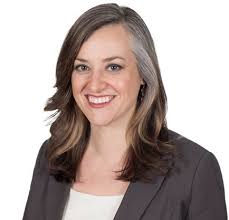 From a provincial standpoint, Oshawa MPP Jennifer French is pleased to have new partner across the border.
"We were meeting with a wall almost literally with the last administration. So, I think we're all hopeful we will have different and more open conversations," she said.
French believes the new administration will be more co-operative.
"I watched the inauguration like many folks. I heard a lot of language about alliances, globally speaking," she said. "Hopefully that speaks to trade that will benefit Canadian and Ontarian workers and industry.
"I don't imagine that the bad feelings will continue," she concluded.