The Oshawa Walk of Fame gala returned on Nov. 9 to celebrate and honour notable people from Oshawa after a seven-year hiatus, in part due to the COVID-19 pandemic.
The night of celebration included a musical performance and dinner at the Jubilee Pavilion Banquet and Conference Centre at Lakeview Park.
Emmanuel "Emmy" Iheme, co-chair of the Oshawa Walk of Fame gala committee, said it was "necessary" to bring the event back this year.
"Seeing the turnout that we had in 2016, after a long layoff, and the excitement that it brought into the city, we felt compelled to continue it," he said.
The Oshawa Walk of Fame was first established as a non-profit organization in 2006. According to Iheme, it was originally run by the city but eventually faded out before the Rotary Club of Oshawa pitched the idea to "reignite" it in 2016.
"At the Rotary Club, we felt this is a very important opportunity to recognize people who have done great work in the community, and outside of our community as well," he said.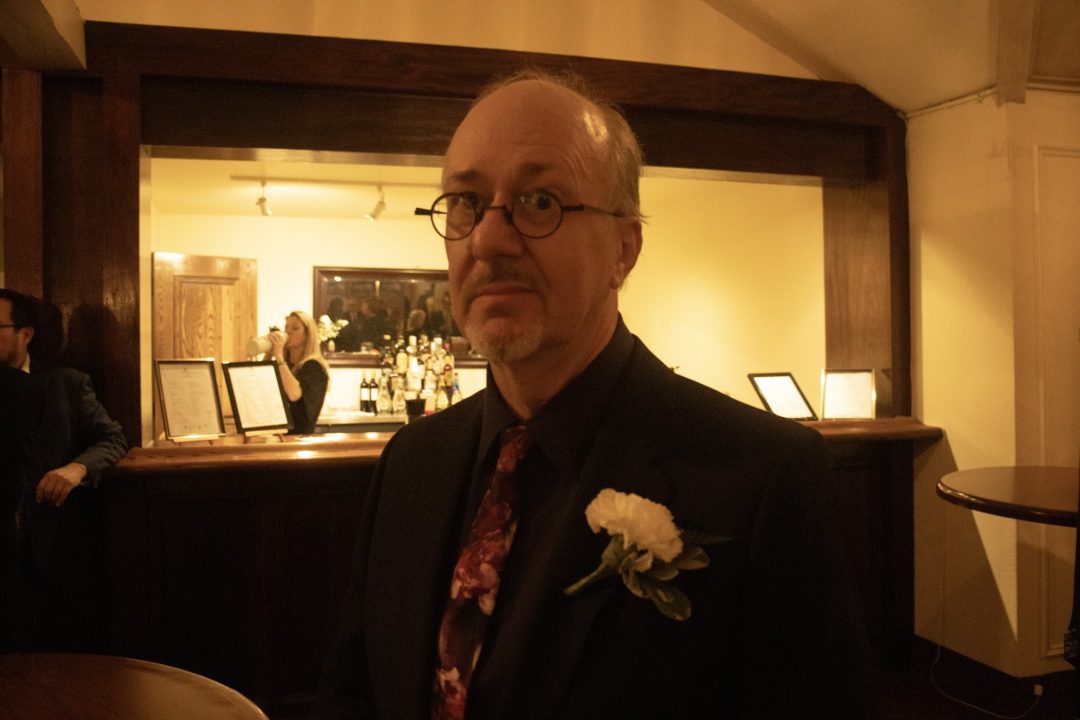 Inductees honoured for their work included retired CTV journalist Ken Shaw, Mackie Group owner Ross Mackie, decorated opera singer Adriane Stewart, comedy writer duo Darrell Vickers and Andrew Nicholls, and the Ontario Regiment for 157 years of service.
Vickers reflected on the emotionally poignant places in Oshawa he returns to, such as Teddy's Restaurant & Deli and Star Records.
"Coming back to your hometown, there's just a warm feeling about it," he said. "You go to those things you remember when you were younger, and being a writer, you get to be immature your whole life, so I've always enjoyed that."
Nicholls described the surreal feeling of coming back to his hometown to be acknowledged for his lengthy career writing for the Tonight Show Starring Johnny Carson, and even earning four Emmy award nominations with Vickers along the way.
"It's trippy, I tell you," he said, "because Darryl and I have been writing together for 54 years, not quite so much in the last couple of years, but to go back and be summoned back to recognition in the place where we were 12 when we started."
He said he always felt supported by Oshawa, and had English teachers who let him practice making jokes during class.
Louise Parkes, the event's other co-chair, said it was "very exciting" for the celebration to return this year.
"It was just a joy to come together as a community and celebrate these incredible folks that have really left an indelible mark on our community over the years," she said.
According to Parkes, inductees are chosen by a separate committee made up of community members who represent large organizations, although members of the public can make nominations as well.
Plaques for people inducted prior to 2016 can be found in the sidewalk at the historic four corners of King and Simcoe streets. The plaques for those honoured at the last gala and this year will be installed in the spring on King Street.
The Oshawa Walk of Fame is expected to return next November as an annual event and nominations are currently open for 2024, Parkes said.