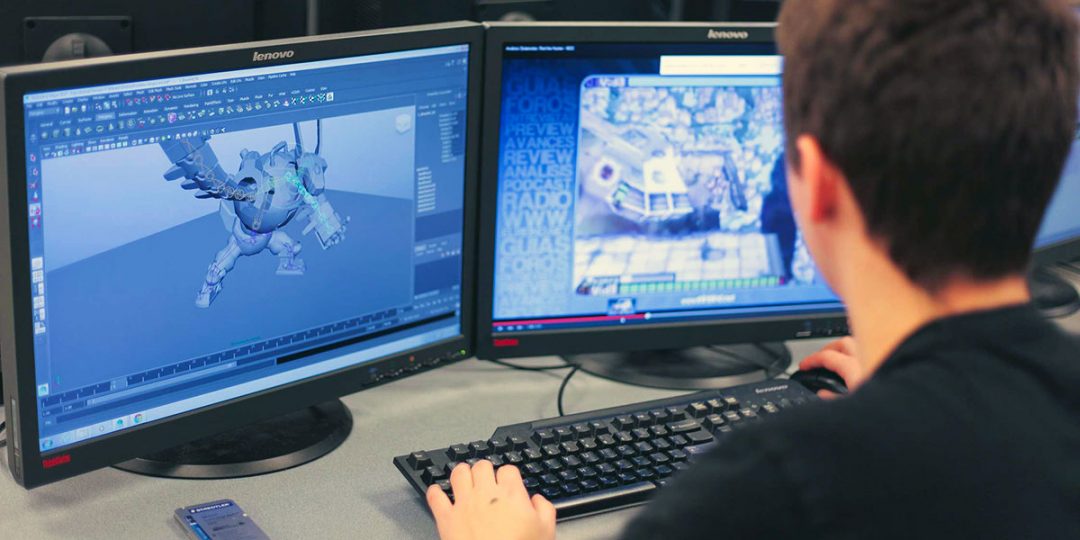 Photo from Durham College's web page on Game – Art
Gaming, in all of its forms from the screen to the table, can be just as much an art as the paintings you see in a museum. The intricate details, the hidden meanings, the roller-coaster that the development process can be. There is no limit to the passion that can go into these projects.
So why put restrictions on that passion? Gaming companies need to let creatives express themselves, lest they bring terrible consequences upon themselves.
Just under a month ago, industry-standard game development software company Unity had its user base flipped on its head. Before last September, it seemed like the reasons for and against using Unity were about as similar as the debate between Pepsi and Coca-Cola.
Before Sept. 12, Unity was divided into 4 different plans: Personal, Plus, Pro, and Enterprise. Personal was the free plan, only requiring that you step up to a Plus subscription if you make at least $100,000 on your game.
A newly proposed Runtime Fee was looking good at the start, as Personal Plan users no longer had to upgrade to Unity Plus after a certain threshold. However, the big new aspect of the Runtime Fee was the inception of a pay-per-download system.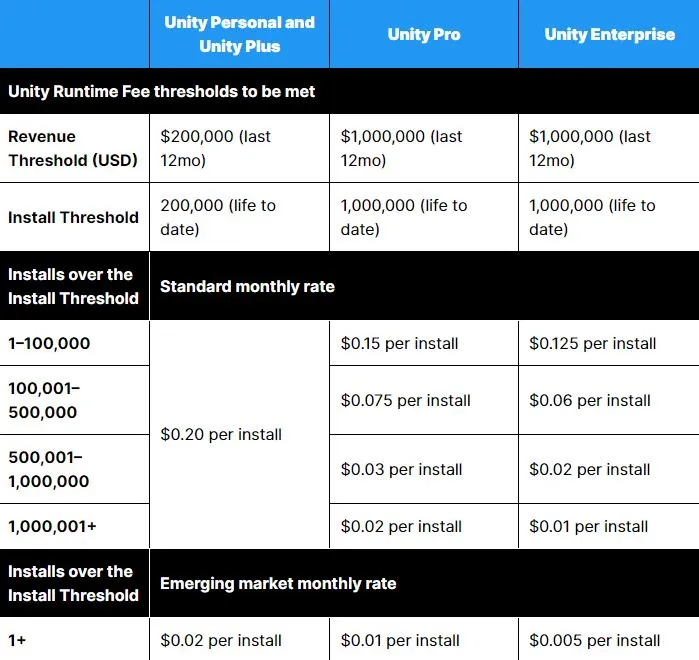 Image from Unity's website.
Any truly aspiring game developer is going to want their game to be as successful as possible. This makes the threshold boost from $100,000 to $200,000 not mean much, especially since you are charged 20 per cent of what your game makes if so.
The Pro and Enterprise plans wouldn't have been much better, as they only drop the price-per-download if you're getting a lot of significant traffic in one month.
These changes were enough for multiple Unity-based game studios to make noise on X, formerly Twitter. Some announced delays to their games, some were planning to depart from Unity, and some simply called on Unity to do better. Massive Monster, the indie developers of the highly successful Cult of the Lamb, threatened to delete Cult of the Lamb on January 1.
The overwhelming backlash towards Unity brought out an apology article, which also made it clear that Unity would be making changes to the Runtime Fee policy, including the removal of the pay-per-download system. However, the damage had been done, and Unity's reputation had sunk.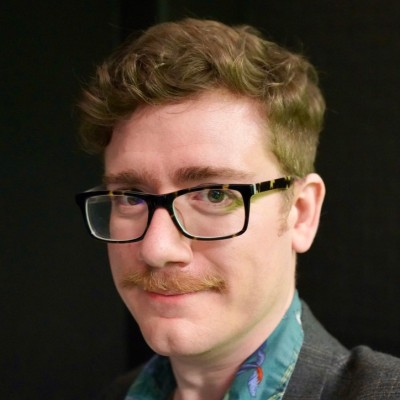 Image from Ryan Miller's LinkedIn.
"The company is desperate to generate revenue, and this was a very trust-destroying way for them to present a plan," said Ryan Miller. "Now we know what they're capable of. For this reason, many developers are switching to other engines like Unreal or Godot, despite the revised pricing policy.
Ryan Miller is a gaming industry veteran with almost a decade and a half of experience, which included a 2020 Unity Expert Programmer certificate. He was also the project manager of the Motion Reality Capture (MRC) Studio at Durham College.
"I'll be continuing to work with Unity for my current game, Krog, and am strongly considering Godot for my next solo game."
Wizards of the Coast (WotC) had its fan content controversy last December over a change to their open game licence (OGL) for Dungeons and Dragons (D&D).
The new OGL, OGL 1.1, was meant to create a better system of controlling any fan-content made using the D&D system. It also required anyone who made D&D-themed content that generated more than $750,000 to pay royalties.
While WotC assured its fan base that OGL 1.1 would only really monetarily affect roughly 20 companies, they didn't fully go into the fact that anything published online that is D&D-themed can be taken by WotC.
This could mean that the stories that you and your friends made together, if they were posted online, could be taken by WotC and used to make new monetized content. Even though you were the original creator, OGL 1.1 would have made it so you wouldn't see a dollar.
The D&D community rallied together, cancelling subscriptions to D&D's website and creating enough of an uproar to force WotC and their subsidiary Hasbro to reconsider, lest they face the financial consequences.
WotC ultimately went back on their new OGL proposal, allowing for the choice between the old OGL 1.0a, or SRD 5.1 under a Creative Common License.
Despite their fix, WotC's greatest competitor and creator of the tabletop role-playing game (TTRPG) Pathfinder, Paizo, and Chaosium, creator of TTRPG Call of Cthulhu, both sell out an insane amount of their games' books in two weeks.
Corporate greed breaks trust in these companies, but it doesn't break the communities. As long as gamers stay firm in their fight against exploitative pricing policies, they can continue to game on.