Although education has numerous benefits, pursuing it can be financially straining for young people.
Many aspiring post-secondary students struggle to secure bursaries and scholarships to avoid having to borrow money from Canada's National Student Loans Service Centre (NSLSC).
Loans from the NSLSC accumulate interest over time and if a student cannot pay off the tuition themselves, it will take a long time for them to repay their debt. According to statistics from Hoyes Michalos, a credit company that deals in debt relief, more than 1.7 million students have been borrowing money in Canada since 2018, with the total collective debt sitting around $18 billion.
In April 2021, the federal Liberal government froze student loan interest to reduce financial pressures on students struggling through the pandemic, the rising cost of living and job losses.
This freeze was meant to end at the end of March this year, but the Liberals promised if they were re-elected in the 2021 federal elections, they would make the freeze permanent.
On April 1, the government assisted over one million student loan borrowers save an average of $3,000 on loans by permanently eliminating federal interest on Canada Student Loans and Canada Apprentice Loans.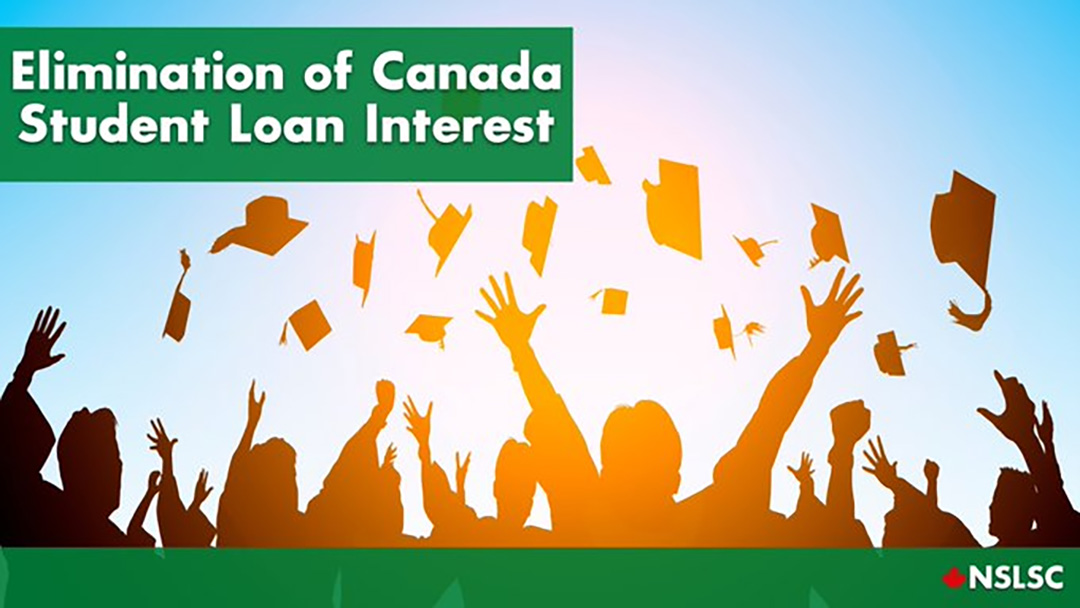 The vice president of University Affairs at the Trent Durham Student Association (TDSA), Anthony Crupi, said he was shocked to see the elimination of interest entirely. He said, "We had always been interested in increased financial aid through Canada student grants."
Crupi is also involved with the Canadian Alliance of Student Associations (CASA) in advocating to federal and provincial governments for greater support, including resources for more services and assistance for students in post-secondary.
CASA had been lobbying for increased financial aid for students through Canada Student Grants, which currently has its maximum payout increased from $3,600 to $6,000 until the end of July this year.
"Freezing the interest on loans helps graduated students who need the period of time to repay their loan," said Crupi.
"And the increase of federal funding to Canada Student Grants helps incoming students and current students such as myself with assistance in paying off the current debt they face by the universities [and colleges] themselves."
The announcement to eliminate interest in Canada came not long after U.S. President Joe Biden made the declaration that up to $20,000 of student debt was to be forgiven across the United States.
Although it was a promise by that government to enact the permanent freeze, some wonder whether Canada decided to move ahead with the decision purely because of what Biden did.
"I can definitely see an element to that," said Cole Higgin, an Ontario Tech student.
"America would seem like the less likely country to do any of that. If America's doing it then it would probably make Canada look bad."
The decision to increase the grant maximum was also made during the beginning of the pandemic in 2020, and was extended in August 2021 to end in July of 2023.
It was recently proposed in the fiscal budget report that after July it will again be increased by 40 per cent to a maximum of $4,200.
Unlike interest, grant reimbursement was not mentioned in the Liberal party's election promises, instead proposing these changes because of the higher cost of living.
They hope the greater financial assistance will make life more affordable in the academic years to come.
"I think the interest is a bigger thing," said Lawson Kirkton, a DC student.
"[Grants] may affect a few people but the loans themselves and the interest affects the majority of the student population."
Students say the freeze of loan interest will go on to benefit aspiring Canadian students for years to come.
"Something people struggle with is paying off their student loans which can take their entire life to do," said Sydney Dilling, a Trent student.
"Knowing that I'm not going to have to pay that interest on my student loans is incredibly comforting."