"All three of us coughed so much at night and couldn't sleep properly for two weeks," says Iram Sadia, a wife and mother to a nine-year-old girl.
A cranky child, high fever, intense cough and days of isolation – that is what life was like for the Qureshi family when they were affected by the flu season at the start of November.
On Nov. 3, Sadia's daughter returned from school with a slight cough. Like any concerned parent, she proceeded with a basic routine of antibiotics and warm liquids.
At night, her daughter's fever hit 103 degrees.
Sadia rushed her daughter to the nearest walk-in clinic in Oshawa, where she was diagnosed with Respiratory syncytial virus (RSV).
Many Durham Region families are experiencing the same effects of the flu season.
According to the Durham Region health department, three viruses are currently active: RSV, influenza and COVID-19.
The tri-demic comes as strict mask mandates lift, and children interact at schools making viruses spread at a rapid rate. While there is a vaccine for influenza and COVID-19, there is no vaccine for RSV.
Clinics are overflowing with kids.
Due to their developing immune system and lack of vaccines, children are at a higher risk of infectious viruses.
Glendene Collins, Manager, Community & Resource Development Office of the Commissioner & Medical Officer of Health with the Durham Region health department, says lower immunization is the cause.
"Children generally have lower rates of influenza vaccination than the general public. This is one of the main reasons we see children being affected at higher numbers at this time," says Collins via email.
Exposure to these viruses results in an increased rate of sick kids, school absences, and exhausted parents.
From Nov. 3 to Nov. 20, Durham Region elementary schools reported nine per cent of students absent due to an illness.
In the month of November, the health department recorded over 121 influenza cases in children from ages zero to eight.
Dr. Aisha Husain, a family physician at Uxbridge Health Centre, says it is difficult to distinguish between the viruses.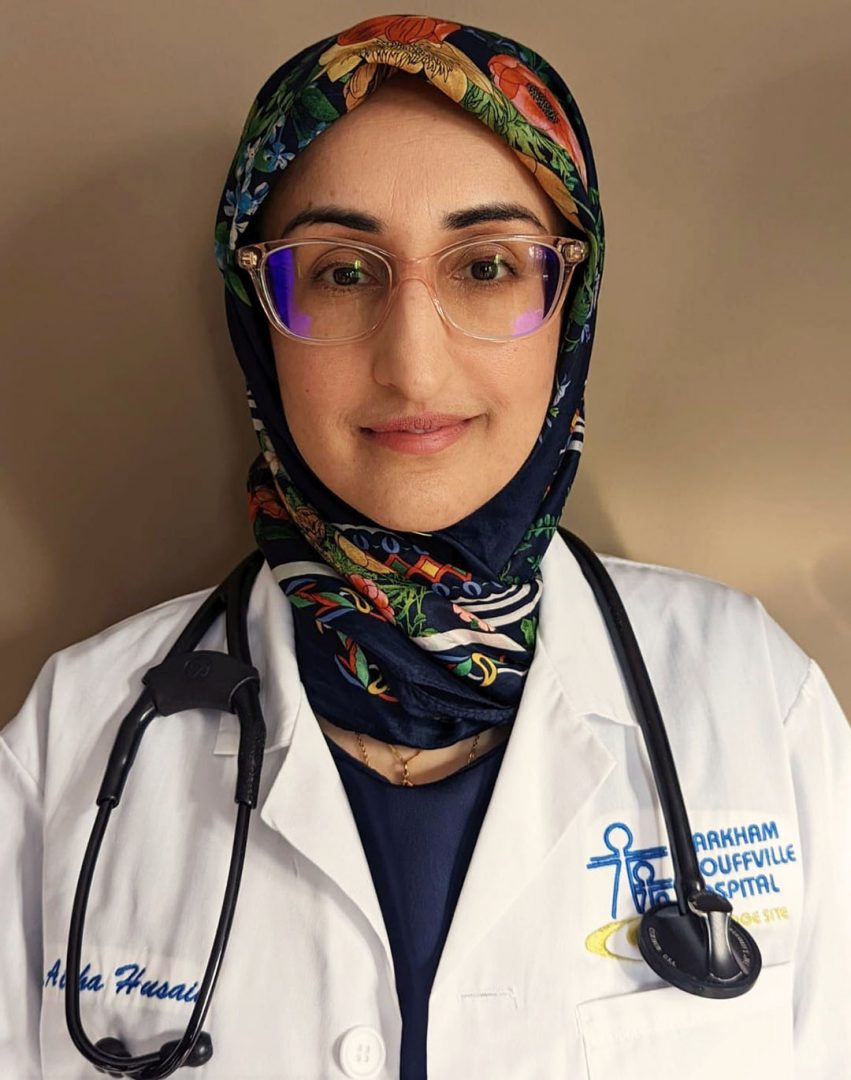 She says influenza involves more muscle issues, exhaustion, tension and tiredness whereas RSV is more wheezing, congestion and constant sneezing.
Husain mentions there are issues for parents/guardians due to the shortage of Tylenol and Advil.
According to Husain, RSV and influenza are respiratory droplets that stay on the surface. She believes the spread of these viruses can be reduced with well-ventilated spaces and a strict hygiene mandate. Husain encourages families to wear masks.
"Nobody wants to mask or stay at home. That's really challenging and we're seeing all of these layers complicate to having the pediatric hospitals and families really being affected, practically those with kids," says Husain.
According to the Durham Region health department, this flu season has been earlier compared to seasons before the pandemic.
If residents have flu-like symptoms such as fever, cough and muscle aches, they should remain home and away from vulnerable individuals such as the elderly, infants and small children.
The Qureshi family followed the recommendations of professionals and isolated themselves for two weeks. Sadia nursed her daughter and husband back to health while sick, however, her daughter now has an ear infection and cough.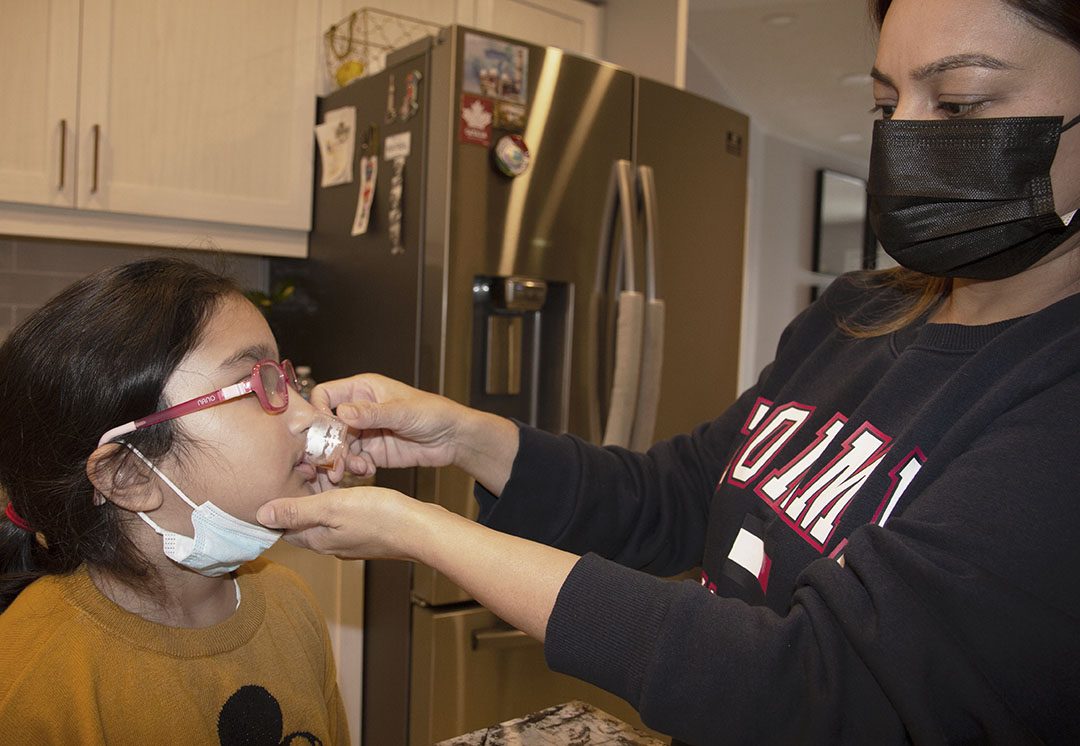 She says the isolation was a challenge and her daughter became irritable due to the shift in her daily routine.
"She was on the bed all the time. She wasn't doing anything. Her appetite was low, and she was fatigued," says Sadia. She added that the atmosphere and experience were really hard on her family.
Many Durham Region families are facing the consequences of untreated illnesses which resulted in an outbreak of influenza, COVID-19 and RSV.
If parents and community members hope to see a change, families are encouraged by doctors to wear masks, and keep their sick kids home.
"Have the kids rest and ideally not go out until they're feeling better," says Husain. She advises parents to keep their kids home and give them nasal washes and chicken soup.
The Durham Region health department updates its flu tracker and website every Wednesday. The department provides contact numbers for health connection lines in the region.
The flu shot is available in more than 300 locations in Durham Region, such as walk-in clinics and pharmacies.
Medical Officer of Health, Dr. Robert Kyle, encourages Durham Region residents to get their annual flu shot to stay safe from the influenza viruses which causes a contagious respiratory illness.
"If you are experiencing any symptoms, including minor symptoms such as a sore throat or runny nose, please postpone your flu shot until you have recovered to help prevent illness spread."