"Go play basketball."
That's what Devante Smith-Pelly was told by fans in Chicago while in the penalty box in 2018. Smith-Pelly is a Black hockey player.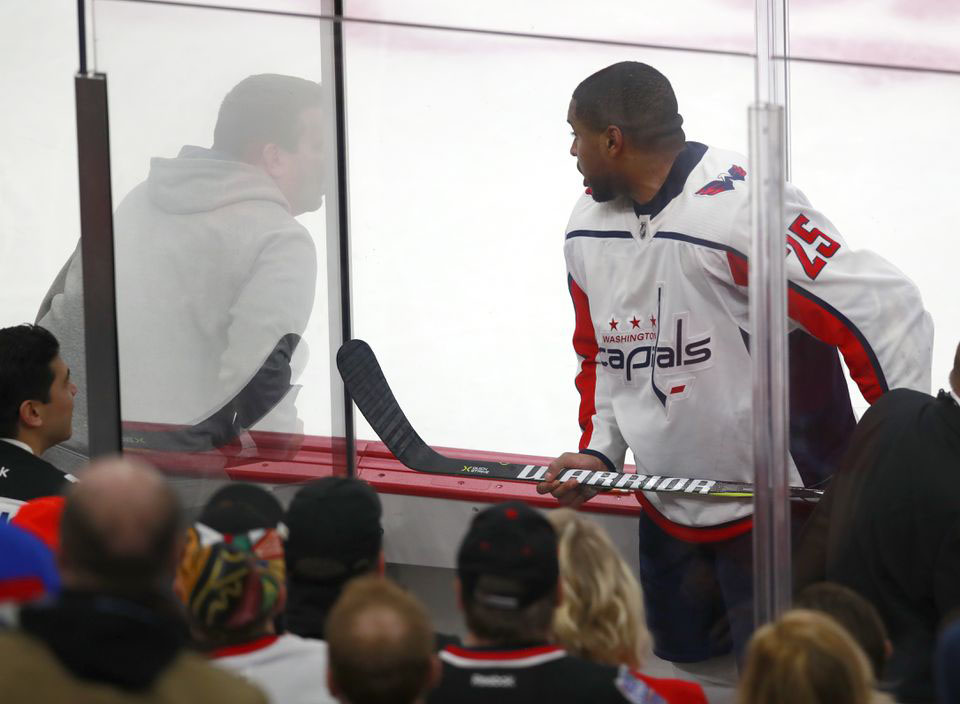 Another Black hockey player, Wayne Simmonds, had a banana peel thrown at him by a fan while on the ice in an exhibition game in London, Ont. in 2011.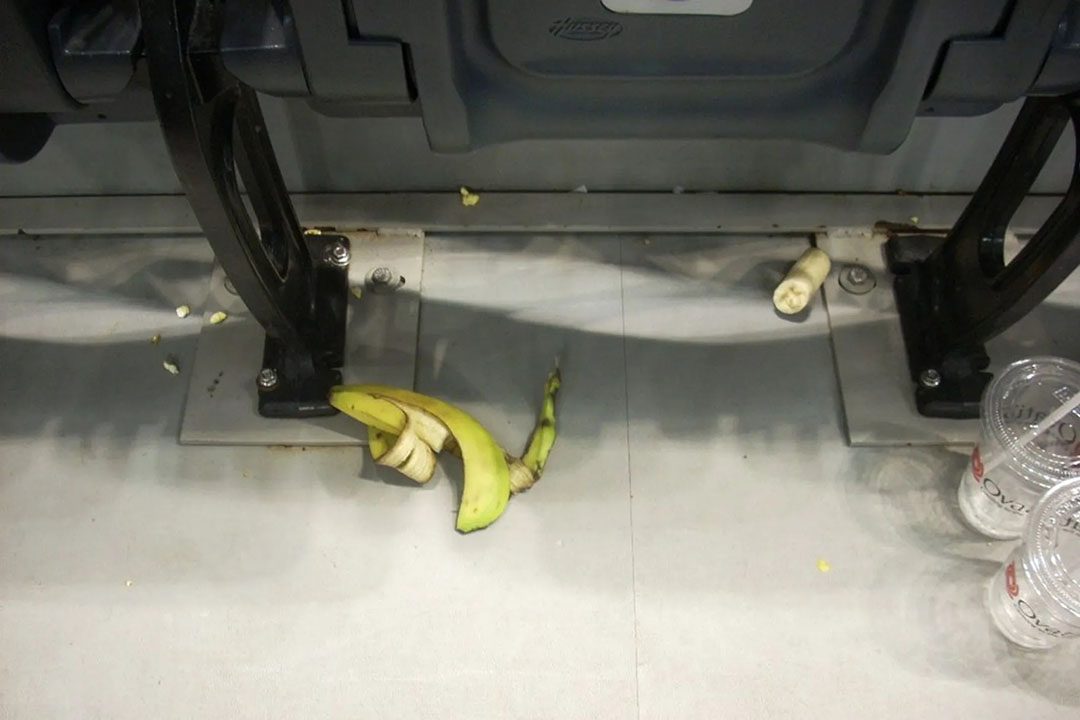 It shouldn't be a surprise hockey is the sport that sees the most discrimination, given the predominance of white players.
In fact, Hockey Canada reported over 900 occurrences of on-ice discrimination in all leagues and age groups in minor hockey in the 2021-22 season.
"We serve a lot of youth who face a range of different barriers," said Marika Warner, Director of Research and Evaluation at Maple Leaf Sport and Entertainment (MLSE).
All North American sports see the same barriers.
LGBTQ+ players suffer discrimination, like when former NFL coach, Jon Gruden, was caught sending emails containing gay slurs. This was leaked by the league in 2021 when the Las Vegas Raiders, the team Gruden coached, had a gay player, Carl Nassib.
Serena Williams, one of the greatest tennis players ever, encountered sexist and racist attacks from the media throughout her career.
These attacks ranged from being "compared to a monkey" by a Romanian TV show host in 2019, to Sid Rosenberg stating she would be more likely to pose nude for National Geographic.
Over the years, we've seen a variety of examples that make individuals feel they are not welcome in sports, which is a concern for future generations.
Many organizations have been established to prevent discrimination. One of these is the MLSE Foundation.
"The foundation is responsible for fundraising, handing grants out to different development organizations around the province and also leads some larger initiatives," said Warner.
The foundation also "tests" to determine what works best for participants so they can achieve the outcomes they need.
"Outcomes around physical health, mental wellness, academic outcomes, employment outcomes and in figuring out how to do the best corporate social responsibility and professional sport that we can do," Warner said.
The foundation also conducts research to prove discrimination in youth sport is a real issue, as well as how and why it happens and how it can be avoided in the future.
Bryan Heal, MLSE Social Impact Research Lead, says this research is being done to prevent the barriers youth face.
"A lot of my job is around exploring data and research that can help inform how the company shows up into the social impact space," said Heal, whose role encapsulates the Change the Game research project, the largest race-based study into youth sports access in Canada.
The research reveals race, gender, household income level and regionality are key factors that impact youths' motivation and ability to play sports.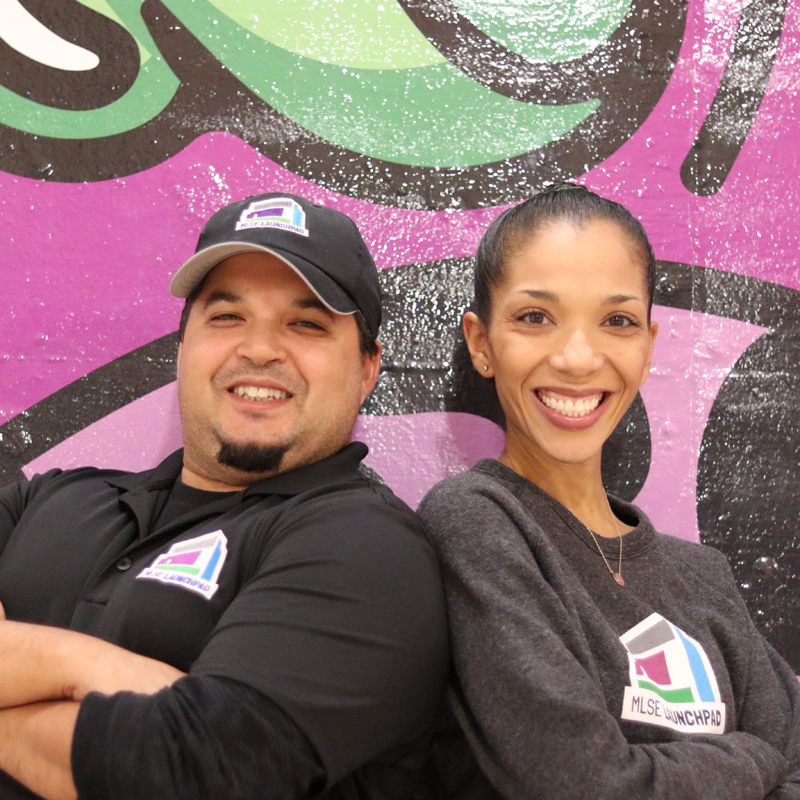 "All these are really important factors that could influence how a youth has access to sport, what engagement options look like," Warner said.
According to the report, more than one in three Black youth, one in four Indigenous youth, and one in five BIPOC youth reported having directly experienced racism in sport.
Less than one in three Black or Indigenous youth have someone to talk to if they experience racism or discrimination in a sport environment.
Black youth were 370 per cent more likely than white youth to prioritize having coaches the same race as an important factor to returning to play.
Warner said when talking to youth with this issue, they said the following: "I'm not coming back to sport unless I have a coach who looks like me."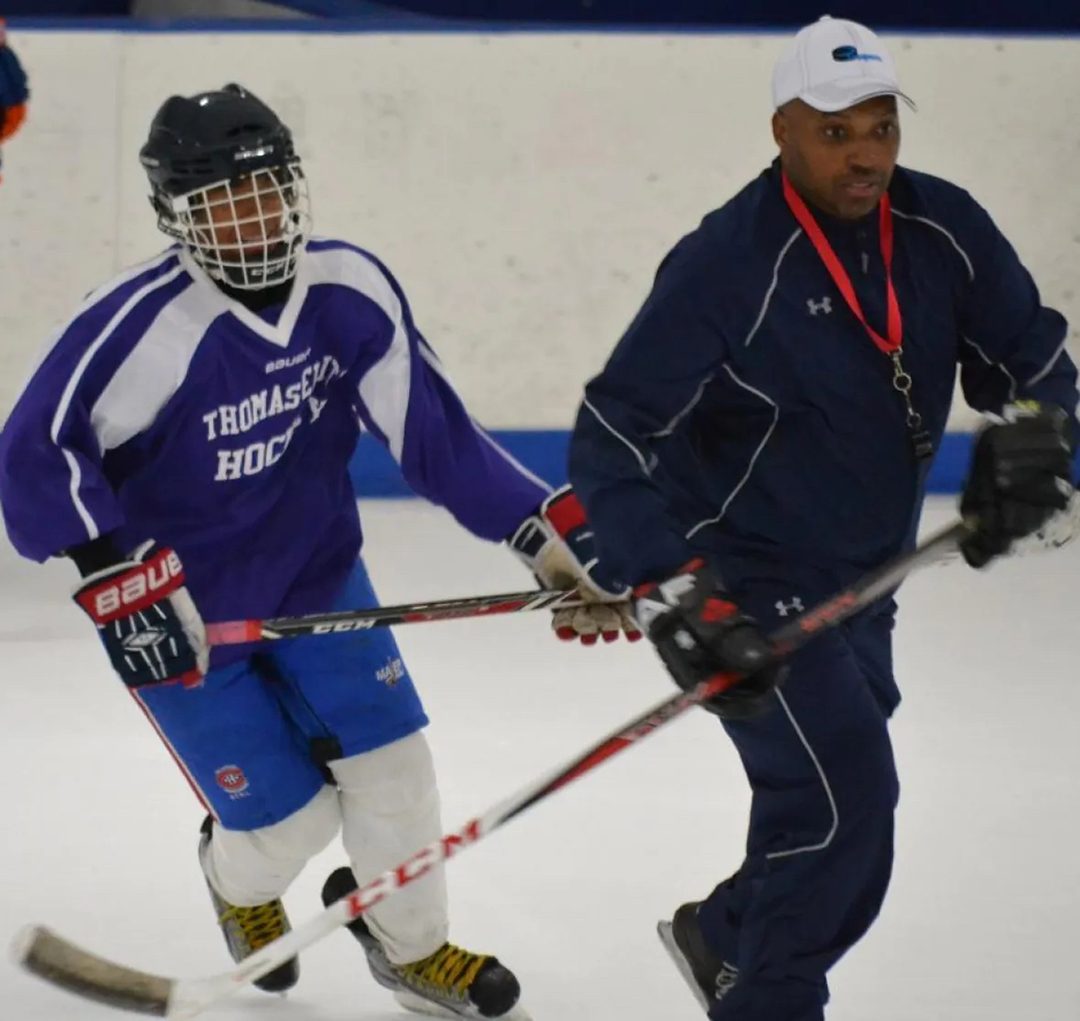 The report says community hiring and training practices to support the community being served is a necessity. Visibly diverse hiring practices for coaches, staff, or even volunteers, can impact leadership towards youth.
The report also identifies finances as a top barrier. Youth from northern Ontario and other remote communities identified affordability of equipment and accessing transportation to facilities as a key obstacle. This largely affects Indigenous youth.
The research recommends further investing in transportation, equipment, infrastructure and other ancillary costs. The research also believes this means realizing equitable access to sport is a means of achieving positive youth outcomes, especially in communities where equity is an issue.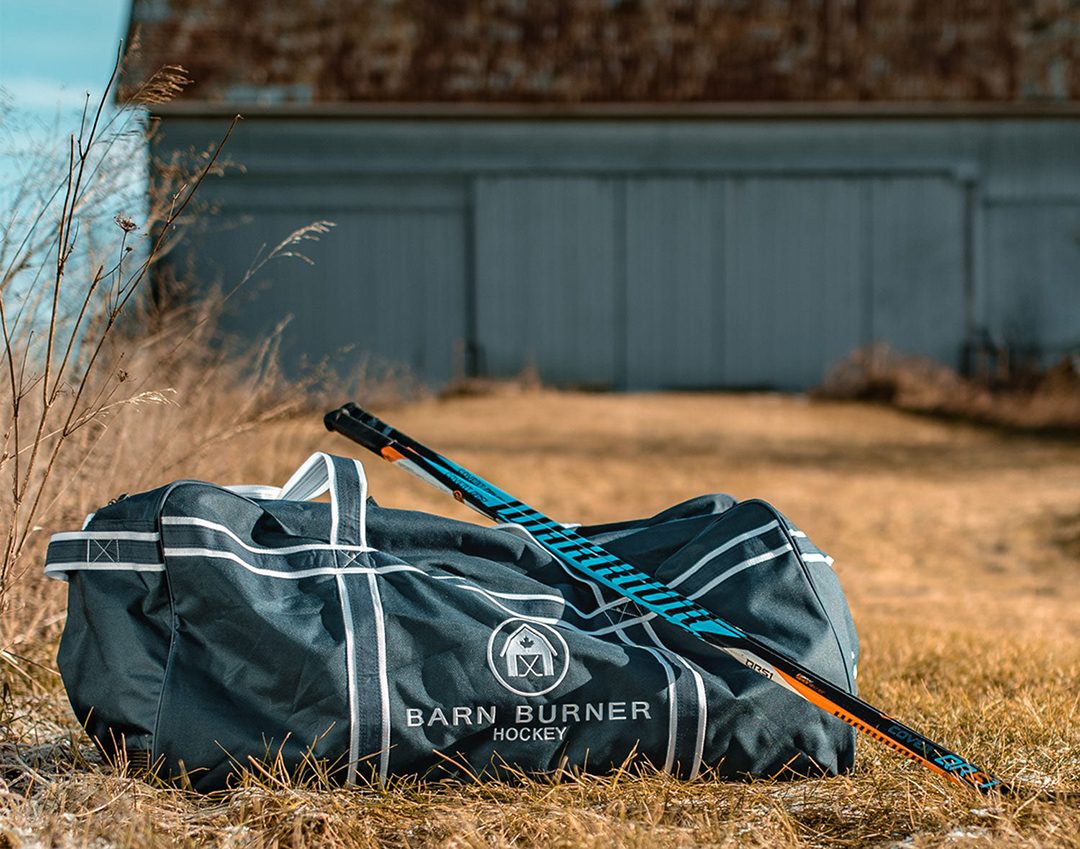 More than 30 per cent of girls surveyed are less interested in playing sports post-pandemic. The report suggests sports facilities create welcoming and safe environments through an intersectional lens that includes gender equity.
When conducting research, Heal says he and the rest of the research team always ask questions based on who they're looking to change the game for, whether it be for female or low-income players.
"What is the evidence that should guide how all of those dollars should be invested against? What are they actually going to do? If we hit that target, how can we inspire more of a lasting change?" he said.
Heal believes the data is grounded in the idea that sport itself needs its own version of a "census," particularly with youth.
"Throughout the sporting landscape, sports organizations have done a very intentional job of organizing around age or sex and gender but with little public information on how introspection issues could be solved," he said.
The research and data are how the MLSE Foundation prioritizes ways to make a difference in sports.
"The Change the Game campaign was established in February 2021," Heal said. "It has invested over $30 million in raising awareness of the issues of youth sport across Ontario."
Change the Game builds equity through proven community investment streams, allowing greater access to free sports programs, deeper empowerment within the communities and partners, and increased opportunities for leadership in areas of equity, diversity and inclusion.
Some of these investment streams include investing in spaces and sports within the community, as well as the foundation's own youth development program, the MLSE LaunchPad.
The community spaces are offered to youth who can't play on a regular basis and need quality places to engage in recreation and sport, and for youth who don't have the spaces in their communities.
These spaces are also offered because some families face socio-economic insecurity and paying for their kid to go to the gym isn't always possible.
That's why the foundation partnered with Canadian Tire Jumpstart Charities to renovate facilities to create more opportunities for youth in their communities.
One of these facilities is the Sheguiandah First Nation Court, a six-hour drive from Toronto, on Manitoulin Island.
In collaboration with community partners, the foundation offers a variety of no-cost programs for youth across the GTA.
Partnerships include teaming up with the Maple Leafs, Raptors, Argonauts and the city of Toronto to provide hockey programs like 'Home Ice Hockey,' and basketball programs like 'Homecourt Hoops.' Some other programs include 'Kickstart' and 'Midnight Basketball.'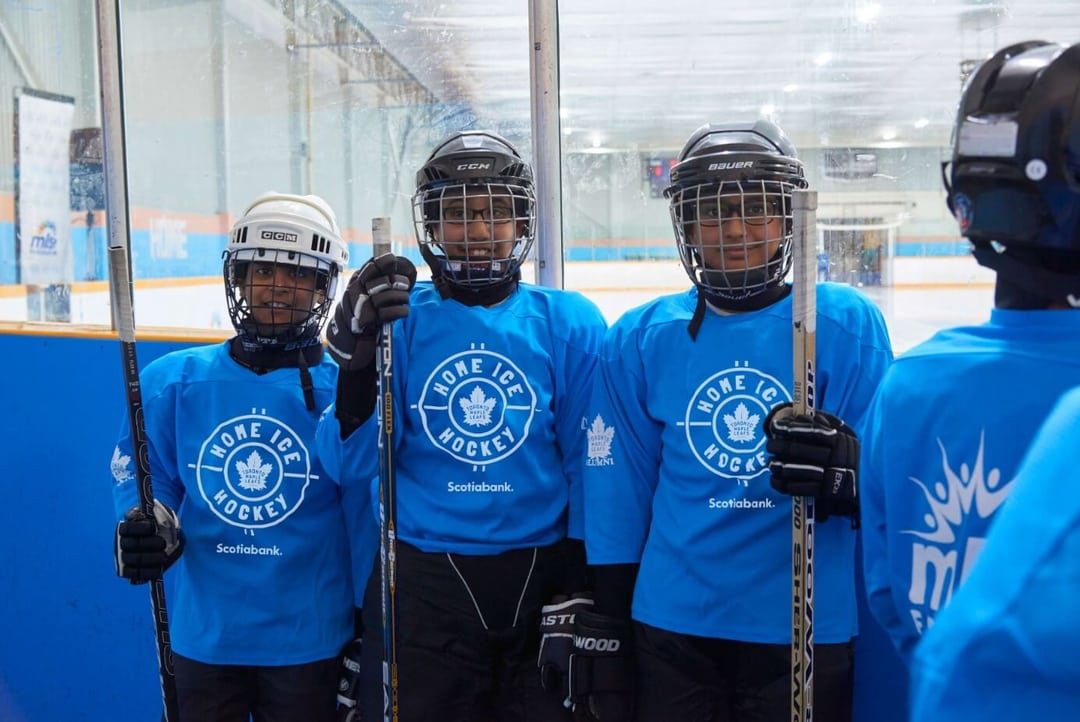 Another program for youth is the MLSE LaunchPad, which provides more free sport to develop programing. It also teaches youth life skills through sport.
"The LaunchPad is our boots on the ground operational programming charity," said Warner. "We offer support for developing youth aged six to 29 and then we also reach across the province with some of those programs."
The LaunchPad partners with the same community partners as MLSE Foundation to support and empower youth to reach their full potential.

"Some of those work programs this year have allowed us to really grow what we applied and tested at LaunchPad to reach more of a user round of approach," Warner said.
Almost 10,000 youth helped to suggest these programs based on what they wanted to see in sports systems to support and enable their engagement.
"To me, it's listening to what the needs told us.They needed it and we're acting on it," she said.
Athletes excluded from sport at any level, be it minor sports or professional sports, is an unfortunate reality. One that athletes such as Smith-Pelly and Simmonds have faced in their careers.
However, with every form of assistance offered to youth, the MLSE Foundation's mission is to not have future generations experience the same fate.