For an hour and a half this week, Durham College's president and the chair of the Durham College Student Association answered students' questions in the Pit and at Whitby campus.
Students could ask Don Lovisa and Megan Bent about anything on their minds. However, the campus leaders also offered some advice of their own.
Bent is a Durham College student in the Adverting and Marketing program. Last year, she was the vice-chair of the DCSA and the director of the Media Art and Design program.
She took over as the executive chair for the student association in May of this year.
She says the DCSA offers many resources like mental health support and counselling. It also provides emergency services such as a food bank and health benefits, as well as campus events.
"We want students to get involved and have a good social time on campus too," says Bent.
She says the DCSA advocates for students to be their voice. Bent encourages students to try new things and attend school events.
"Your post-secondary journey is what you make of it," says Bent. "So, when you get involved and you really work to give back to your campus and sew in, you'll get so much more."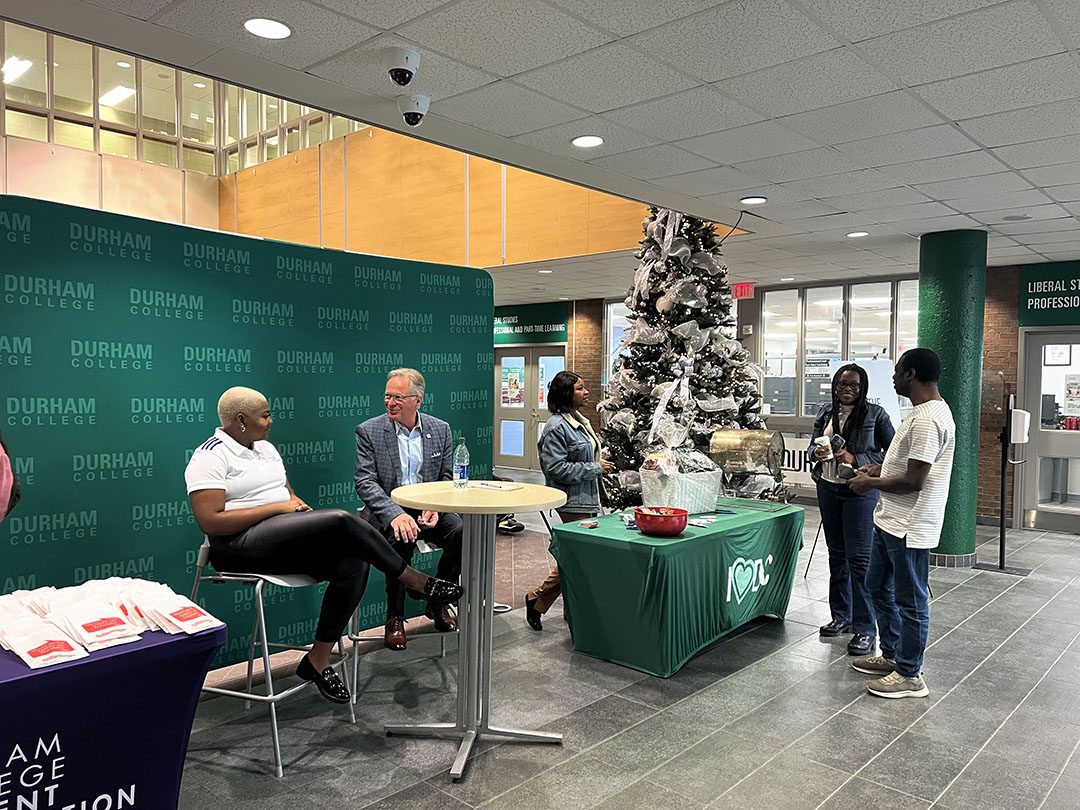 Lovisa advises students to get to know the campus and their fellow classmates. He says there are many success stories out of the 11,000 alumni, and wants students to know that Durham College is concerned about their success.
He also reminds students to work hard and be patient.
"There is no straight path for anybody in life that you graduate and you get the perfect job," says Lovisa. "It's a path and it's a journey, and we all start at the bottom somewhere in our lives."
He says the key to success is to show up and put in the effort.
"You don't succeed overnight in anything you do academically and professionally. It takes time, it takes effort, it takes risk," says Lovisa.