The Durham Lords golf team ended its season at home, playing the final round at the Deer Creek Golf Club in Ajax last week.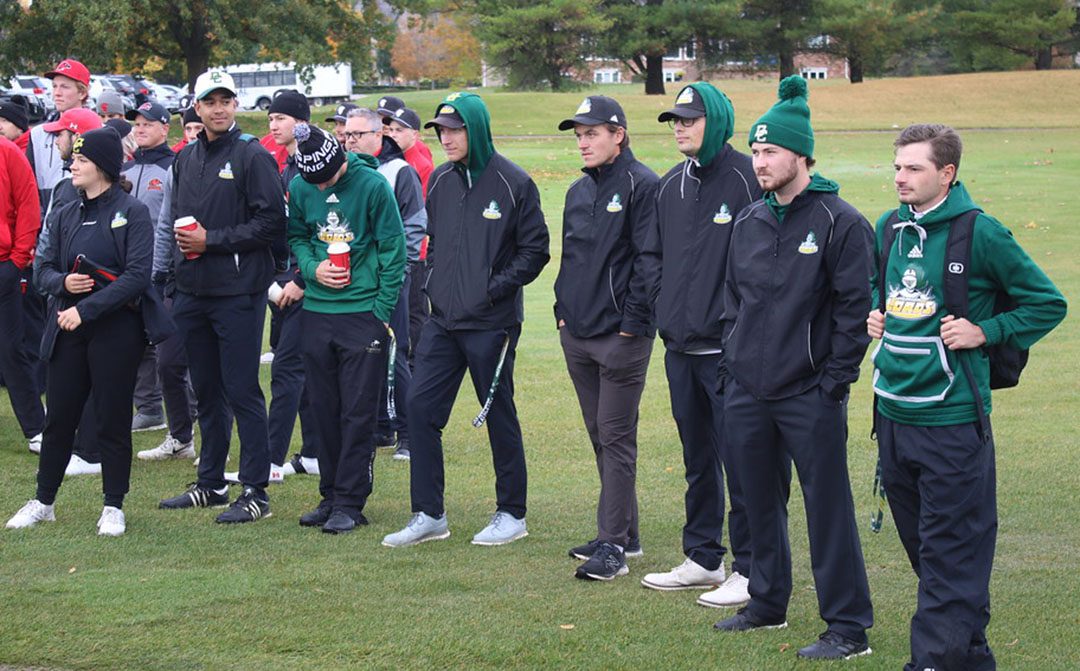 Durham College hosted the Canadian Collegiate Athletic Association National Golf Championship, with six players representing the Lords.
"It's nice hosting because you're home," said Cam Lyon, a third-year member of the golf team. "You've got friends and family that can come out and watch."
Chase Plain and Matt Billington, two first-year members, said Deer Creek was a "wonderful" facility for the tournament, while third-year golfer Devyn Fraser liked the fact they didn't have to leave home to compete.
"It's kind of nice actually, because we travelled a lot, and I play on the volleyball team as well, so we travel a lot, so there's just a lot of traveling," said Fraser.
Despite being home for the tournament, things didn't go the way the Lords hoped they would.
"My ball striking has not been perfect," said Billington on the second last day. "When we were playing provincials, my ball striking was a lot better."
Billington shot 40 over par to end the tournament in 30th place.
Both Fraser and Plain were also "disappointed" in their performances despite the difficult conditions. They both ended the tournament at 74 over par, with Fraser in 13th spot on the women's side and Plain in 47th on the men's.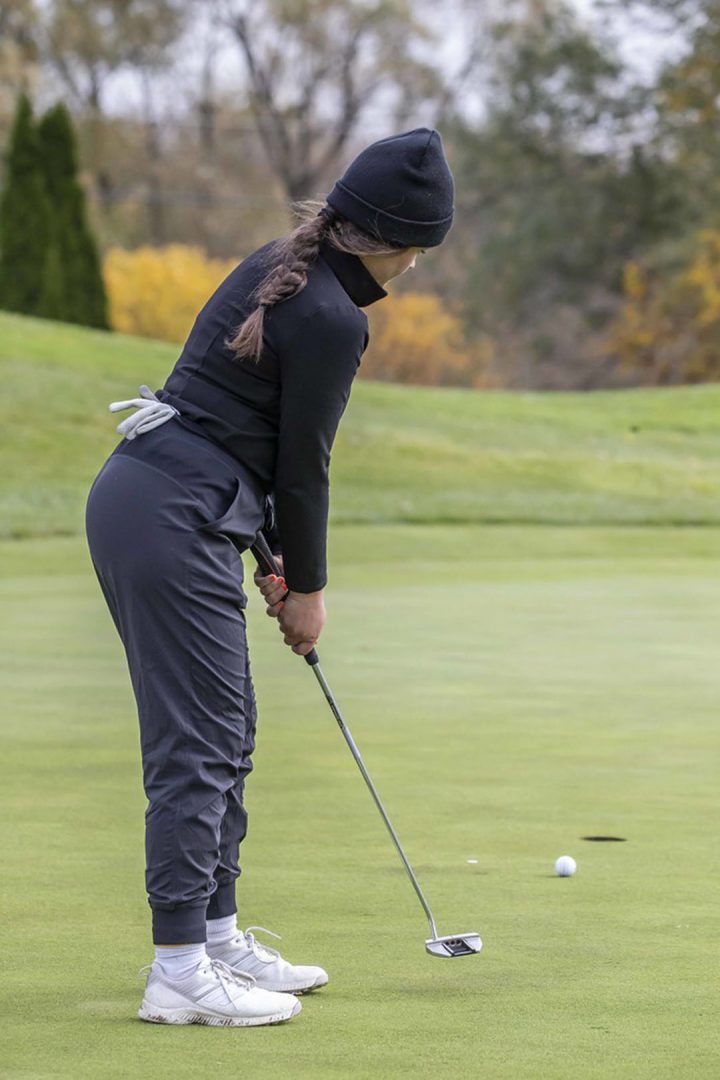 Meanwhile, Lyon ended the tournament 63 over par in 43rd place.
"It could change each day, one day I'm doing something really well, other days I'm struggling with something," said Lyon. "It changes, but I try to keep everything about my game the same."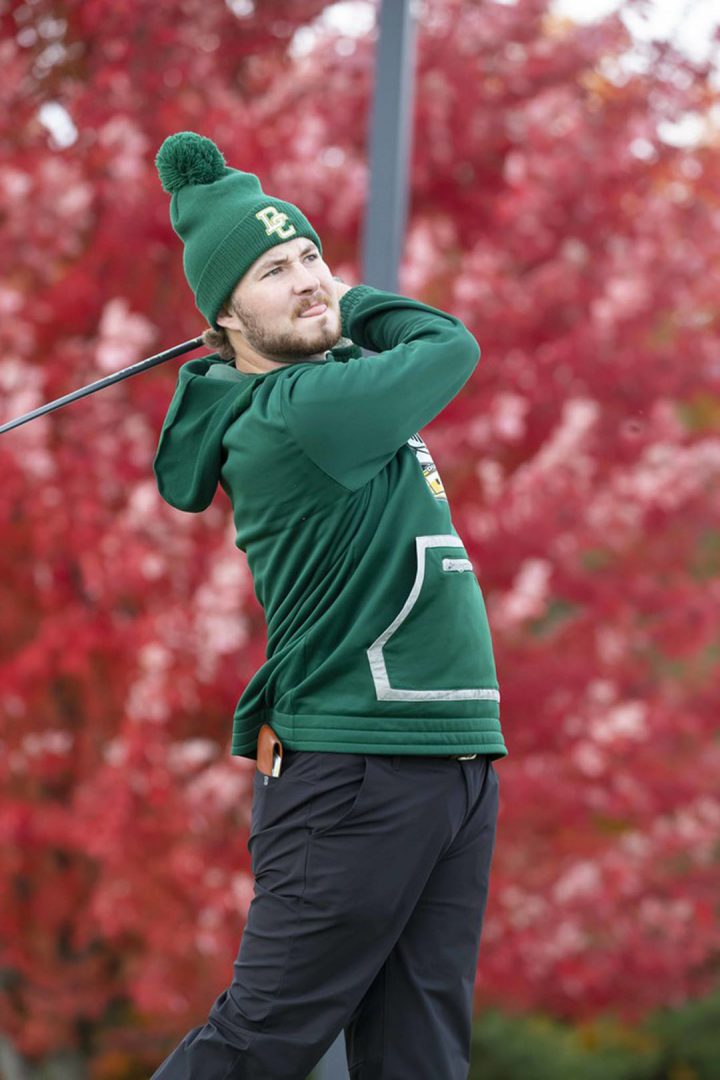 However, there were some positives for the Lords. First-year golfer Brian Watters was proud of one shot in the first round.
"I holed out in the first round on the ninth hole for eagle, which was really nice," Watters said.
The Lords will move into next fall without Lyon or Fraser, as both graduate this year.
"I think this will be it, it kind of depends on if I have to come back to school," said Lyon. "Obviously, I'd be more than happy to come back and play again, but as of now this is my last year of school."
Fraser is in her sixth year, so has no more eligibility.
"The outcome's not really that great for my last year," she said, "but not much you can do about it."
However, Billington, Plain, Watters, and Julian Hrywnak, who finished in 44th place, will likely be back next season.
"Every time I play a round of golf, it's just 'hit the shot ahead of me, walk up, hit the next one'," said Billington.
Humber College ruled the course over the four-day tournament, with Hayley McCallum taking the women's title, at 18 over par, and Matthew Bremer ending at four over par to earn the men's championship.