Far from home, a Durham College Personal Support Worker student's experience volunteering with older adults has helped her feel less lonely.
Ivy Sevilla, whose family is in the Philippines, felt alone in Canada. But that changed when she had the chance to work with older adults for a City Idea Lab project aimed at improving their mental health.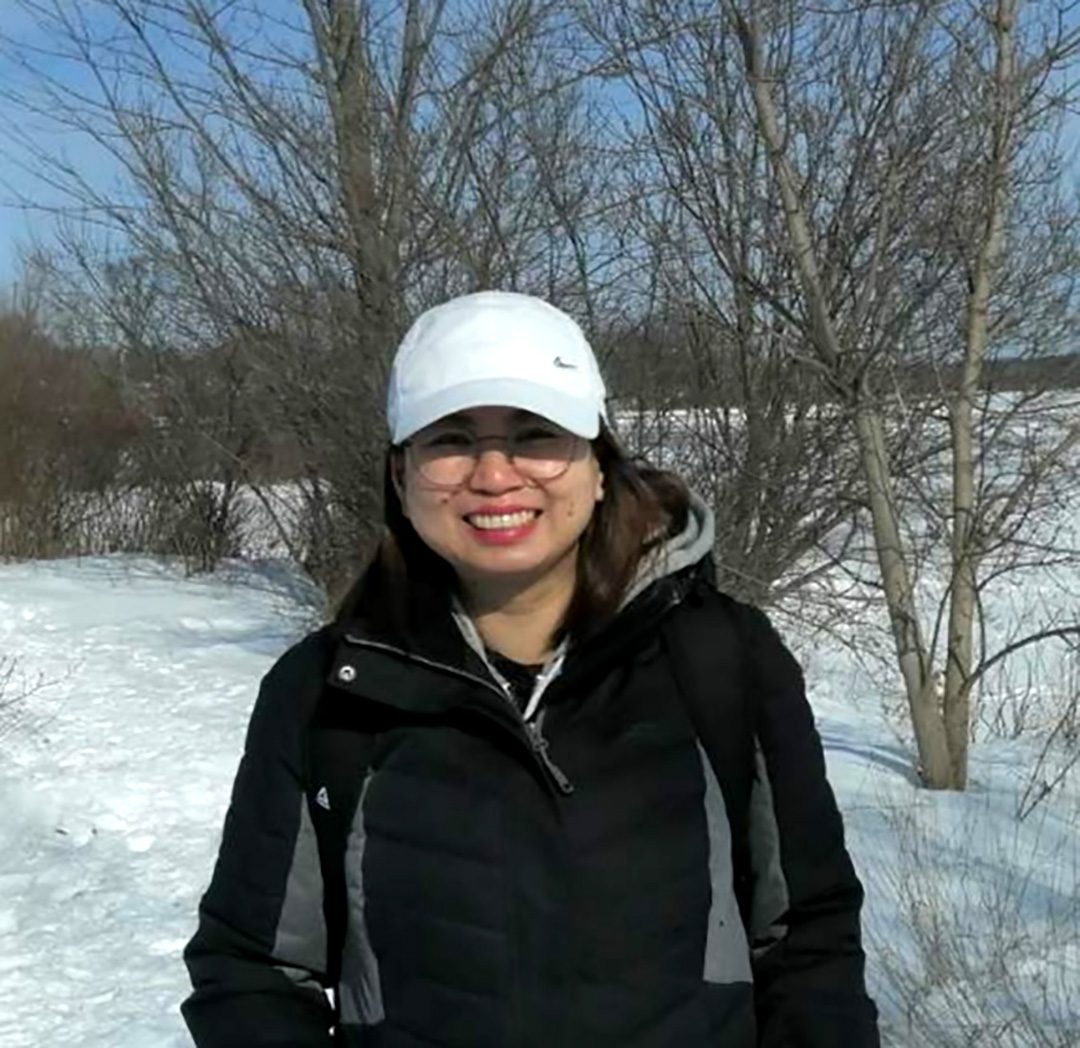 "I'm alone, I don't have family here and I lost my grandparents a while ago. But being around the elderly made me feel like I still have a grandparent with me," Sevilla said. "I don't feel homesick."
Durham College's PSW program partnered with TeachingCity again this year to support mental health initiatives with older adults. TeachingCity – City Idea Lab is a curriculum-based program conducted through TeachingCity Oshawa.
Last year, City Idea Lab challenged students to help older adults feel less lonely during COVID-19.
This year, students were tasked with a new challenge: finding ways to improve the mental health of older adults who might not have the money or ability to use digital technology.
PSW program professor and gerontologist Kimberlee Neault worked with 28 students to propose "Volunteering with OSCC 55+." City champions mentored the students and approved the idea. The students then volunteered in-person and digitally at the Oshawa Senior Community Centres 55+.
Due to COVID-19, the OSCC 55+ only accepted ten in-person volunteers, so Neault and her students had to resort to technology.
"The whole challenge was low-tech, no tech, but we had to be flexible and [students] said, 'why don't we develop videos?' And of course, OSCC 55+ loved that idea," Neault said.
Digital volunteer Marissa Large created a video on astrology.
"Part of this project was integrating the older generations with the younger generations," Large said. "I thought if they have some grandkids over and they're yapping about their sun sign or moon sign, they'll have some sort of idea if I was to share an educational piece."
Meanwhile, Sevilla volunteered in-person at the OSCC55+ Specialized Adult Day Program, located at Faith Place Seniors Apartments.
"Being an international student, it's a lot different and I have learned a lot from the elders," she said. "It's different growing up with my grandma, then being with these elder people who have a very different culture."
Courtney Cornish, who volunteered in-person at the John Street location of the OSCC 55+, said the connection with older adults was rewarding.
"We bonded over everything and a lot of them would open up to me about things and it's just a great feeling when you can connect with someone," Cornish said. "It made it worthwhile just being there because I grew to care for them."
Neault hoped to raise awareness around the importance of and fulfillment of volunteering with older adults.
"We're changing the mindset around volunteering. It's the giving of yourself, it's not about what you're going to receive in return," Neault said. "I was very confident that once the students started interacting with the seniors, it would be like benefits galore…you can't put a price tag on that kind of interaction and feeling."
Sevilla shared Neault's sentiments.
"Even if you don't get anything monetary, anything material, it's how you feel," Sevilla said. "That's the best thing you can get from it. It's not the hours you give or the appreciation you get, it's just how you feel when you are right there."