Many parts of the sports world have gone somewhat back to normal, but not the Ontario Hockey League (OHL) and the Ontario Junior Hockey League (OJHL).
That's meant a big move for many young hockey players. They have had to move across the country and around the globe to play the game they love.
Barrie Colts forward Ethan Cardwell, 18, of Courtice got an opportunity to play in Sweden for the Surahammars IF while the OHL was not playing due to COVID-19.
Cardwell says the decision was "a bit of a risk" to go play in Sweden because he was unsure of what was to come of the OHL, but he says that it has been worth it.
"It's been amazing, we've been here for two and a half months getting to play when others haven't," he says.
Uxbridge native, Oliver Tarr, 18, a forward with the Whitby Fury in the OJHL had originally planned on going to B.C. to play hockey, but due to a rise in COVID-19 cases, the league was temporarily suspended.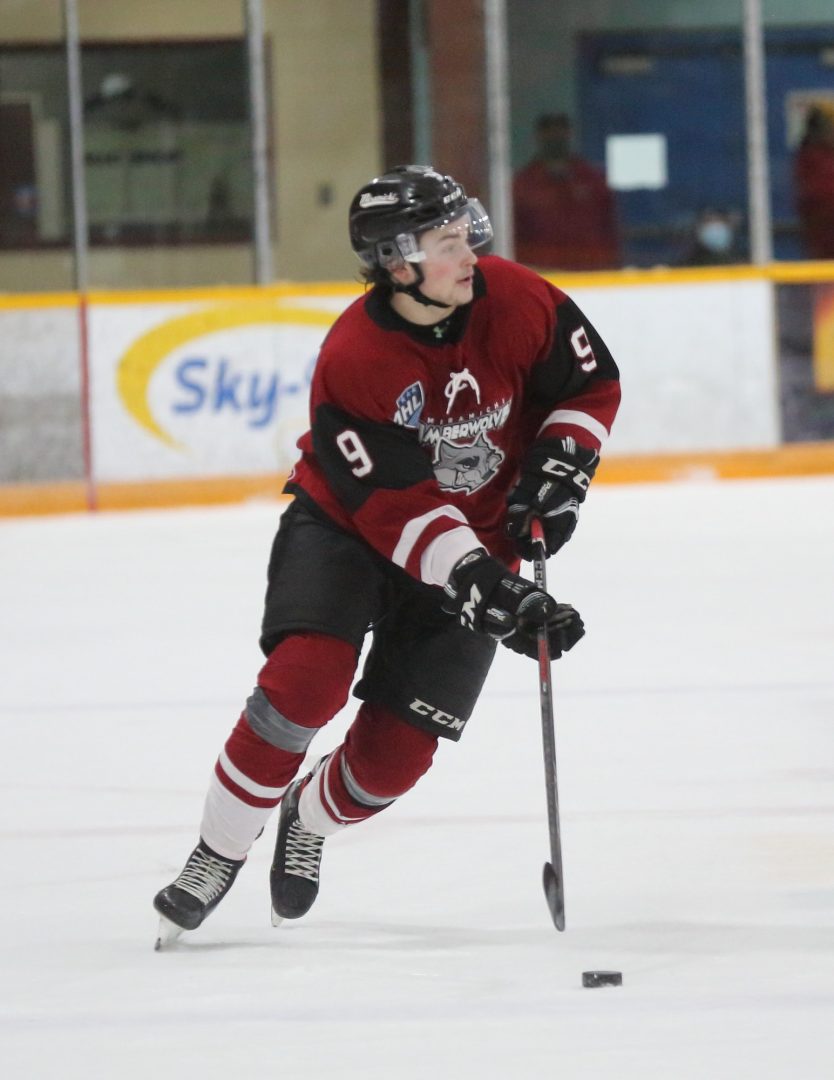 Tarr ended up getting a proposition from his coach to go play for the Miramichi Timberwolves in New Brunswick – and he never looked back.
The moves allowed both players to do something they could not have done in Ontario: play with physical contact.
Lisa MacLeod, Ontario's Minister of Heritage, Sport, Tourism and Culture, told the OHL and OJHL last fall that there would be no contact if the leagues were to resume play.
"It was basically a scrimmage," says Tarr.
In the leagues he and Cardwell went to play in, they got the full authentic experience of what it was like to play before the pandemic
If Cardwell had stayed home, he would have missed out on two months of playing time in Sweden – and been stuck going to the gym every morning and only being on the ice three times a week.
"All the guys that I skate with, we were done," he says. "We were just skating on the pond and working out in our basements."
In Sweden, he got to play actual games.
Hockey Canada has said it's concerned about the mental health of young hockey players during the year-long break.
"When you get to a certain age, and you're pursuing a dream, and that dream is put on hold, that's a problem," said Tom Renney, the CEO of Hockey Canada, at a press conference in January.
Due to the OHL being shut down because of COVID-19, Cardwell – who could potentially get drafted into the NHL this spring – hadn't played a game in more than 10 months until he made the trip to Sweden.
Meanwhile, Tarr says things would look a lot different if he was still in Whitby.
"They're still not playing games or anything and we're out here playing full hockey games, body contact, fans in the stands," he says.
The COVID-19 protocol experience for Cardwell compared to Tarr is very different.
Cardwell says the only downfall is that there are no fans in the stands but other than that there isn't much of a protocol because people in Sweden "just seem to disregard" COVID-19.
It was a different scene for Tarr who had to quarantine for two weeks when he got to New Brunswick. and his father wasn't even allowed to stay the night in a hotel to drive back home the next day.
Cardwell was joined by fellow OHL players and some of his close friends from the Sudbury Wolves, Jack Thompson and Blake Murray, in Sweden.