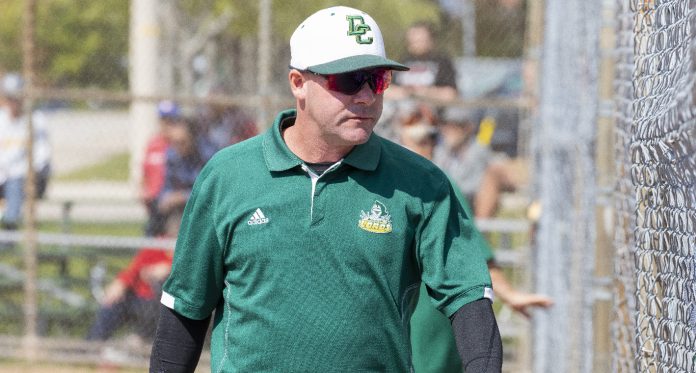 The Durham Lords women's softball team has won 20 Ontario college championships over the past 30 years. This season, however, they are facing a new challenge – sustaining the softball program with a new coach leading the way.

The Durham College athletic department has announced Jamie Baker as the new head coach of the team, taking over from Jim Nemish, who retired last fall after leading the team to 17 Ontario Colleges Athletic Association (OCAA) championships. Baker served as an assistant and pitching coach under Nemish for the past seven years.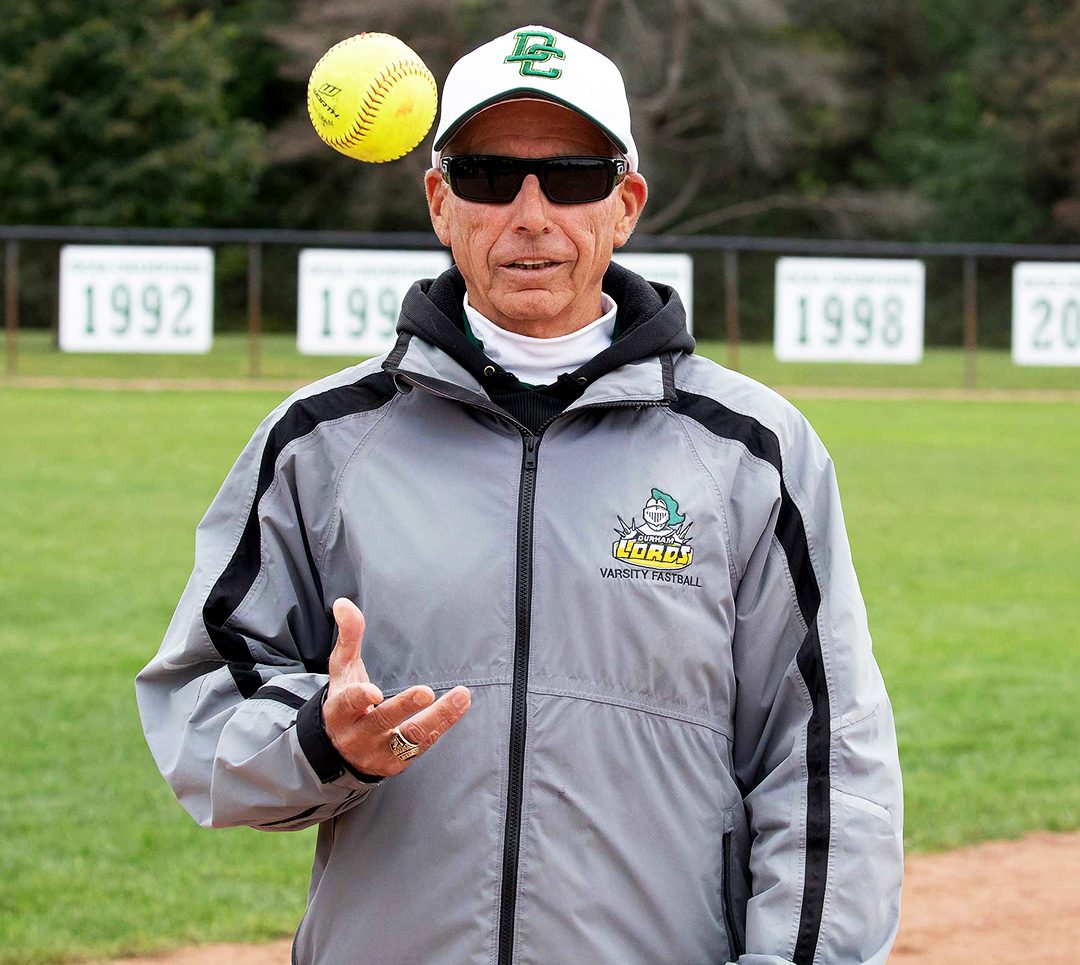 The timing of Baker's hiring is causing some recruiting challenges for the Lords.
"I'm late to the party," says Baker. "Recruiting for this year took place last summer. So, when I got named head coach, it's like, you're in the fire, you gotta get players."
Due to the pandemic, in-person recruitment is out of the question, so the new head coach spent most of February attending Zoom calls and inspecting recorded footage of prospective players.
Though he's never been part of the Lords' recruitment process before, Baker has been very active since he got the job.
"As soon as I was hired I started recruiting…and I have not stopped. I have three athletes coming but I have not signed a scholarship athlete yet," says Baker.
"A scholarship athlete is normally a higher-end player. I have spoken directly to over 20 and communicated with close to 40 potential scholarship athletes thus far…I am close to signing a couple of ladies now. I would like to bring in 4-6 scholarship players for next season."
Baker examines multiple factors when considering players for the team.
"Obviously the talent and the skill level are things that attract you [to a certain player]," Baker explains, "but whether or not they are coachable is so important to me."
Before joining the Lords, Baker had an illustrious career as a softball player. Over the course of a decade, he was on four teams that recorded top 10 finishes in the men's International Softball Congress world championships. Additionally, he was named a North American Fast-Pitch Championship first team all-star on three occasions.
"He's got quite a long list of successes as a player," says Ken Babcock, director of athletics at Durham College. "We're very glad that that type of experience is going to be passed onto our student-athletes."
Thanks to the easing of restrictions in Durham Region, the Lords held their first in-person training session of 2021 in the last week of February.
"There's something about the way he coaches," says Kaleigh MacIntrye, senior player on the team, "that he makes the girls have fun while they're playing softball. There's a lot of camaraderie. Because when you're close off the field, you're close on the field."
Baker recognizes he's not only replacing a coaching legend, but working in a rapidly changing OCAA landscape.
"Jim was ahead of his time," says the new coach, referring to how during Nemish's tenure there were just two or three coaches who dominated the softball conference in terms of recruitment and building championship teams.
"We're starting to get more parity within our conference," Baker explains, "which is great!"
Other schools have looked at DC's softball program and decided to hire better coaches in order to compete, says Baker, a move he welcomes, "because there's nothing worse than going somewhere and winning by 20."
However, the pandemic has forced Baker to be realistic in terms of goals for the upcoming season.
"We've got our work cut out for us," he says, since many prospective players have already applied to other schools since last summer. The main aim now is to fill the roster and ensure the softball program is sustainable.
Along with the Durham College athletic department, Baker has the endorsement of players on his team.
"We wouldn't be the successful team without Jamie," says Nicole Mancini, another senior player in the team who worked with Baker when he was an assistant. "He was a really big contributing factor and I think, who better to fill [Jim Nemish's] shoes than Jamie himself."
"You know," says Baker, smiling when asked about the metaphor. "Though Jim and I put on shoes in a similar fashion, one foot at a time, probably moving forward, I've got to create my own shoes."