Prior to the pandemic, tattoo artist Kirsten Maciel had successfully created a brand for herself.
Maciel works at Motor City Tattoos Oshawa and has been tattooing for three years.
She has had to make adjustments to her personal life in order to be financially stable throughout COVID-19.
"Even when were told we can go back to work, it sucks being told at any moment that you have to change your full routine and go back to making no money," said Maciel who was able to return to work when Durham Region lifted its restrictions and was placed in the Red Zone on Feb. 16.
Although many workers displaced by COVID-19 can lean government supports such as the Canada Emergency Response Benefit (CERB) and the Canada Recovery Benefit (CRB), challenges can still arise while an individual is receiving financial help.
"The CRB that we're collecting says that we should be attempting to work during the lockdown, but we're not allowed to work," said Maciel.
Maciel is used to living comfortably on a budget she can rely on based on a steady income but in the previous lockdown she was out of work for two months.
With the future of the virus unknown, she has paid more attention to her spending habits and notices the downfalls each time her business is closed for an extended period.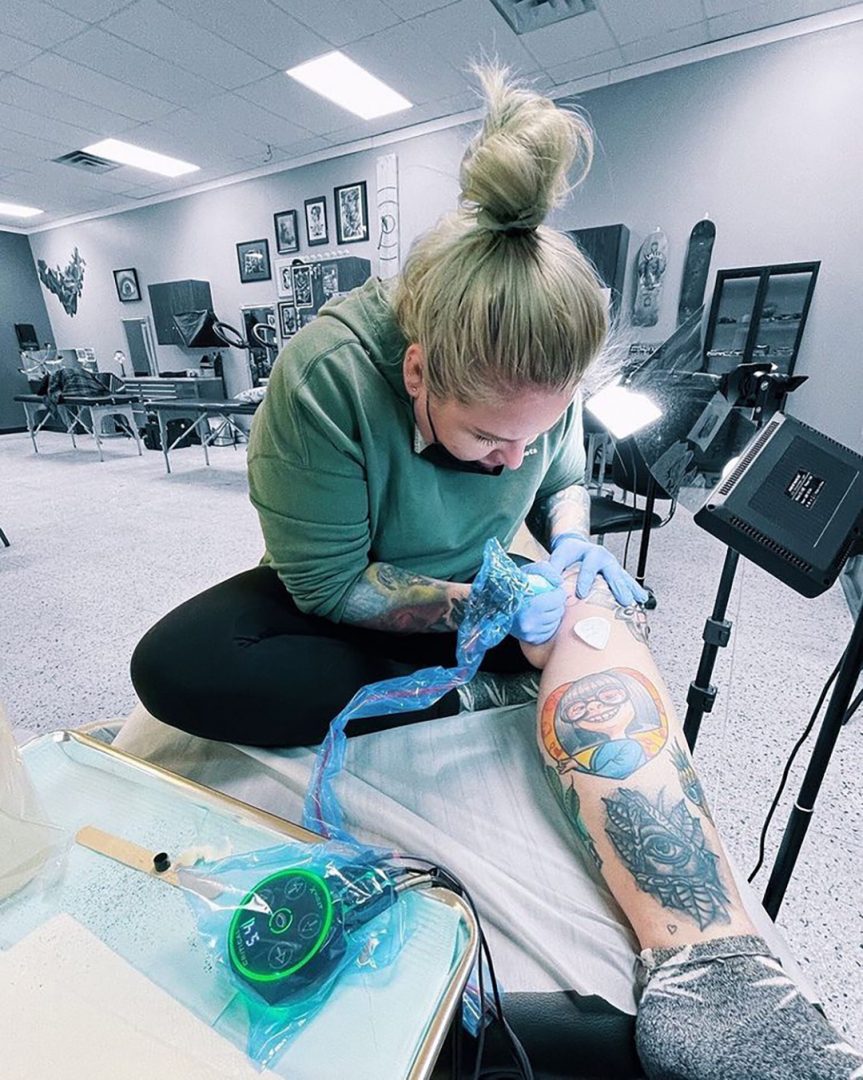 "I was used to budgeting and spending a certain amount and then it's like, when you can't work, all the sudden now I have to change my lifestyle," said Maciel. "I have personal training and then like $400 just came out of my account and it's like 'OK cool, I haven't been working for two months so there's $400 that I needed'."
The pattern of her shop closing and re-opening has put stress on Maciel because it is her responsibility to make sure all clients still get an appointment with her when it is safe to do so.
"The only way to make them feel accommodated is like, you just got to make sure they have first priority," said Maciel. "I do still find people are booking in with me."
Her schedule has only become busier since she is allowed to work again, but even a year into the pandemic, she still explains to clients the possibility of a shutdown, so they know what they are signing up for when they book.
At her shop a deposit of $150 is required to hold a spot for a tattoo.
"At the end of the day deposits are non-refundable, they're not refundable for a reason because they get absorbed right into the business and it's just something beyond our control."
Although Maciel is prepared to hear the region announce another lockdown, she hopes for a different outcome so she can stick to a routine and return to some sense of financial normalcy.