Absent any hockey to scout live, Ontario Tech Ridgebacks men's head coach Curtis Hodgins is still busy trying to convince junior players from across Canada that Oshawa is the right place to lace up their skates, drop the puck and get a solid education.
The Ridgebacks are not playing due to COVID-19, but are still recruiting for next season.
While Hodgins acknowledges Ontario Tech's 13-season history may not carry the same clout as a school like McGill which has been around for more than 100 years, it hasn't prevented him from putting together a competitive team. The Ridgebacks finished the 2019-2020 season with a 13-15-2 record, their first sub.-500 season since 2014-2015.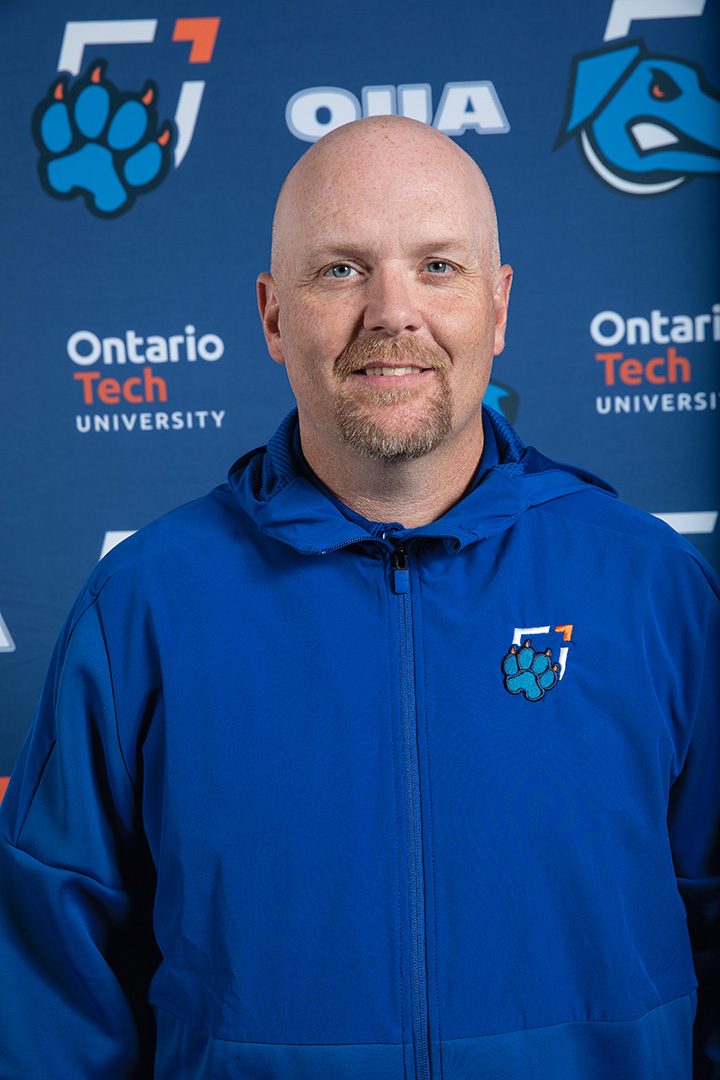 Hodgins has tried to adapt the university's scouting program in order to compete with teams like McGill.
Hodgins said he and other Ontario Tech recruiters Sean Meyers and Brad Gauld have to work a little harder to find players; they're always on the lookout for potential late bloomers or players who perhaps Major Junior (Ontario Hockey League, Western Hockey League and Quebec Major Junior Hockey League) gave up on early.
"We try to build our program a little bit different," he added. "I'm more focused on guys that want to be here, guys that care and guys that are willing to fit into a team environment."
The recruiting process involves many meetings with coaches, general managers, scouts or advisors and the players.
"In a perfect world, for me as a coach, I'm getting my eyes on a recruit and I'm actually standing across from a recruit, getting a feel for him, maybe taking him out for a meal, getting to know him in person, that is the best-case scenario," said Hodgins.
That person-to-person contact is one of the biggest missed opportunities of the recruiting process in this new COVID world, according to Hodgins.
Instead of travelling to meet players and breaking down their games in real-time, Hodgins is resorting to popping in old VHS tapes of a player's 2019 highlight reel. OK, maybe its not VHS tapes, but they have been reduced to watching a player's highlights on video.
A recruiter may spend weeks or even months building a relationship with an athlete and the process can become quite personal, said Hodgins, adding it's difficult when it doesn't pay dividends.
"You invest so much time and you get to know the potential athlete, you really develop a bond or friendship, and you can see that player being a big-time asset to your program and you get down to the end of it and you get the call and he says 'I love what you got going on but unfortunately I'm going to another school'."
Hodgins said when a player rejects the Ridgebacks it stings for a bit but the next day he gets up and is back on the recruiting trail.
Along the way, Hodgins has made many friends and contacts in the hockey community.
He was in Saskatchewan recruiting players from the Humboldt Broncos in 2018, just two weeks before the tragic bus crash that killed 16 players, coaches and staff.
"Emotionally that was tough," said Hodgins, adding Broncos' head coach Darcy Haugan, who was killed in the crash, left a lasting impression on him.
Two survivors of the crash, Matthieu Gomercic and Bryce Fiske, were successfully recruited and have been members of the Ridgebacks since 2018.
While Hodgins still heads west occasionally for scouting, he has yet to return to Humboldt, but it is something he said he definitely plans on doing.